Watch Columbus Zoo's Parody of Taylor Swift's 'Wildest Dreams' Video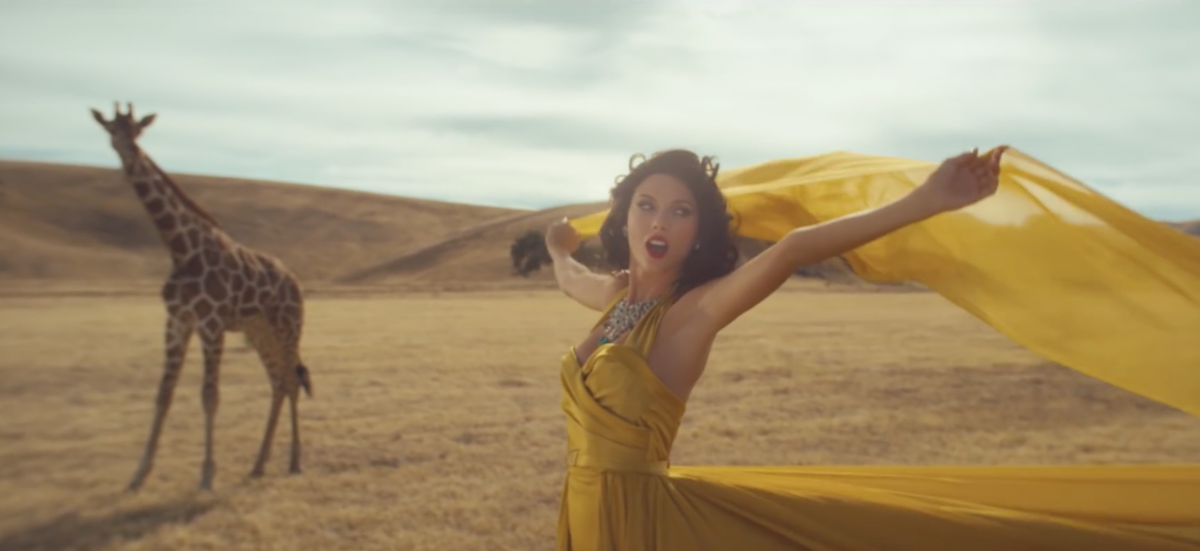 The staff of Columbus Zoo, Ohio, have parodied singer Taylor Swift's music video for "Wildest Dreams" in a bid to get the singer to visit ahead of her 1989 World Tour stop-off in Ohio on September 17 and 18.
While the setting is far removed from the African plains in "Wildest Dreams," the team of five women who work at Columbus Zoo comically replicate Swift's video by wearing vivid red lipstick, dancing around a vintage plane and posing in front of lions and giraffes. One staff member even parodies Taylor's flowing yellow dress with a bed sheet held and wafted by a fellow zoo keeper.
The minute-long video posted to Facebook has already received 104,000 views and playfully uses Swift's lyrics: "Taylor Swift, make our wildest dreams come true by visiting the Columbus Zoo."
The original video, featuring Swift alongside film star Scott Eastwood as lovers working on a 1950s film set in Africa, was criticized for having colonialist overtones earlier this month. Huffington Post entertainment reporter Lauren Duca wrote that the video "sure felt a lot like some harkening back to white colonialism."
In a statement to Entertainment Weekly, the director of Swift's video, Joseph Kahn who is also responsible for the promos for the singer's "Bad Blood" and "Blank Space" singles, said the video was "not about colonialism, but about a love story on the set of a period film crew in Africa, 1950."