Watch Kentucky Derby Video Replay: Country House Wins 2019 Kentucky Derby After Controversial Review Disqualifies Maximum Security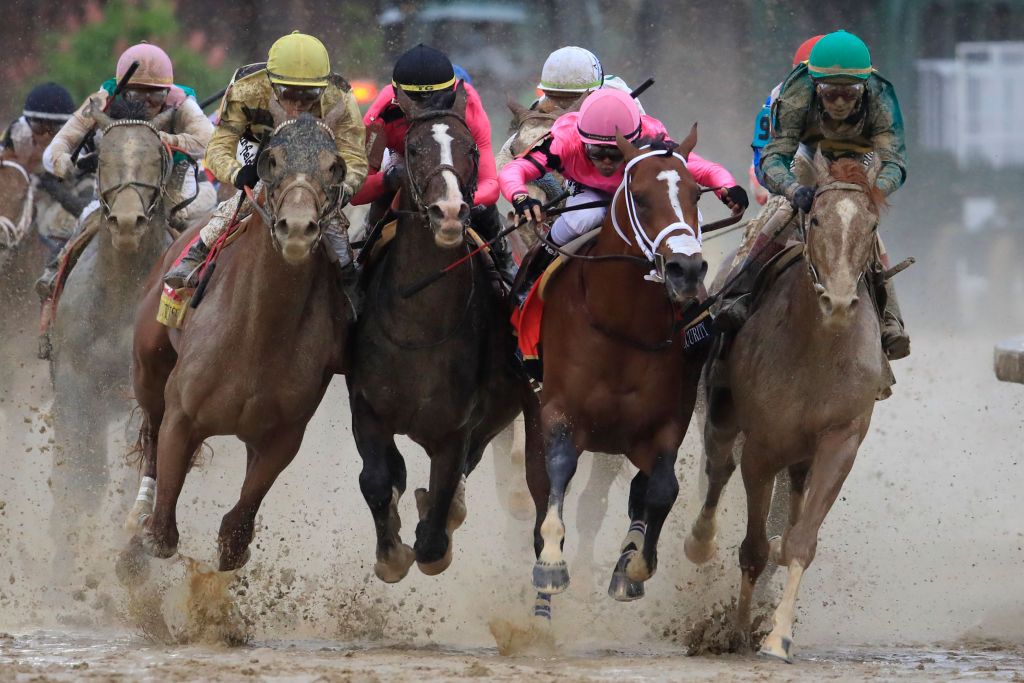 History was made on Saturday as one of the longest shots to win the 2019 Kentucky Derby was crowned the winner following the disqualification of the odds on favorite, Maximum Security.
Maximum Security entered the race with 4-1 odds and quickly busted out to lead the race, crossing the finish line with a lead of 1 and 1/2 lengths. However, the jockey for Country House (65-1 odds), Flavien Prat, filed an objection at the conclusion of the race, sending the Derby into a review process.
Race stewards entered into a review process that lasted over 15 minutes, ultimately disqualifying Maximum Security after the horse moved into another lane on the final turn, blocking the path for War of Will, Long Range Toddy and Country House.
The disqualification is the first in 145 years of the Kentucky Derby and drew boos from the crowd of 150,000-plus spectators when the results of the official review were announced.
The culmination of the race fell in line with the drama leading up to Saturday's event when former favorite Omaha Beach withdrew from the race on Wednesday with a breathing problem, opening up the Derby to be almost anyone's win. Then, on Friday, another racehorse, Haikal, withdrew with an abscess on his left front foot that made it impossible to participate, knocking the field of 20 horses to just 19.
The 2019 Derby was held in muddy conditions as rain fell most of Friday and Saturday at Churchill Downs, saturating the race track and leaving many to favor Maximum Security. Maximum Security had previously won races in similar conditions and had entered the Derby without a loss during the racing season.
Watch a replay of the race below, courtesy of NBC Sports: