Watch Daniel Radcliffe Go Undercover as a Receptionist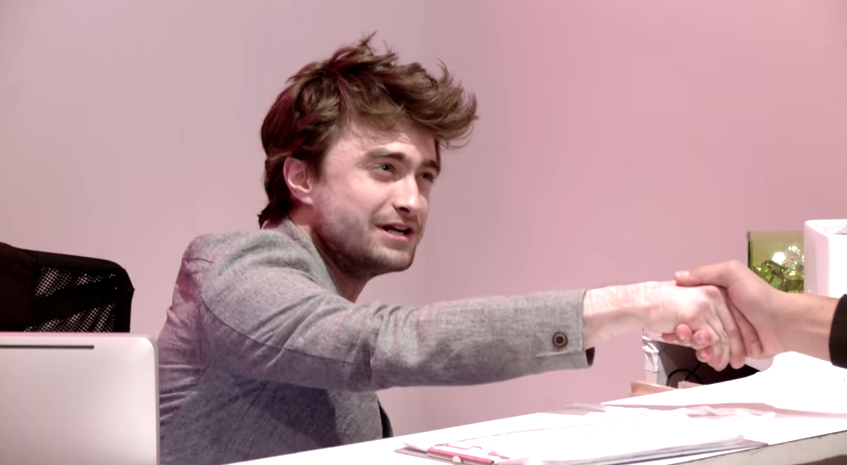 Daniel Radcliffe managed to portray the world's most famous wizard in eight consecutive films, but when it comes time to work the reception desk at Nylon magazine, he's a flop.
Give Mr. Potter some credit for trying. In what amounts to a genuinely hilarious prank on unsuspecting office workers, Nylon convinced Radcliffe to serve as the front-desk receptionist at its New York City headquarters for an hour, using a hidden camera to capture staff reactions. His duties—greeting guests, handling mail deliveries, distributing the bathroom key and smiling a lot—overwhelm and confound the actor. "I don't know how you fucking do this," he vents at the end.
Most staffers who approached the star did a double take—with one employee asking for a photo—but several appear to have been gleefully unaware, asking if he's "from the England office."
Here's the full video clip. (Watch to the end for a cameo from another surprise celebrity.)