Watch Danish Forces Flank Russian Bomber Over Baltic Sea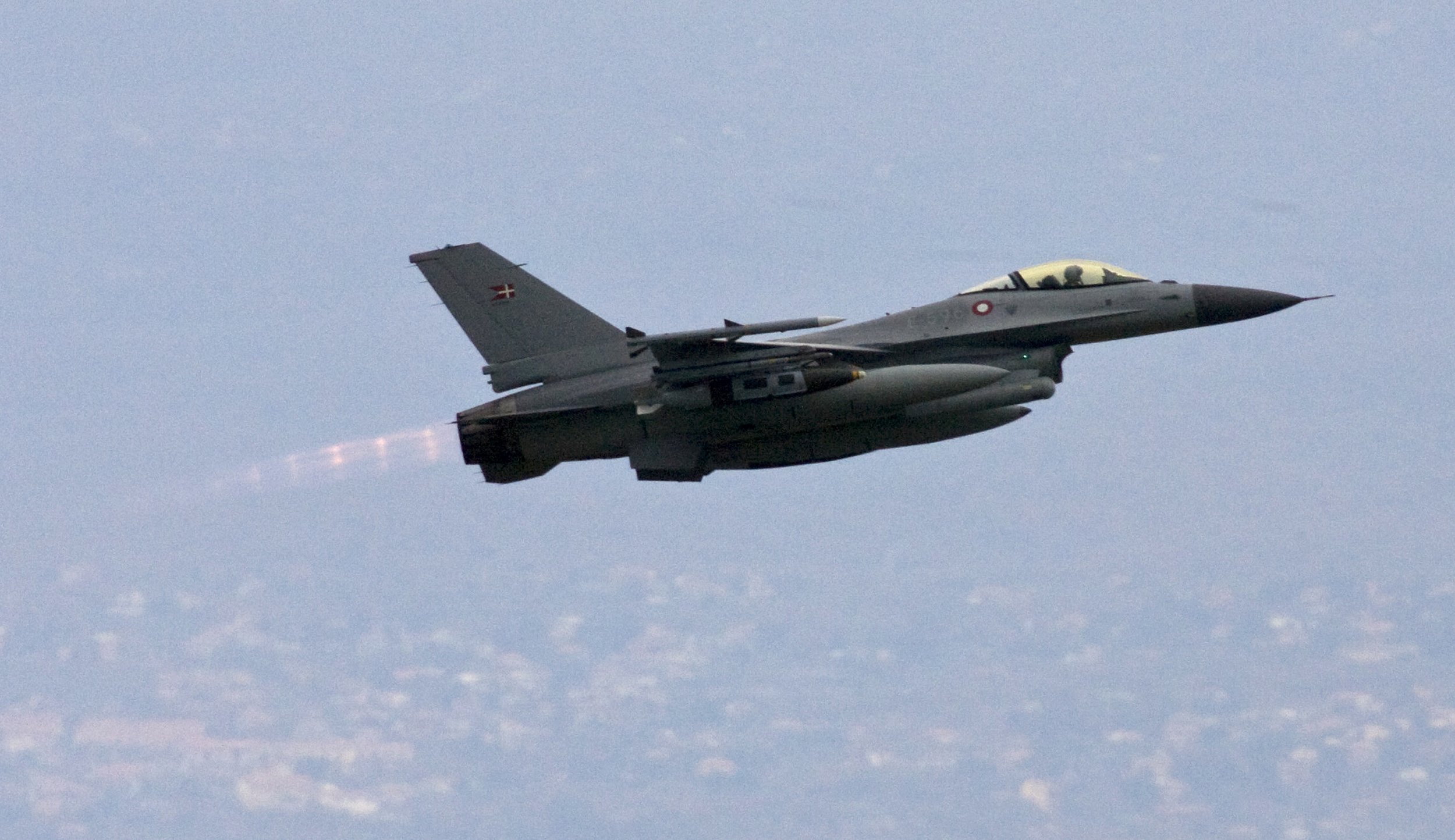 The Danish military has published footage showing its warplanes intercepting a Russian Tu-95 bomber over the Baltic Sea.
The video shows Danish pilots flanking the Russian bomber—given the name 'Bear" by NATO—on both sides before escorting it over international waters between Poland and Sweden, according to a post on the Royal Danish Air Force's official Facebook page on Tuesday night.
Read More: The majority of Americans back sending troops to Baltics if Russia attacks
It revealed that two of Denmark's F-16 jets scrambled from a base in south Jutland to meet the Russian bomber before it was able to leave international airspace. The intercept happened near the Danish island of Bornholm, north of mainland Poland and south of Sweden.
Russian jets in the Baltic have repeatedly prompted intercepts by NATO air forces such as Denmark as well as by neutral states such as Sweden and Finland. A handful of Russian fighters and bombers flying in the Gulf of Finland prompted sorties by the air forces of all three nations in June over the course of a single day.
Russian forays in international airspace over the Baltic have increased as relations between the West and Moscow deteriorated in 2014, as part of the diplomatic fallout of the revolution and ensuing conflict in Ukraine. The Baltic states are the only former Soviet territories to join the NATO alliance to date and represent the most significant and perilous border with Russia in the case of conflict.
During one stretch of seven days in June, NATO intercepted 32 Russian aircraft which flew with varying degrees of prior warning, around Russia's tiny neighbors. Although Russia has argued it is within its rights to fly in the busy international airspace of the Baltic Sea, its desire to do so has increased exponentially as its relationship with the West has soured.
In Latvia, Lithuania and Estonia war is currently a bigger concern that extremist attacks and the majority of the Baltics' population are in favor of international military initiatives to defend Europe.