Watch As Disabled Penguin at Zoo Gets Prosthetic Boots To Help Him Walk
This is the moment a penguin tried on a pair of life-changing boots that will put the spring back in his step for good.
Lucas, from the San Diego Zoo in California, suffers from bumblefoot. This degenerative condition takes the form of a bacterial infection found on the feet of birds, rabbits and rodents. The chronic condition causes painful sores and swelling and can result in infection and death if left untreated, which left Lucas feeling lonely as other members of the African penguin colony at the zoo did not want to spend time with him.
Lucas now has a girlfriend and is managing to keep up with his fellow penguins. This was after the San Diego Zoo's wildlife team employed the help of an organization named Thera-Paw to help Lucas in his struggle against what is believed to be a lifelong condition, according to a statement Zenger News obtained from the San Diego Zoo on August 29.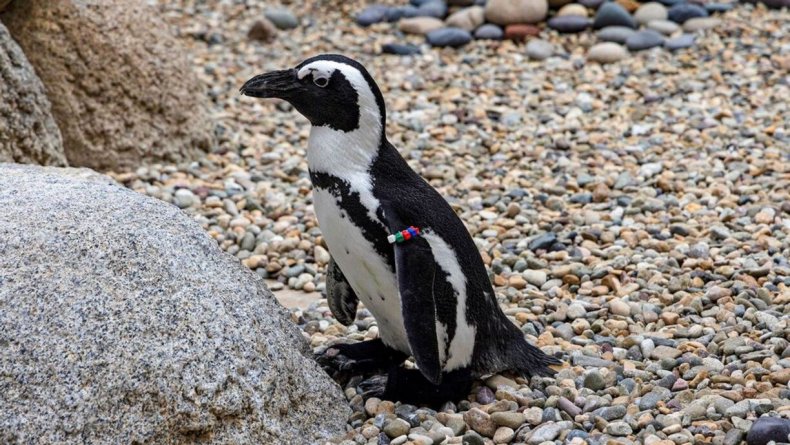 Thera-Paw specializes in protective footwear for animals aimed at improving their quality of life. Zoo officials made Lucas walk across the sand before a mold was made using his footprints.
A pair of boots made out of neoprene and rubber that would allow Lucas to stand correctly were then created. The boots, which are black to match Lucas' feet to ensure that he does not stand out from the crowd, are cushioned and velcroed to his webbed feet, according to San Diego Zoo senior veterinarian Dr. Beth Bicknese.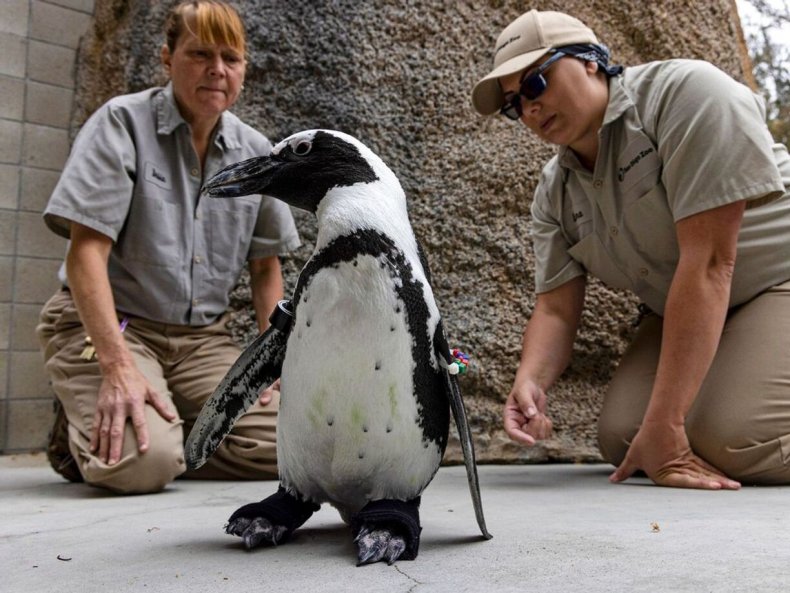 "They will help Lucas to fully participate in the colony and showcase behaviors that are more typical for a penguin—such as climbing the rocks, swimming, nesting, and finding a suitable mate.
"I've known Lucas for a long time, so having the ability to provide him with a chance to live a normal life brings a smile to my face," Dr. Bicknese added.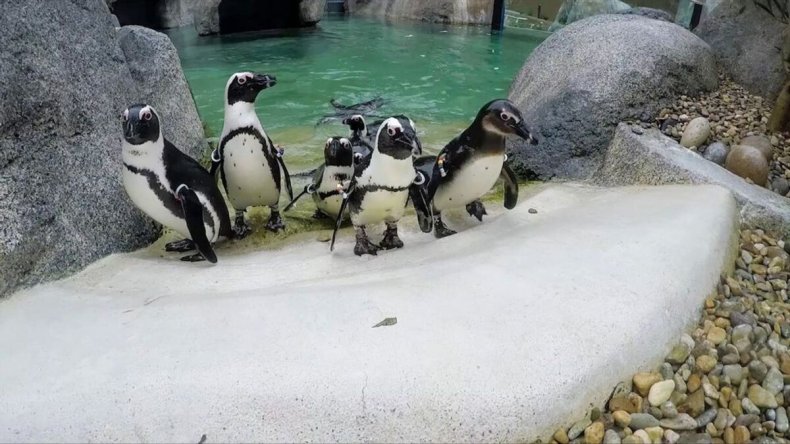 African penguins (Spheniscus demersus) are listed as endangered on the Red List of Threatened Species of the International Union for Conservation of Nature.
Their population has decreased by over 60 percent since the early 1980s, with only 18,000 breeding pairs still in existence today. This is a result of oil pollution, climate change, a lack of food, and habitat loss.
This story was provided to Newsweek by Zenger News.