Watch: Disgraced Movie Producer Harvey Weinstein Slapped and Called a 'Piece of Shit' at Arizona Restaurant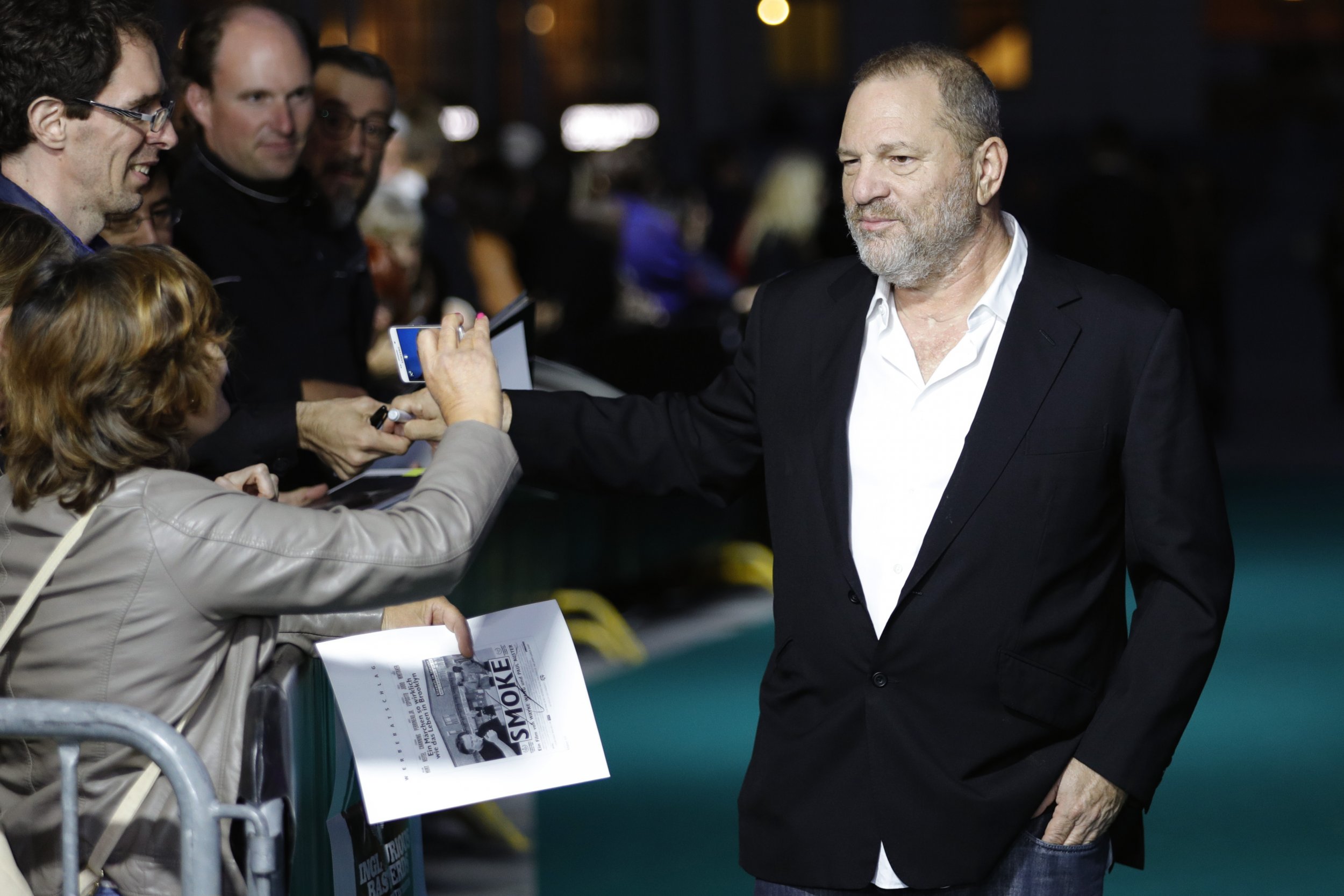 Dramatic footage has emerged of disgraced movie producer Harvey Weinstein being slapped in the face by an angry patron at a restaurant in Arizona.
Weinstein was removed from his co-chairman position at his eponymous production company in October, after The New York Times and The New Yorker ran exposés accusing him of rampant sexual abuse and harassment of actresses, including Rose McGowan, Mira Sorvino and Asia Argento.
In the clip, published first by TMZ, the unidentified assailant can be seen striking Weinstein twice with the back of his hand. "You're a piece of shit," the man can be heard saying. "Get the fuck out of here."
According to TMZ, the incident took place at Elements restaurant, located within the Sanctuary Camelback Mountain Resort in Scottsdale.
People reports that Weinstein has been receiving treatment at a resort in Arizona since October. He was visiting the restaurant with his treatment sponsor.
Multiple women came forward in October alleging decades of mistreatment by Weinstein.
The Weinstein Company mogul is accused of using his position of power to lure young actresses into hotel rooms, promising them starring roles in exchange for massages and sexual favors.
Actresses like McGowan, who has been outspoken about Weinstein, and Argento, say Weinstein raped them.
Weinstein's spokesperson has maintained that "any allegations of nonconsensual sex are unequivocally denied by Mr. Weinstein. With respect to any women who have made allegations on the record, Mr Weinstein believes that all of these relationships were consensual."
Numerous Hollywood insiders, including director Quentin Tarantino, have said they had heard rumors or gossip about Weinstein's heavy-handed behavior with women. Meryl Streep, the Oscar-winning star of Weinstein Company film The Iron Lady, was also the target of a smear campaign accusing her of knowing about Weinstein's transgressions and remaining silent. McGowan accused Streep of being complicit, too.
Streep, speaking to The New York Times last week, insisted she wasn't aware of Weinstein's alleged abuse and "it really underlined my own sense of cluelessness, and also how evil, deeply evil, and duplicitous, a person he was, yet such a champion of really great work."