'Doctor Who' Trailer That Reveals Jodie Whittaker As The 13th (And First Female) Doctor
After months of waiting to find out who will play the next Doctor Who, fans finally got their answer today as the BBC announced Jodie Whittaker will become the first woman to take on the role.
A video aired at the end of the Wimbledon men's final and posted to the Doctor Who Official Twitter page, captioned "Meet the Thirteenth Doctor ‪#DoctorWho ‪#Doctor13," shows a cloaked figure walking through the woods, opening a palm to reveal the key to the Tardis, before removing the hood to reveal the 13th doctor as Broadchurch actor Whittaker.
The video has been retweeted more than 33,000 times and liked by more than 40,000 people since its release, with fans reacting excitedly to the announcement of Whittaker, who takes over the role of the doctor from Peter Capaldi and will be working with Broadchurch creator Chris Chibnall, who is now Doctor Who's showrunner.
Speaking in an interview with the BBC, Whittaker said: "I'm beyond excited to begin this epic journey - with Chris and with every Whovian on this planet."
"It's more than an honour to play the Doctor. It means remembering everyone I used to be, while stepping forward to embrace everything the Doctor stands for: hope. I can't wait," she added.
The announcement of Whittaker is particularly exciting for the show, as she is the first woman it its 54-year history to take on the role.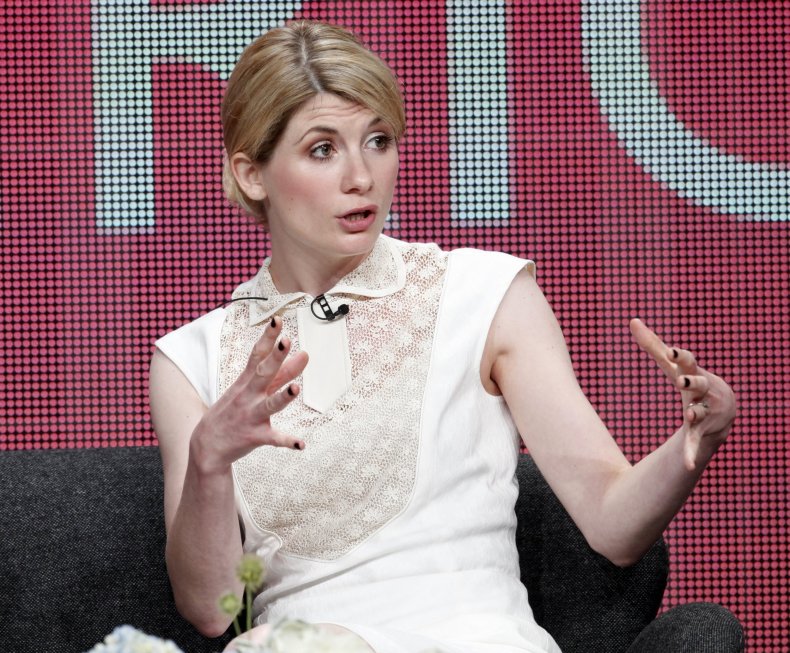 And it's a role Chibnell said was always intended for a female actor.
"I always knew I wanted the 13th Doctor to be a woman and we're thrilled to have secured our number one choice," Chibnell told the BBC.
"Her audition for the Doctor simply blew us all away. Jodie is an in-demand, funny, inspiring, super-smart force of nature and will bring loads of wit, strength and warmth to the role. The 13th Doctor is on her way," he added.
The 12th Doctor, Capaldi, has also previously said he would like to see a woman take on the iconic role.
The first episode featuring Whittaker is set to air on Christmas Day 2017, when the Doctor regenerates.