WATCH: Donald Trump Says Brexit Is a 'Great Thing'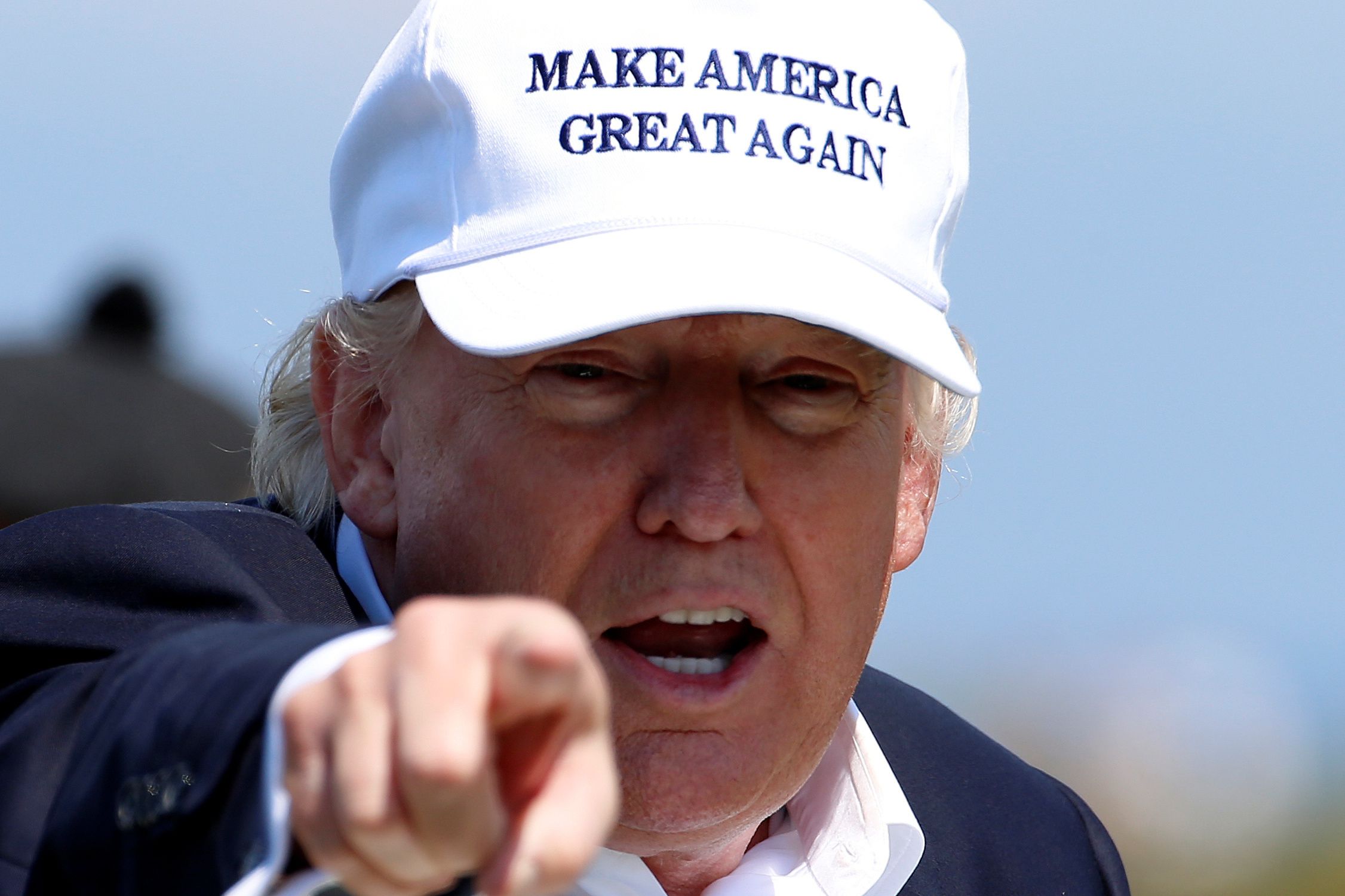 U.S. presidential hopeful Donald Trump declared that Brexit is a "great thing" for the people of the U.K., saying they had "taken back their country." The 70-year-old arrived at Trump Turnberry, his company's luxury resort in Ayrshire, Scotland, on a planned visit for the reopening of its refurbished golf course.
"It's an amazing vote, very historic," the Republican candidate said. "People are angry all over the world. They're angry over borders, they're angry over people coming into the country and taking over and nobody even knows who they are. They're angry about many, many things in the U.K., the U.S. and many other places. This will not be the last."
Regarding British Prime Minister David Cameron's decision to resign in light of the Leave vote, Trump did not seem to care: "Well, that's too bad," he said.
The visit was not without drama. Awaiting Trump's arrival, dozens of protesters carrying placards stating "No To Racism" and "Beat It Bawbag" gathered at the entrance to the resort.
Stand-up comedian Simon Brodkin, also known as Lee Nelson on stage, tried to hand out golf balls with swastikas as the U.S. presidential nominee was about to speak at the press conference. Trump shouted "get him out" and the 38-year-old prankster was immediately escorted away by security.
In his speech, Trump praised Scotland and the Turnberry golf course and acknowledged his family's connection to the U.K.'s northernmost country, which was the birthplace of his mother. "She [his mother] loved Scotland, she would be here a lot. She would come every year with my sister Mary and my sister Elizabeth and they just loved it. Her loyalty to Scotland was incredible."
But by the early afternoon, the U.S. presidential candidate had lashed out at a Guardian journalist during the conference, who asked how he felt about the fact that Nicola Sturgeon had refused to meet Trump.
Leave beat Remain by 52 percent to 48 percent in Britain's EU referendum. The U.S. presidential election takes place on November 8.