Donald Trump Super Bowl Interview Live Stream: How to Watch President's Sunday Pre-Game Interview
Before the New England Patriots and Los Angeles Rams go head-to-head in Super Bowl LIII on Sunday, President Donald Trump will sit down with for a pregame interview with CBS News.
The interview, which will be recorded on Friday, will be conducted by Face the Nation moderator Margaret Brennan. A portion of the exchange will be aired during the CBS Sunday morning talk show, which broadcasts live starting at 10:30 a.m. ET. The rest of Trump's interview will be shown during the network's pregame coverage at approximately 3:30 p.m. ET.
The interview can be watched live on the CBS Television network and via a live stream online at CBSN.
The interview will come just days before President Trump will deliver his State of the Union Address. The annual speech was postponed by House Speaker Nancy Pelosi during the partial government shutdown, but will now take place on Tuesday.
A pregame interview with the president before the Super Bowl has become somewhat of a tradition since George W. Bush sat down with CBS's Jim Nantz before the championship game in 2004.
Former President Barack Obama did a pre-Super Bowl interview every year he was in office. Obama also did the interviews live, instead of pre-taped. In 2016, first lady Michelle Obama joined the president in a pregame interview hosted by CBS's Gayle King.
Trump did not do a Super Bowl interview last year when the game was carried by NBC News. In 2017, the president sat down with Bill O'Reilly, who was then a Fox News host, for the pregame interview.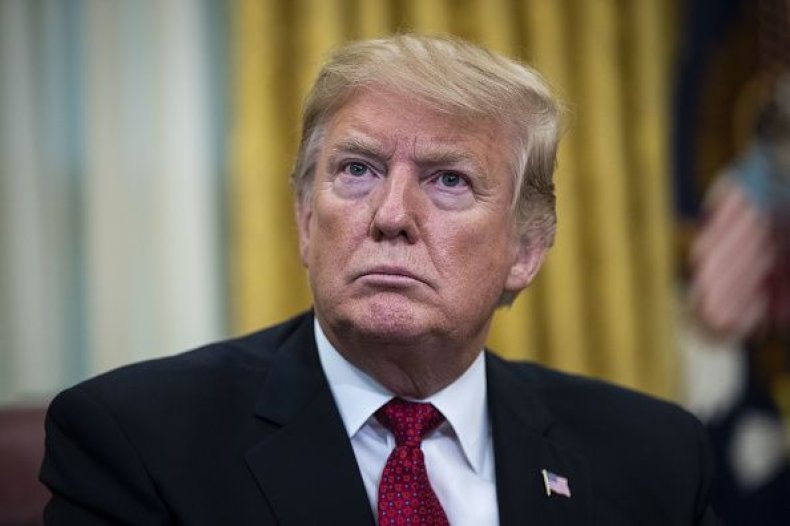 The president is a fan of New England Patriots quarterback Tom Brady as well the team's coach Bill Belichick and owner Bob Kraft.
After the Patriots defeated the Kansas City Chiefs to earn a spot in the Super Bowl, Trump tweeted: "Congratulations to Bob Kraft, Bill Belichick, Tom Brady and the entire New England Patriots team on a great game and season. Will be a fantastic Super Bowl!"
In an interview with Fox & Friends on Friday, Patriots owner Bob Kraft said he was happy to have the president's backing heading into Sunday's game because "we can use every fan who wants to support us."
Kraft also praised Trump for "working very hard to serve the best interests of the country."