Watch a Drone Help Save the Lives of Australian Swimmers in Historic Use of Technology From the Beach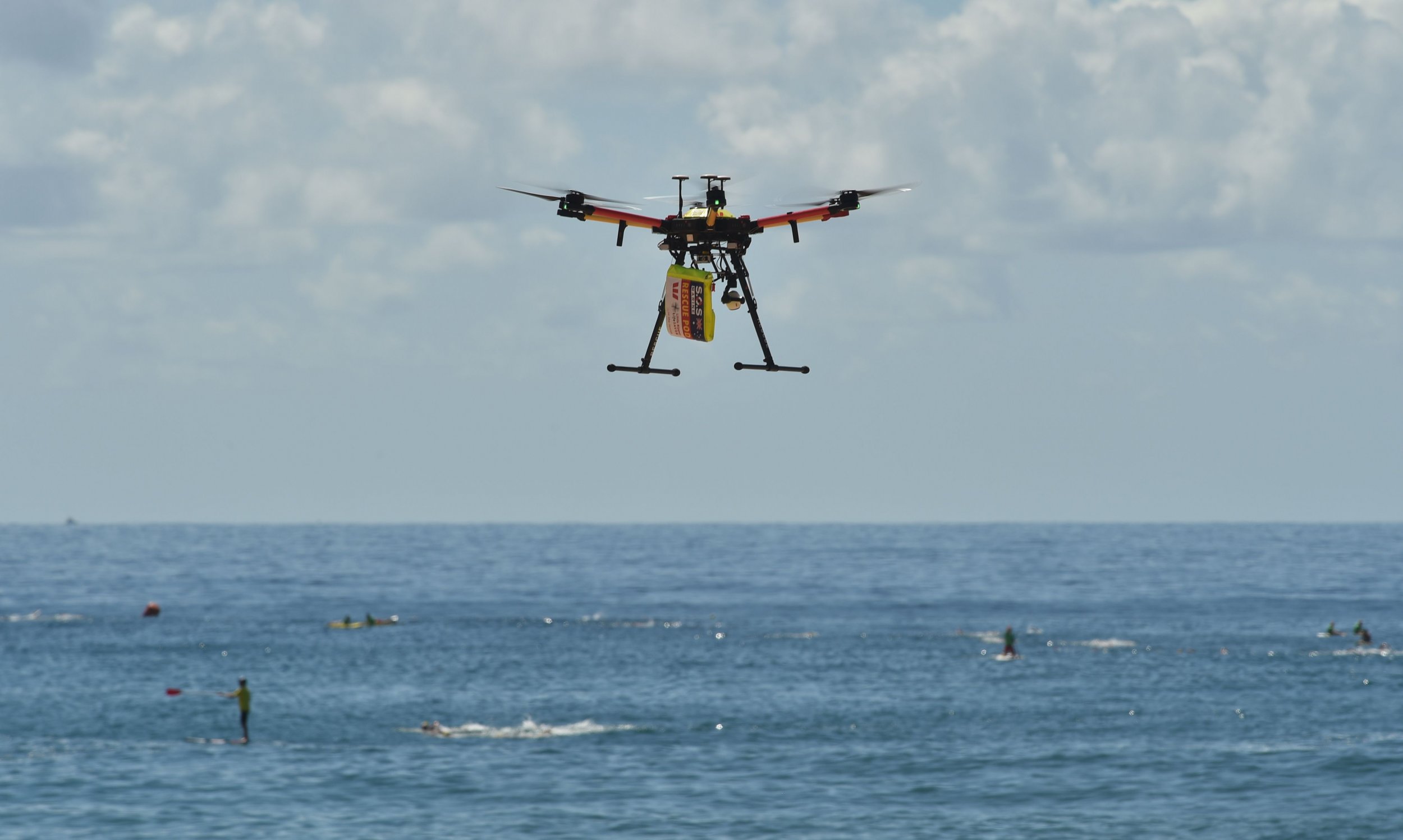 Updated | Drones were used to save the lives of two swimmers off the coast of Australia on Thursday in a historic use of the technology. Life guards at Lennox Head, off the coast of New South Wales, had been testing the drones as part of a $16-million shark mitigation program, when a call arrived about two distressed swimmers, reported the Sydney Morning Herald.
The lifeguard supervisor, Jai Sheridan, outfitted a drone—dubbed Little Ripper—with a float. Sheridan then piloted the drone to where the swimmers were and released the float from above. Both swimmers, aged between 15 and 17, used the flotation device to return to shore through 2,300 feet of strong waves, according to the BBC. Sheridan told the Sydney Morning Herald that the drone "certainly proved itself today—it is an amazingly efficient piece of lifesaving equipment and a delight to fly."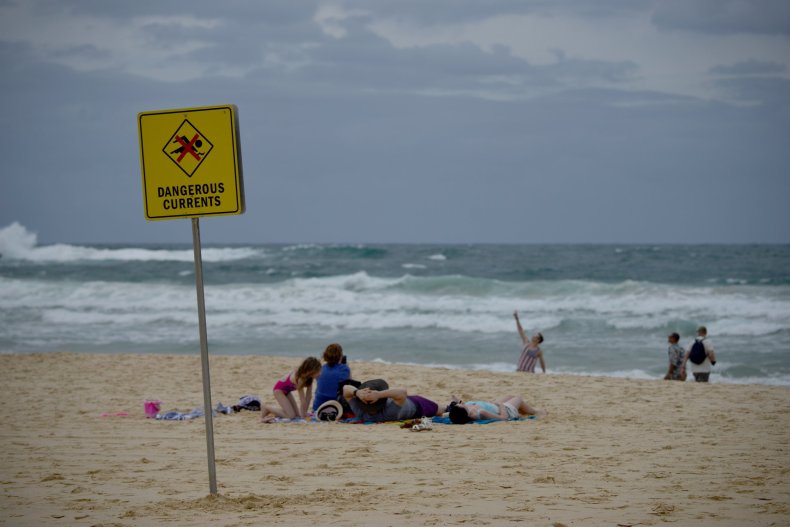 The Little Ripper took 70 seconds to launch, find the swimmers and drop the float into the ocean to save the swimmers—a task that would have taken lifeguards up to six minutes, the parliamentary secretary for northern New South Wales, Ben Franklin, told the Sydney Morning Herald. New South Wales announced that $430,000 would be invested in drone technology last December.
"It's quite incredible to see that the [New South Wales] Government's investment in this technology has already resulted in two people having their lives saved," John Barilaro, deputy premier and minister for regional New South Wales, told the Sydney Morning Herald. "Never before has a drone, fitted with a flotation device been used to rescue swimmers like this."
For Eddie Bennet, the chief executive officer of the company who developed this specific drone, the rescue of the two teens "clearly illustrates the benefit of this cutting-edge technology in such a time-critical emergency situation." Bennet called it the "new generation of resuce services."
Western Australia has been using drones to improve beach safety as well. Perth beaches have had drone patrols in place at four beaches to scan for sharks, reported The Australian. In early December, drones detected a shark nearly 10 feet long within 330 feet of a swimmer. Lifeguards immediately evacuated the water and closed the beach. Australian beaches also use helicopters to track sharks.
Drones are also being tested in Australia for post-disaster recovery. Last March, the Australian Red Cross teamed up with drone technology experts to research the use of dropping aid packages in the midst of natural disasters, including cyclones. The benefits, according to the co-founder of a tech firm called WeRobotics, include assessing disaster damage and assisting people in geographically isolated areas.
"This is not supposed to replace existing traditional mechanisms," Patrick Meier, the co-founder, told the Australian Broadcasting Corporation. Rather, "it's supposed to augment and complement" those traditional solutions.
This article has been updated with additional information.