Watch the Earth As Seen From Space Every Day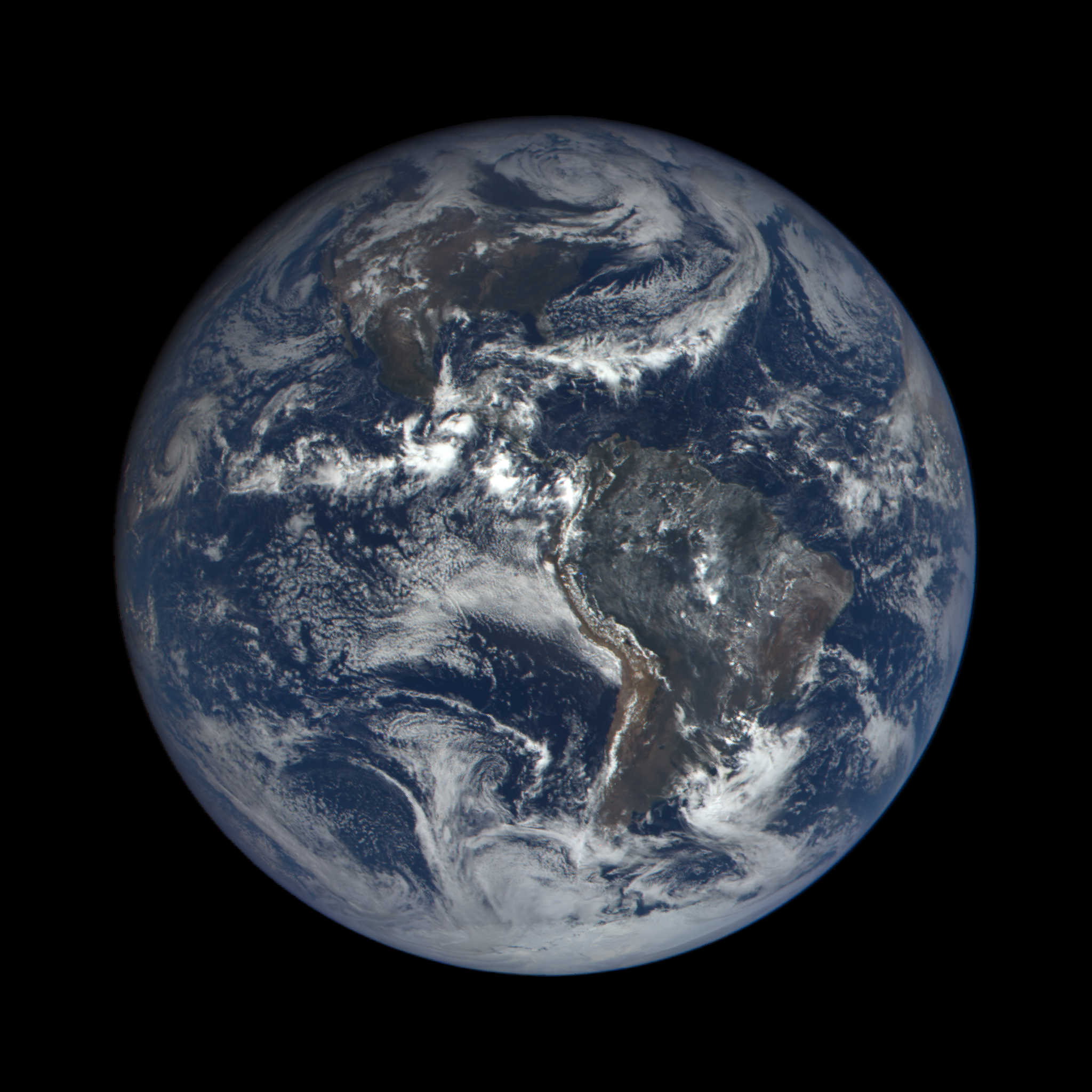 In July, NASA released its first unstitched image since 1972 of the entire sunlit face of Earth. More than four decades elapsed between the first and second of such "whole Earth" images. But on Monday, the agency launched a new website that will post a dozen or more images of Earth every single day.
The daily photo shoot happens from the Deep Space Climate Observatory (DSCOVR), a satellite that orbits the Earth at roughly 1 million miles away. The satellite launched in February as a partnership among NASA, the National Oceanic and Atmospheric Administration (NOAA) and the U.S. Air Force.
The Earth Polychromatic Imaging Camera (EPIC) on board takes a sequence of shots each day as the Earth rotates, capturing different landmasses and bodies of water. EPIC's color images of the planet, which are really combinations of three separate single-color images, are posted to the new website 12 to 36 hours later. Visitors can see the most recent sequences and peruse an archive going back to late July, though some days from the first three months are missing images.
Launched from Cape Canaveral in Florida, DSCOVR reached its orbit position in June. The spacecraft's main objective is to monitor solar winds in real time, since this capability is "critical to the accuracy and lead time of space weather alerts and forecasts from NOAA," according to NASA.
The EPIC instrument also supports scientific objectives. It allows "scientists to study daily variations over the entire globe in such features as vegetation, ozone, aerosols, and cloud height and reflectivity," NASA said in a press release about the new website, and can also help construct dust and volcanic ash maps.
In addition to its research goals, NASA hopes the satellite will help those who are Earth-bound get a better understanding of and appreciation for the planet "as an integrated, interacting system," as NASA administrator Charlie Bolden put it in a July press release.
"EPIC views of Earth are well, epic," reads a tweet sent out Monday by NASA's Goddard Space Flight Center account. "Now see Earth from a million miles away, everyday."