Watch: Earthcam Offers Live View of Saint Nicholas National Shrine, 9/11 Memorial During Pope's Visit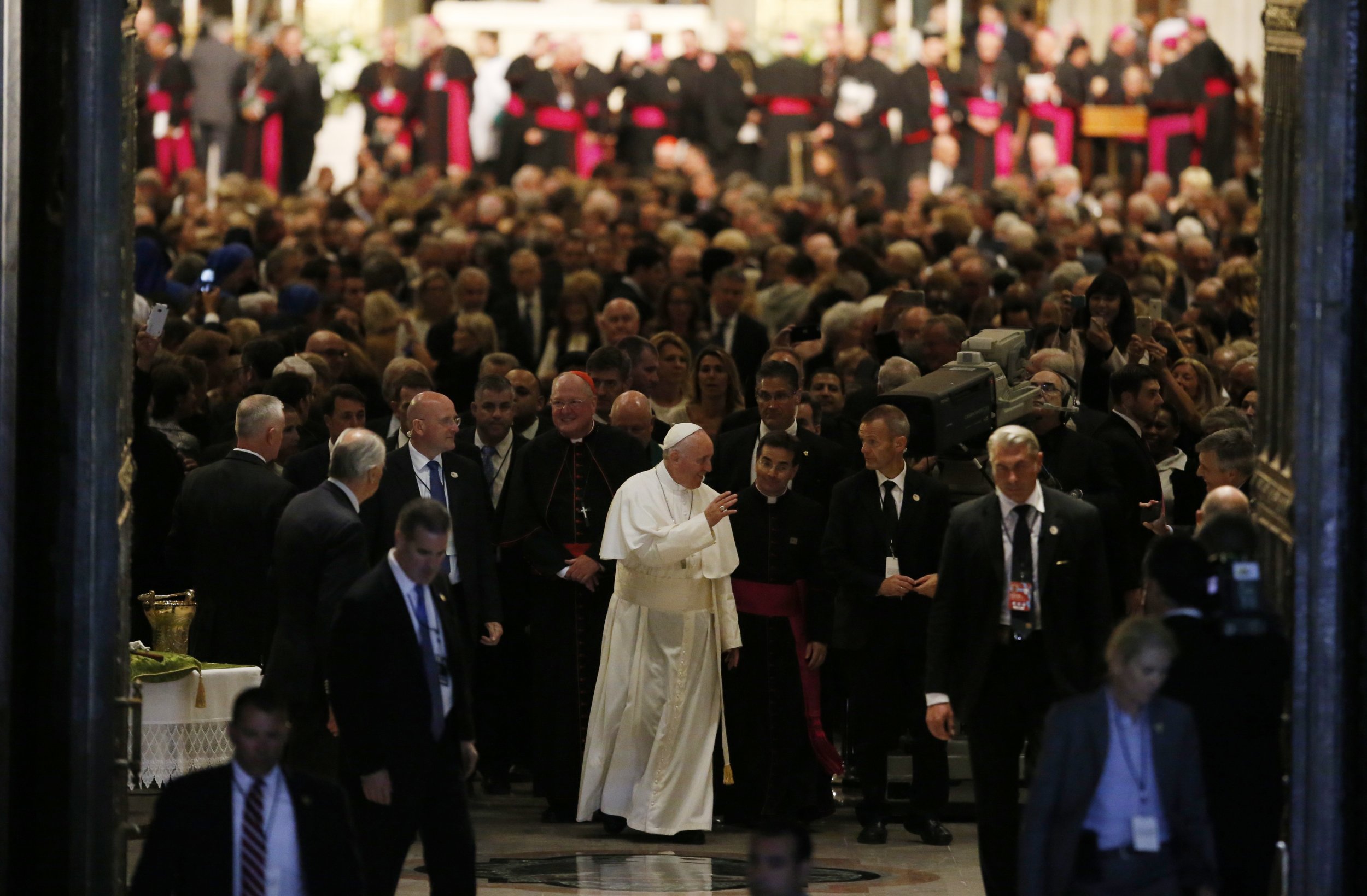 The live video service EarthCam debuted a new feed on Friday morning, offering a free stream to watch the Saint Nicholas National Shrine while Pope Francis tours the nearby September 11 memorial.
The pope's visit to the memorial will also be aired live, shot from high above, with both the memorial fountain and new World Trade Center are visible.
The Saint Nicholas Greek Orthodox Church was the only church destroyed during the September 11, 2001 terrorist attacks. A new shrine is being built in its place by the Greek Archdiose of America.
"This church will not be just a national shrine, but also an international shrine. It will show the will of all people to rebuild and resurrect from the ashes of 9/11. This will be a church for all to light a candle for the beloved that were lost on September 11th. This church will be a Greek Orthodox National Shrine on Hallowed, Sacred Ground," Archbishop Demetrios said when the shrine was first announced.
Pope Francis is touring the memorial at 11:30 a.m. and while he isn't scheduled to visit the shrine, its proximity to his Holiness is notable (and he's known for making unexpected visits.) The feed will also offer views of the pope touring the memorial.
You can watch it here and follow along with our coverage here.