The entire principle behind rockets is tenuous, bordering on the absurd: Build a large metal tube, use a giant fire in the bottom portion to help get it airborne and hope for the best. That's partly why NASA is so paranoid about safety measures and redundancies: Failures in crewed missions can put lives at risk, and the failure of even relatively safe cargo missions can destroy huge investments.
Of course, despite everyone's best efforts, things sometimes go wrong. That's what SpaceX CEO Elon Musk decided to celebrate over the past two weeks, by putting together a blooper reel of some of his company's most riveting explosions.
You can watch the video in all its high-res glory here:
It's a great watch for those of us with a weakness for schadenfreude, especially as it's set to extremely peppy, Sousa-esque march music.
Highlights include a rocket with damaged legs waddling like a penguin after a radar glitch; a dramatic rain of debris after an engine sensor failed; a rocket's-eye view of things spiraling terribly out of control; and, as if it even needs to be said, quite a collection of fiery explosions.
As of May 2017, SpaceX has a 94 percent success rate on real launches, so Musk can afford to make light of some of the disasters that were necessary to get the company where it is now.
And the video isn't all self-deprecation. Musk also took the opportunity to show off the company's first successful land and ocean landings, in December 2015 and April 2016, respectively. They drew praise as early steps to a space exploration system built entirely on reusable and relatively cheap rockets.
It is one of a number of approaches being taken to bring down the costs of launching cargo (and eventually people) into space. Musk's reuseable rockets are allowing the company to target launches every three weeks, although some in the industry have raised concerns about the company's ability to keep potential crew members safe. In addition to the Falcon 9 rocket currently in use, the company is working on a Falcon Heavy rocket to lift larger loads.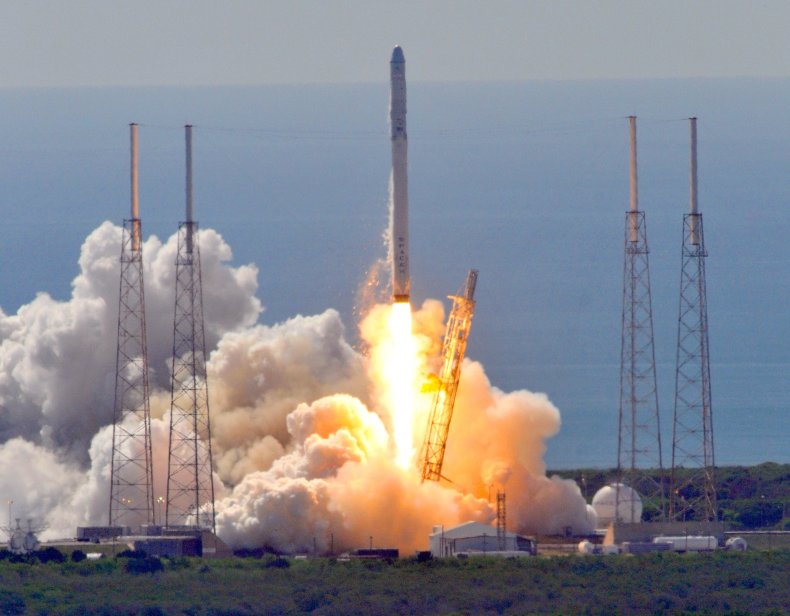 SpaceX's most recent launch, on September 7, went smoothly despite the impending arrival of Hurricane Irma along Florida's Space Coast. That launch put the Air Force's top-secret space plane into orbit for a new classified mission.
The company's next launch is scheduled for October 2, when the Falcon 9 will carry a new communications satellite into space. Musk is presumably hoping he won't need to make an addition to his latest film.