Family of Tamir Rice Speak Out About Drawn Out Investigation Into 12-Year-Old Son's Death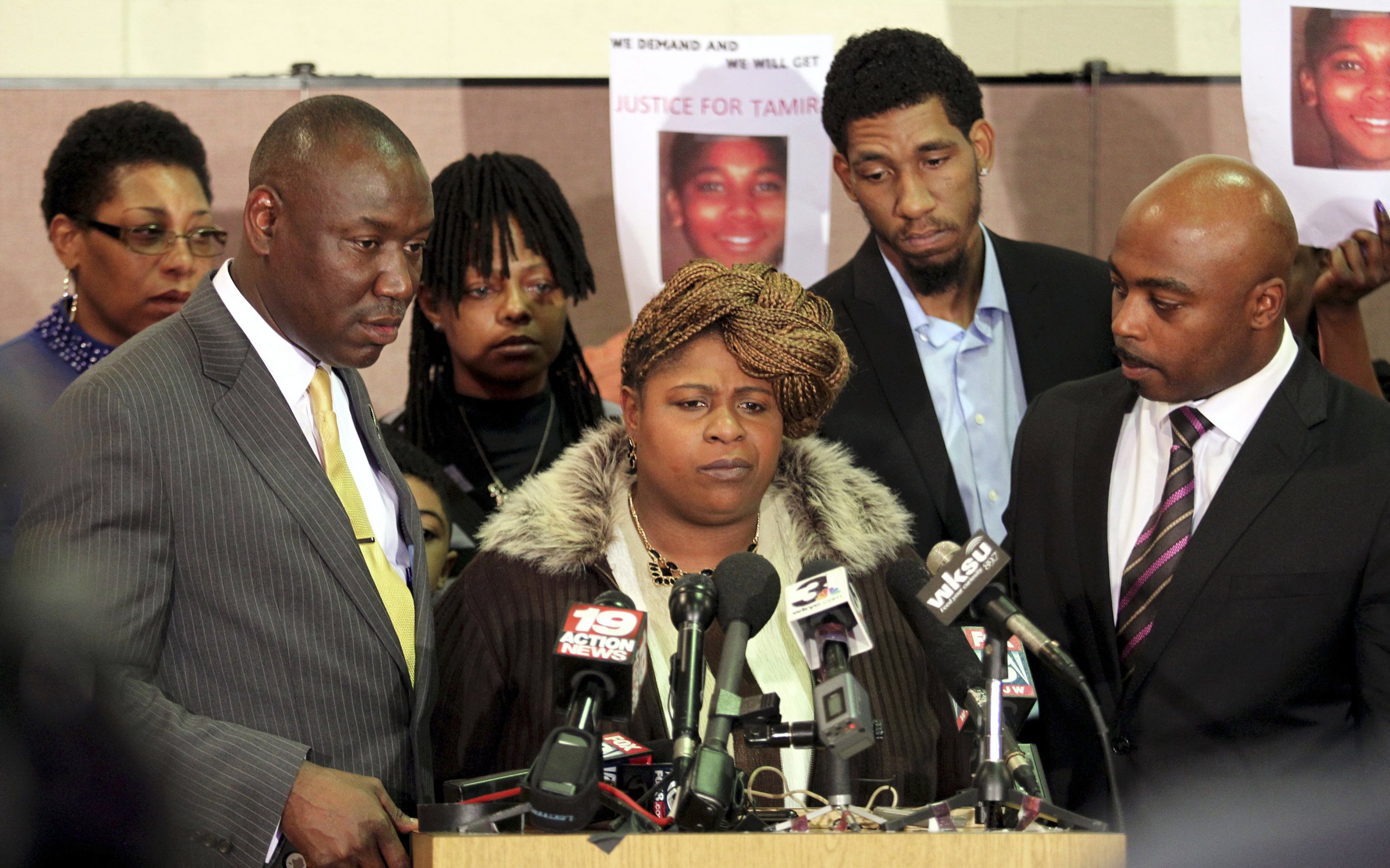 On Monday, the family of Tamir Rice spoke out about police brutality. The family of the 12-year-old who was shot by a police officer in Cleveland, Ohio, took issue with the slow developments in their case, noting the officers involved in Freddie Gray's death were charged in only several weeks. Rice was shot and killed in late November. A 9-1-1 caller said Rice was carrying a gun, however, he was not.
"In less than a second, my son is gone and I want to know how long I have to wait for justice," said Samaria Rice, Tamir's mother. She plead for peaceful protest. Both Tamir's mother and uncle urged for the investigation to be turned over to the FBI. "Fist up, fight back," those who attended the press conference could be heard cheering in the background.
"In five months, no one has been charge and no one has been held accountable. It breaks his mother's heart. His family is constantly in mourning, saying how long," a spokesman said. "The video covered the entire scene of what happened," the spokesman said. "How long?," he asked numerous times, questioning the duration of time authorities have been investigating the case.
"We have no idea [where the investigation is,]" an attorney for the family said.
Those speaking on behalf of the Rice family noted that while investigators in Baltimore had only a portion of the video of Gray's arrest, authorities in Cleveland had a complete video of the incident which killed Rice. "The way they shot Tamir, the conduct after they shot Tamir, everything is reckless and irresponsible," the spokesman added.
"Five months and twelve days we have waited for some sort of responsible," attorney Walter Madison said at the press conference. "We want the sympathy to turn into support." Madison stressed that the investigation should have been complete as authorities had access to the video showing Rice's death. "This footdragging investigation is going slower than molasses in the winter time. Tamir Rice cannot be put to final rest because they need more time."
A member of the clergy who spoke on behalf of the family urged other religious leaders in the Cleveland community to come forward in support of the investigation into Rice's death. "Why aren't you standing where Jesus would stand in these times next to these people who are hurting? Where are you? White, black, of all faithes."