Watch: Finalists Pitch 'MacGyver'-Inspired TV Shows With Female Leads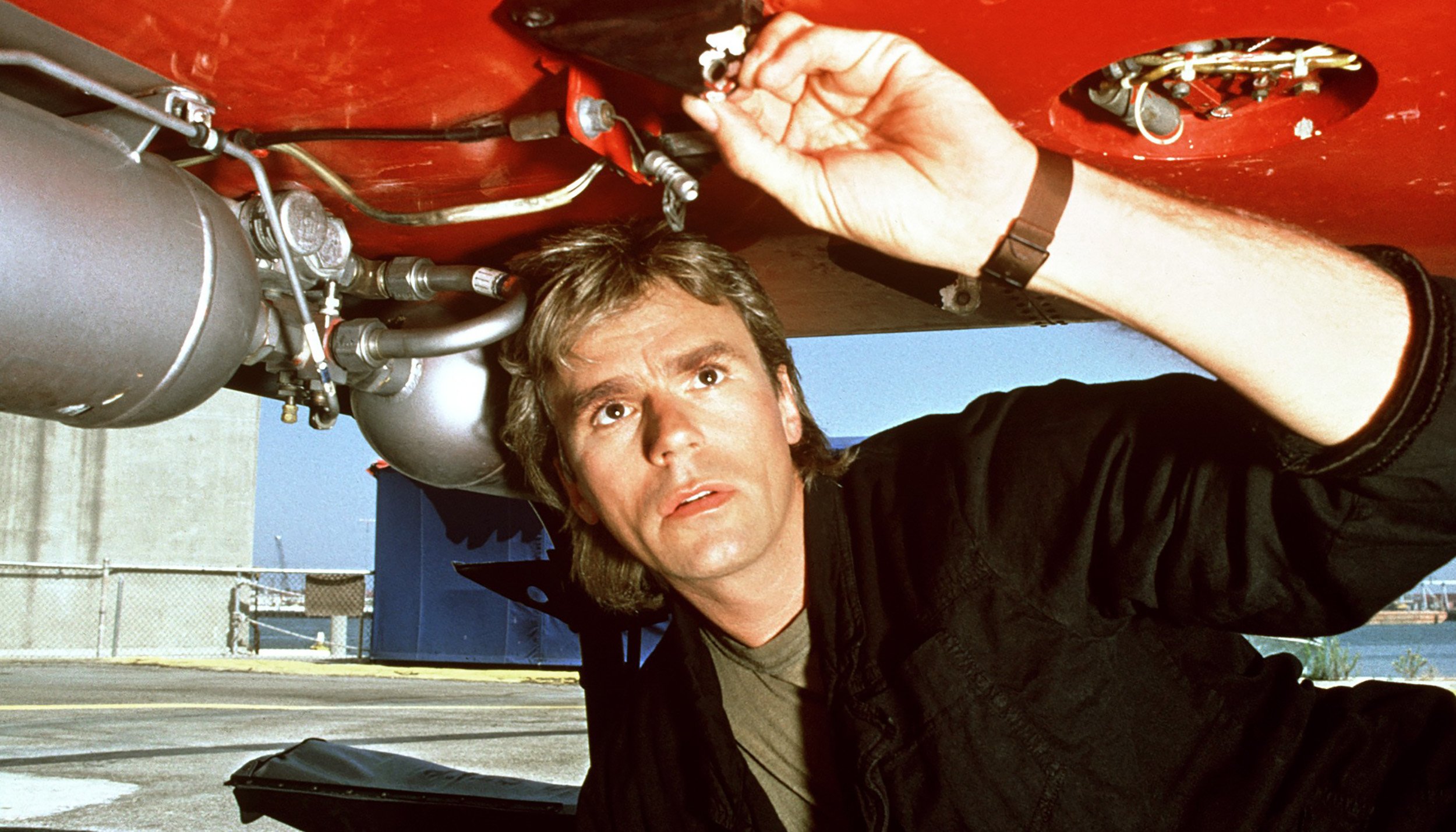 The creator of the television show MacGyver, which debuted nearly 30 years ago, wants to recreate the magic with a 21st century sensibility and a female protagonist. Lee Zlotoff—along with the National Academy of Engineering, the USC Viterbi School of Engineering and the MacGyver Foundation—launched The Next MacGyver competition earlier this year to try to bring a female engineer to television. Not to worry, the competition's description promises, all mullets can stay securely in the '80s.
Five winners—who will receive $5,000 and be paired with successful Hollywood producers to act as mentors and help them develop screenplays for pilot episodes—will be selected after a pitch session Tuesday.
"I literally could not tell you how many times people have come up to me and said, 'I became an engineer, or I went into the sciences, because of MacGyver,'" Zlotoff is quoted as saying on the contest website. The goal of The Next MacGyver competition is to spur people to "imagine that next female hero that will inspire a generation of young women to see themselves as engineers."
On Tuesday afternoon, starting at 2:15 p.m. PT, a dozen finalists will give three-minute pitches in front of a panel of judges. Their ideas include a procedural drama that follows Tilly Tailor, a wearable technology engineer; a science-fiction drama in which "Sophie Villeneuve, a celebrated French engineer, overcomes personal tragedy by immersing herself in creating the first human settlement on Mars"; a historical show based on the story of Ada Lovelace, a 19th century mathematician and key figure in computer history; and a spy action series about a woman who invents gadgets used in dangerous missions.
Tuesday's pitch session will be followed by a panel titled "From Script to Screen" (at 4:45 p.m. PT), featuring Ann Blanchard (Creative Artists Agency), Marci Cooperstein (ABC Family), Danielle Feinberg (Pixar Animation Studios) and Ann Merchant (Science and Entertainment Exchange).
Both parts of the event, held at The Paley Center for Media in Beverly Hills, California, are scheduled to be live-streamed, and the five winners of The Next MacGyver competition will be announced on the spot. The mentors with whom winners will be paired include Lori McCreary, currently executive producer of Madam Secretary; Roberto Orci, who's worked on Star Trek films and Ender's Game; Anthony E. Zuiker, creator of the CSI franchise; and America Ferrera, the Ugly Betty star who launched her own production company in 2008.