Watch: 'Finding Dory' Trailer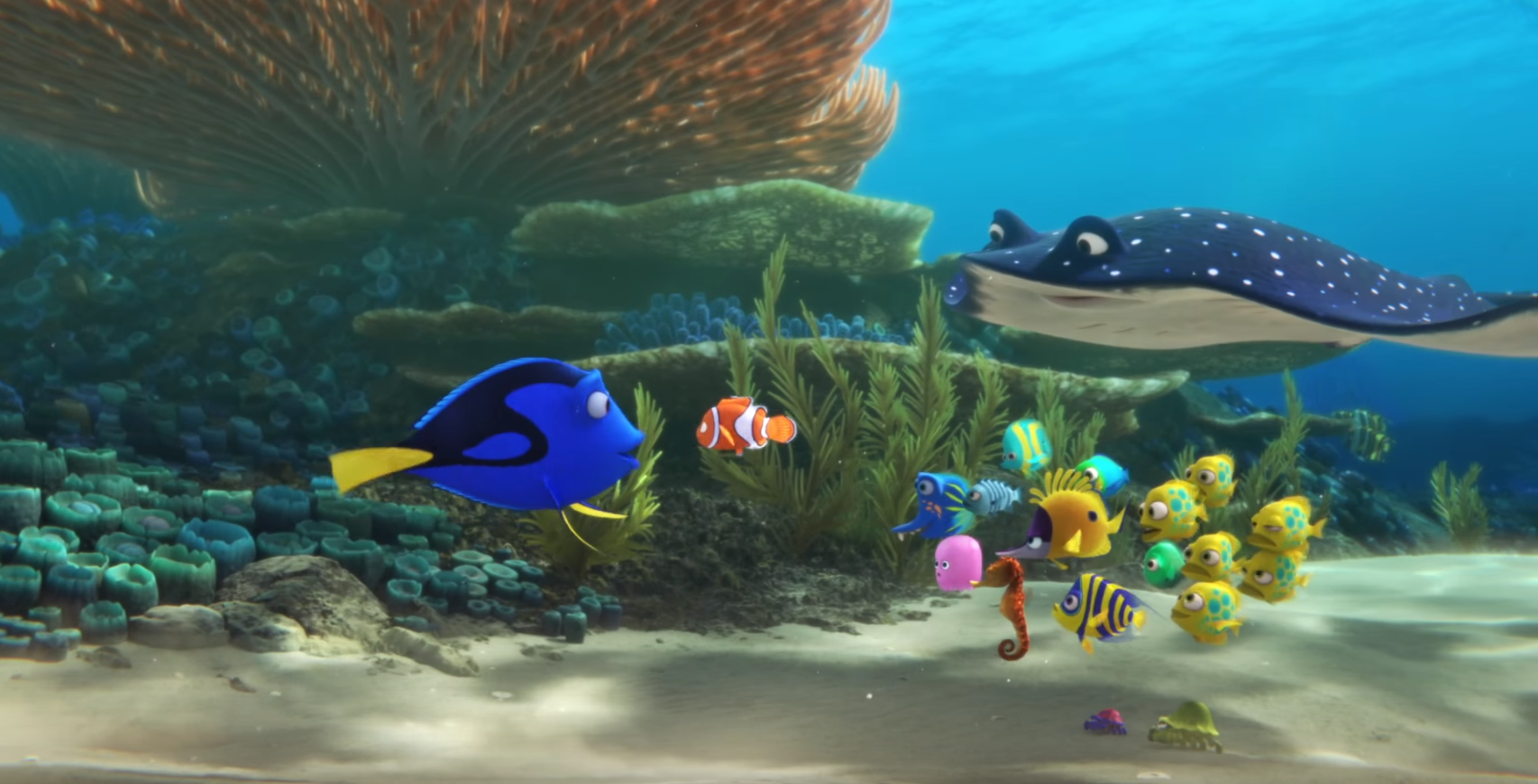 Fans have been waiting more than a decade for Nemo, Marlin and Dory to "just keep swimming." Dory—the endearingly "forgetful regal blue tang fish" from Finding Nemo, voiced by Ellen DeGeneres—finds herself in the spotlight for the sequel, called Finding Dory. DeGeneres premiered the exclusive trailer Tuesday on "Ellentube " and The Ellen DeGeneres Show posted it to YouTube. Audiences will have a chance to find Dory in theaters on June 17, 2016.
Disney and Pixar's 2003 film brought in more than $70 million in its opening weekend and grossed about $381 million in the U.S. and $937 million worldwide. Finding Nemo took home the Oscar for best animated feature, one of four categories for which it was nominated.
The trailer quickly attracted attention on YouTube, garnering more than 150,000 views by late morning and more than 17,000 likes. Watch it here:
"I wanted to know that if this charming, forgetful fish ever got lost again, that she would be OK, that she would find her way home," director Andrew Stanton said at Disney's D23 Expo in August. "And at the end of Finding Nemo, I wasn't confident about that. So that's when I knew I had another story."
The trailer for Finding Dory brings audiences back into the colorful underwater habitat they remember from Finding Nemo a dozen years ago. Dory is snoozing, swimming and talking in her sleep between snores. "Don't cry, mommy. Don't cry," she says, and floats away unconsciously. Nemo and Marlin, who have been sleeping nearby, drag her back to her spot as she mumbles, "Hand me the ratchet wrench, I can fix it," but she quickly disappears again. The clip hints that Dory will grapple with whether or not she can form memories and perhaps look for her family.
DeGeneres has often joked about the sequel-less-ness of Finding Nemo (despite its huge success) on her show, as she reminded her audience when she announced the making of the second movie in 2013:
The trailer caused a flurry of excitement on social media, where fans expressed their anxious anticipation for Finding Dory's June release.