Watch: Fireball Shooting Across the Sky Captured by Police Dashcam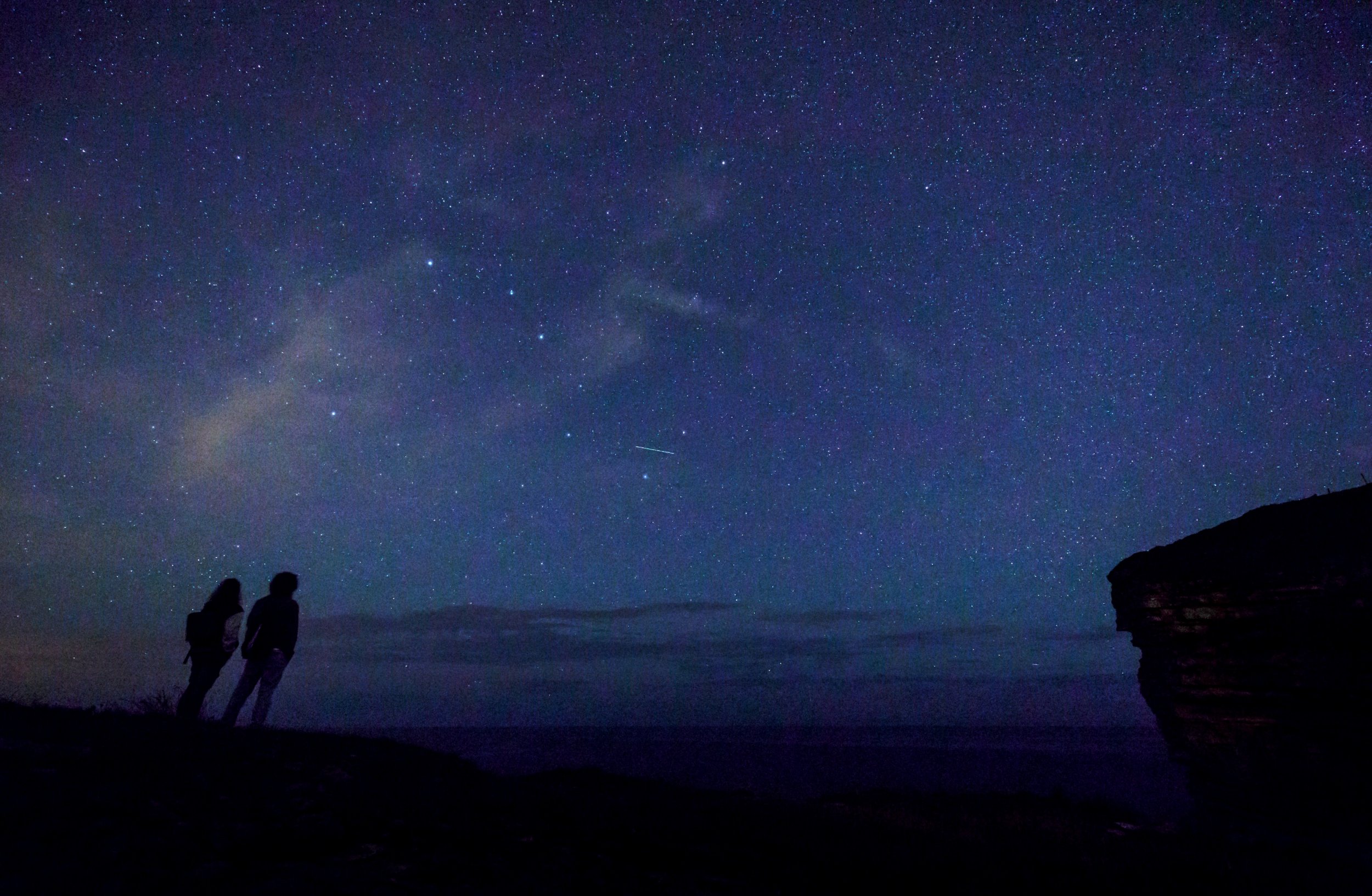 Typically, police dashcams are used to gather evidence during traffic stops. However, a New Jersey police officer accidentally captured something quite spectacular on his: a fireball blazing across the sky.
Sergeant Michael Virga was on patrol when the camera recorded the bright meteor at 3:09 a.m. on December 2, according to a statement on Facebook posted by the Township of Hamilton Police Department.
"It kind of took me by surprise," Virga told NJ.com. "I just saw a little blip—it lit up the entire sky like a lime-green streak."
The American Meteor Society took to Twitter on December 7 to confirm that what he saw was, in fact, a meteor. The AMS received reports from 146 people about the fireball event. The society noted it was primarily visible from Pennsylvania, but eyewitness accounts were also reported from more than 10 other states: New York, Maryland, Virginia, Ohio, Delaware, Connecticut, New Jersey, Rhode Island, West Virginia, New Hampshire, Massachusetts and Washington, D.C.
Based on the witness reports, the society estimates the fireball was traveling in a southwestern direction, and it stopped being visible near New Buffalo, Pennsylvania.
Mike Hankey, AMS operations manager, told ABC the meteor was unusually bright.
"I could tell how fast it was going and that it was most likely a cometary fireball because of the speed, and then we traced back the path and it intersected with Gemini, which is the parent radiant of the Geminid meteor shower," Hankey said, ABC reported.
The annual Geminid meteor shower is expected to peak overnight on December 13-14. During this time, you'll be able to see an average of 60 Geminid meteors per hour, according to NASA, which described the event as "one of the most prolific and reliable meteor showers of the year."
Over the Geminid meteor shower's 200 years of existence, it's gotten stronger and brighter, the space agency reported. Unfortunately, a supermoon blocked the meteor shower last year, according to Space.com. But this year there will be a much smaller crescent moon that should allow the meteors to steal the limelight.
However, light pollution, tall trees and buildings can still block your view. For the best results, head outside around 2 a.m. local time and use your bare eyes, rather than a telescope or binoculars.
"Find a comfortable spot to lie on the ground, far away from lights and ideally in a dark-sky area.... Give your eyes about 20-30 minutes to adjust to the dark, then sit back and enjoy the show," Space.com advised.