Watch: First Look at David Bowie's Private Art Collection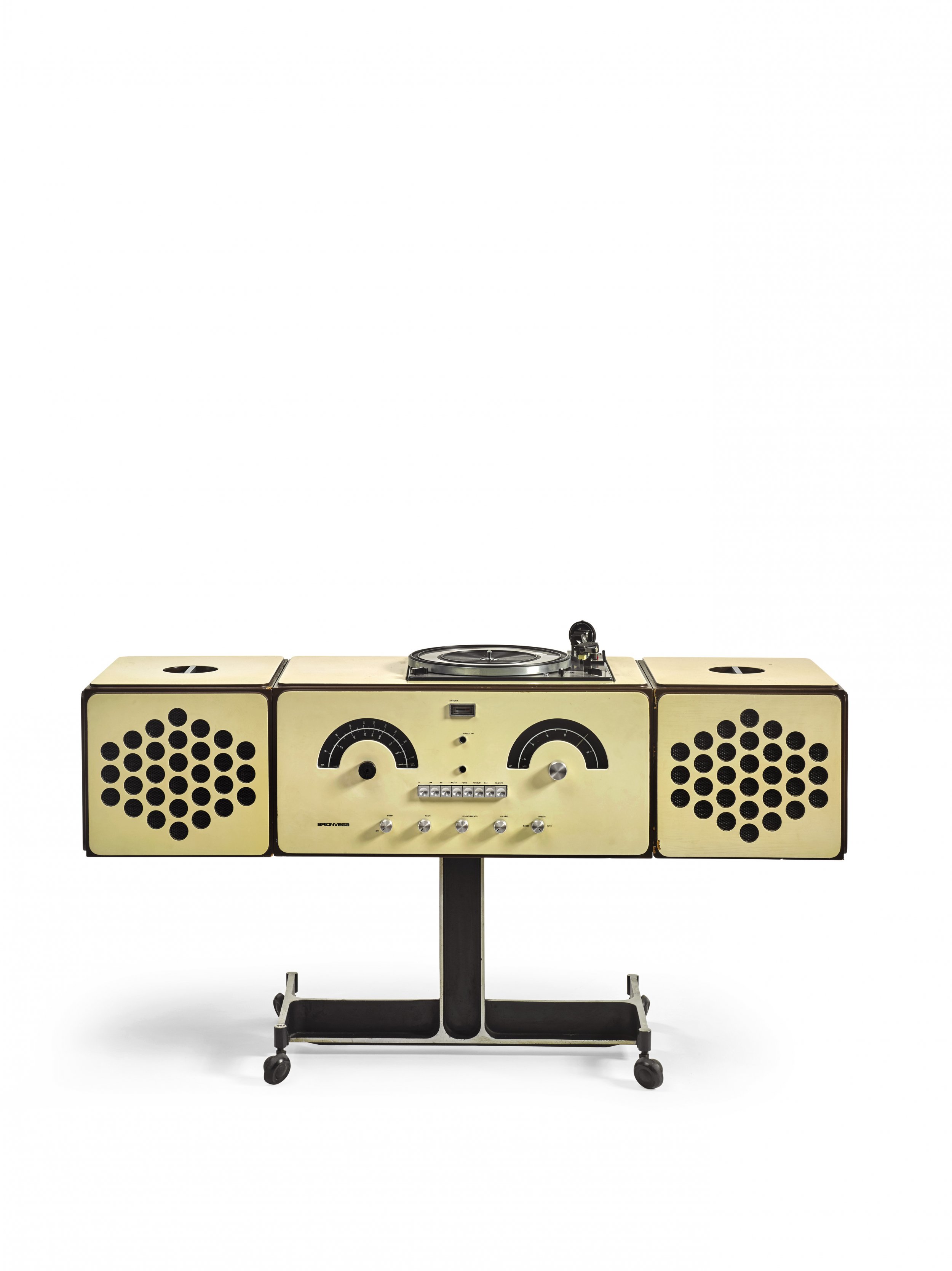 Pieces from David Bowie's private art collection went on public view for the first time Wednesday.
Newsweek previewed 30 pieces from the Bowie/Collector exhibition and sale, which reveals the late musician's lesser-known passion for art, at Sotheby's London.
Wednesday morning's preview was a small snapshot of the complete exhibition that features around 400 pieces Bowie procured in his lifetime and which will be auctioned in November.
Sotheby's worked closely with Bowie's estate to coordinate the ten-day exhibition and subsequent auction. The items are expected to sell for an estimated £10 million ($13.2 million).
The pieces currently displayed include portraits by prolific artists Frank Auerbach and Jean-Michel Basquiat, as well as design pieces that include a futuristic Peter Shire sofa.
The preview is split across two rooms, with Damien Hirst's 1995 work Beautiful, Shattering, Slashing, Violent, Pinky, Hacking, Sphincter Painting taking pride of place on the back wall of one.
Basquiat's 1984 abstract painting Air Power, meanwhile, is also on display and marks the most expensive piece in the sale; Sotheby's estimates its worth between £2.5 million ($3.3 million) and £3.5 million ($4.6 million).
Head of Gerda Boehm, a three-dimensional portrait by one of Bowie's favorite artists, Auerbach, is another focal point.
A more personal piece being shown is Bowie's own record player, created by Italian designers Pier Giacomo and Achille Castiglioni. The musician acquired the unconventional RR 126 Radiophonograph player, created for electronics company Brionvega, in the late 1960s and used it to play his favorite records. Surprisingly, it has a rather modest estimate of £800 ($1,050) to £1,200 ($1,580).
The preview will leave Sotheby's London in August and tour its global auction houses in Los Angeles, New York and Hong Kong from September through October.
The complete Bowie/Collector exhibition will launch at Sotheby's London November 1 through 10, followed by a two-day, three-part auction of all the works on November 10 and 11.