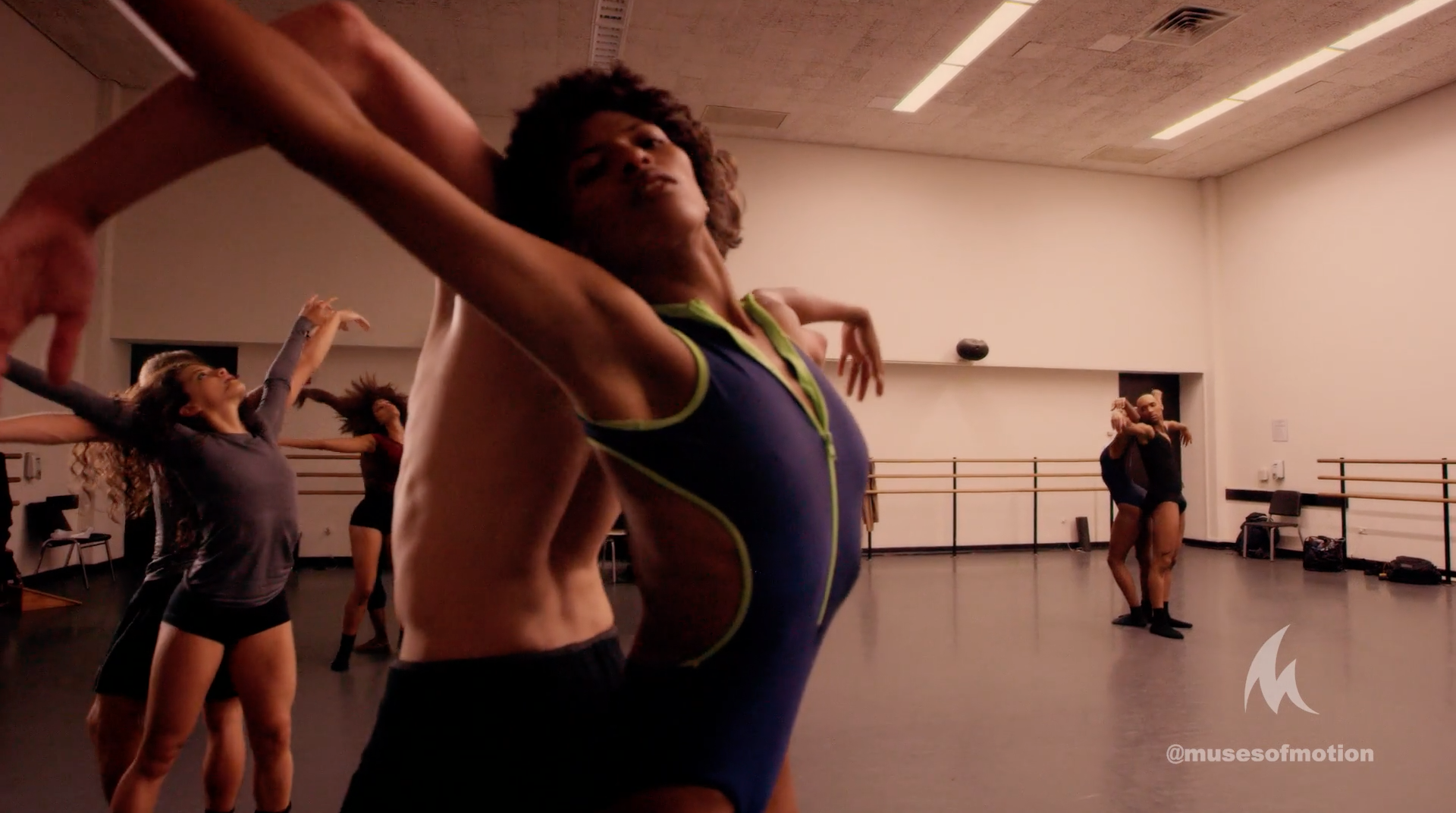 For this ballet, the stage is a computer, tablet or phone screen. Viewers can tune in from their cubicle at work, curled up on a couch or as they embark on their morning commute. First Love, released Monday, is a short dance film, or "digital ballet," created specifically to be seen online.
"We're going to come right to you, on the computer, TV, phone, social media," says Preston Miller, who earned his BFA in performance and choreography from the Alvin Ailey American Dance Theater/Fordham University dance program. Miller directed First Love and choreographed the piece with Jonathan Alsberry, a Juilliard graduate who dances with the Lar Lubovitch Dance Company.
Set to "In Passing" by Steve Gibbs & Cyrus Reynolds, the four-minute digital ballet features artists from leading dance companies, including, in addition to the Ailey and Lubovitch companies, Ballet Hispanico and the Dance Theater of Harlem.
Miller purposely gathered dancers who don't normally have a chance to collaborate with one another, and the group spent about four days rehearsing in New York City last May, shooting the final result in one day at the Juilliard School in Lincoln Center. Jacqueline Green of Alvin Ailey and Lar Lubovitch's Barton Cowperthwaite—who will appear in the upcoming TV movie Center Stage: Dance Camp—lead the cast.
"We want to be able to show a mainstream audience the nuance and attention to detail that goes into a piece, without it looking like it's coming from some unicorn fairy land that only people who speak this language can see," Miller says. The theme of first love facilitates a connection with a broad audience online, he says—an audience that may include people who have never bought tickets to the ballet.
"It's not like we're talking about first love and it's a difficult concept for everybody to understand," Miller says. "It's pretty human, and it's pretty raw and real."
First Love is the first in a series of short dance films that Muses of Motion will release in the coming months. The next videos include a solo by New York City Ballet principal dancer Tiler Peck set to Beyoncé's "Die With You"; a solo by Alvin Ailey's Ghrai DeVore; and another, more athletic group piece set to drums sections from Kanye West music.