Watch: First Teaser Released for 'Full House' Spinoff 'Fuller House'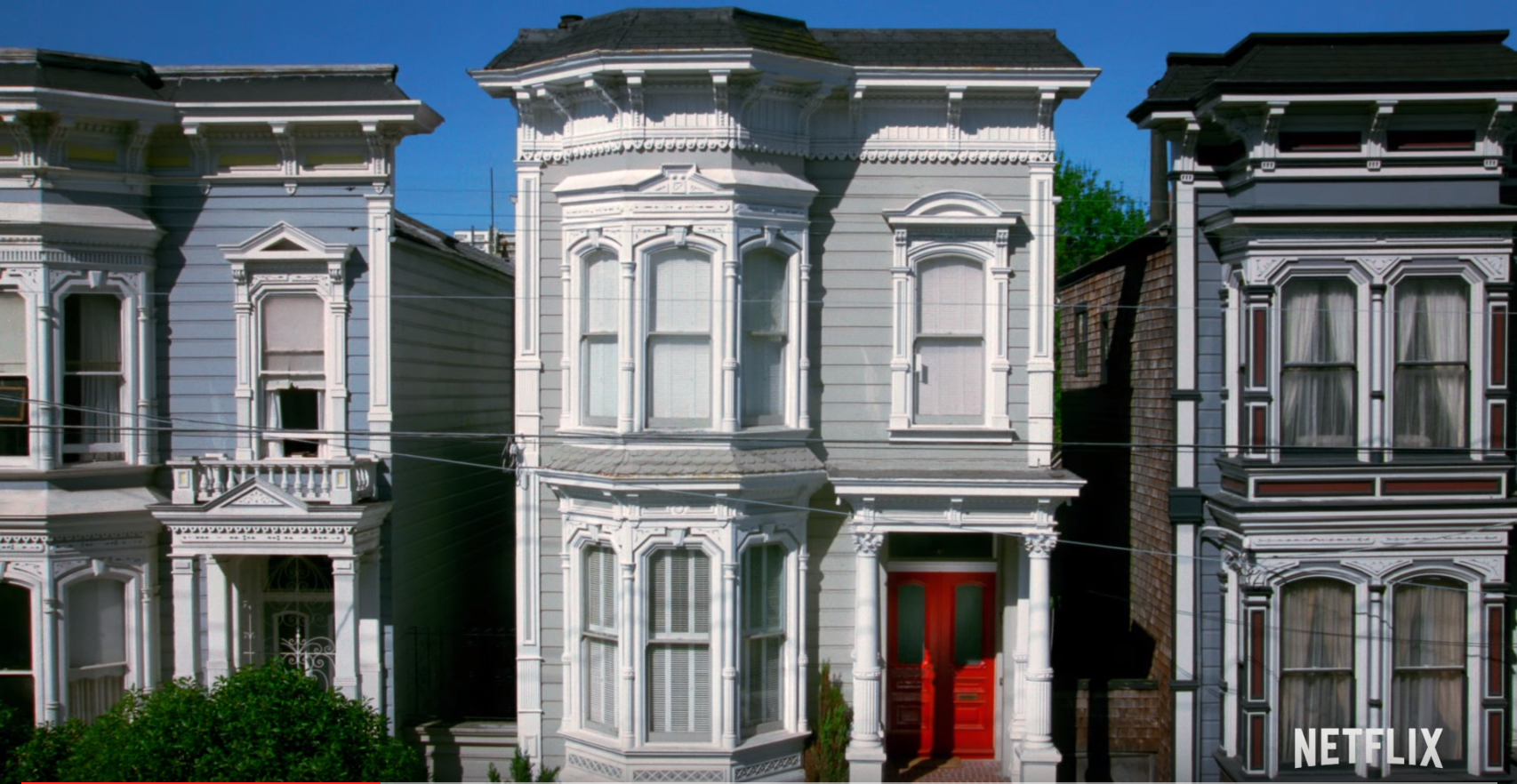 It's a minute and 15 seconds of nostalgia, right to the heart. Netflix released the first teaser Thursday for its new series Fuller House, a spinoff of the popular ABC show Full House that aired in the late '80s and early '90s. Just over two decades after the cast took its final bows in May 1995, audiences can return on February 26, 2016, to the house with the red door.
And that's exactly where the trailer goes. It begins with a view of the Golden Gate Bridge, followed by shots of a "Powell and Market" streetcar climbing up a San Francisco hill, the Painted Ladies at Alamo Square and, finally, the gray and white house where DJ, Stephanie and Michelle grew up. The original show followed widower Danny Tanner as he raised his three girls with the help of his brother-in-law Jesse and best friend Joey.
The spinoff has a grown-up and recently widowed DJ return to the iconic house with her two sons and a baby on the way. Her younger sister Stephanie and best friend Kimmy, along with Kimmy's daughter, move in as well to help.
"It starts sort of as a reunion and then spins off," John Stamos, who played Jesse in the original series and returns as a producer and guest star for Fuller House, told Jimmy Kimmel in April, the day before Netflix issued a press release announcing the show. "Candace has three boys, and it's sort of a reversal. And we turn the house over to her," he said. "It's a labor of love. We've been literally trying for so many years to do it right. And I think we finally got it perfect."
Miranda Lambert's "The House That Built Me" plays as the trailer pans through the kitchen and living room of the familiar house, complete with what looks like a golden retriever puppy (perhaps a descendant of Comet?). "On February 26, life is full again," read words that appear on screen in the same yellow font of the title sequence from late in the original series.
None of the cast members actually appear in this first teaser, but fans will recognize the voices of DJ (Candace Cameron Bure), Stephanie (Jodie Sweetin), Jesse (Stamos), Joey (Dave Coulier) and Becky (Lori Loughlin) just outside the door. Jesse is still worried about his hair, and Joey hasn't dropped his "Cut it out!" Other original cast members are set to appear as guests on the spinoff, including Bob Saget as Danny Tanner, Scott Weinger as Steve and Blake and Dylan Tuomy-Wilhoit as Nicky and Alex Katsopolis.
The teaser ends just after the key turns in the lock and the door opens.