Watch the First Trailer for 'Captain America: Civil War'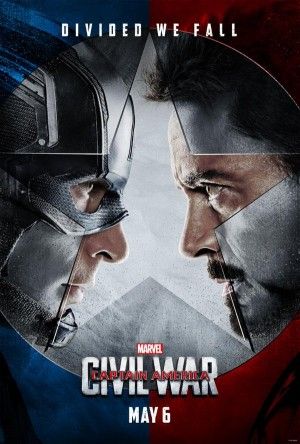 A force has awakened within film fans, but this time it has nothing to do with Star Wars.
The first trailer for Marvel's upcoming comic book blockbuster, Captain America: Civil War, debuted on Jimmy Kimmel Live on Tuesday night, and the internet is abuzz with excitement.
Going by what we've heard from Marvel, this latest installment could be their most ambitious yet, as fractures grow and we are asked to pick sides between good and good.
Civil War sees public pressure mount on Captain America (Chris Evans) and his ad hoc group of humanity defenders, after more collateral damage leads people to question whether they are mere vigilantes. A split will emerge, with one side led by Tony "Iron Man" Stark (Robert Downey Jr.) in support of General Ross' (William Hurt) plan to introduce more oversight.
Eagle-eyed viewers will spot Chad Botham's character, Black Panther, whose own film is due for release in 2017. Black Panther is seen battling Captain America's best friend, Bucky (Sebastian Stan), who will once again be a point of contention.
Can the group overcome their differences to save the world from the threat of evil? We're guessing yes.
The movie, directed by Anthony and Joe Russo, will hit cinemas around the world starting on April 28, 2016, with its U.S. release on May 6, 2016.