Watch the First Trailer for 'Olaf's Frozen Adventure,' the 'Frozen' Short You Won't Be Able to Miss This Holiday Season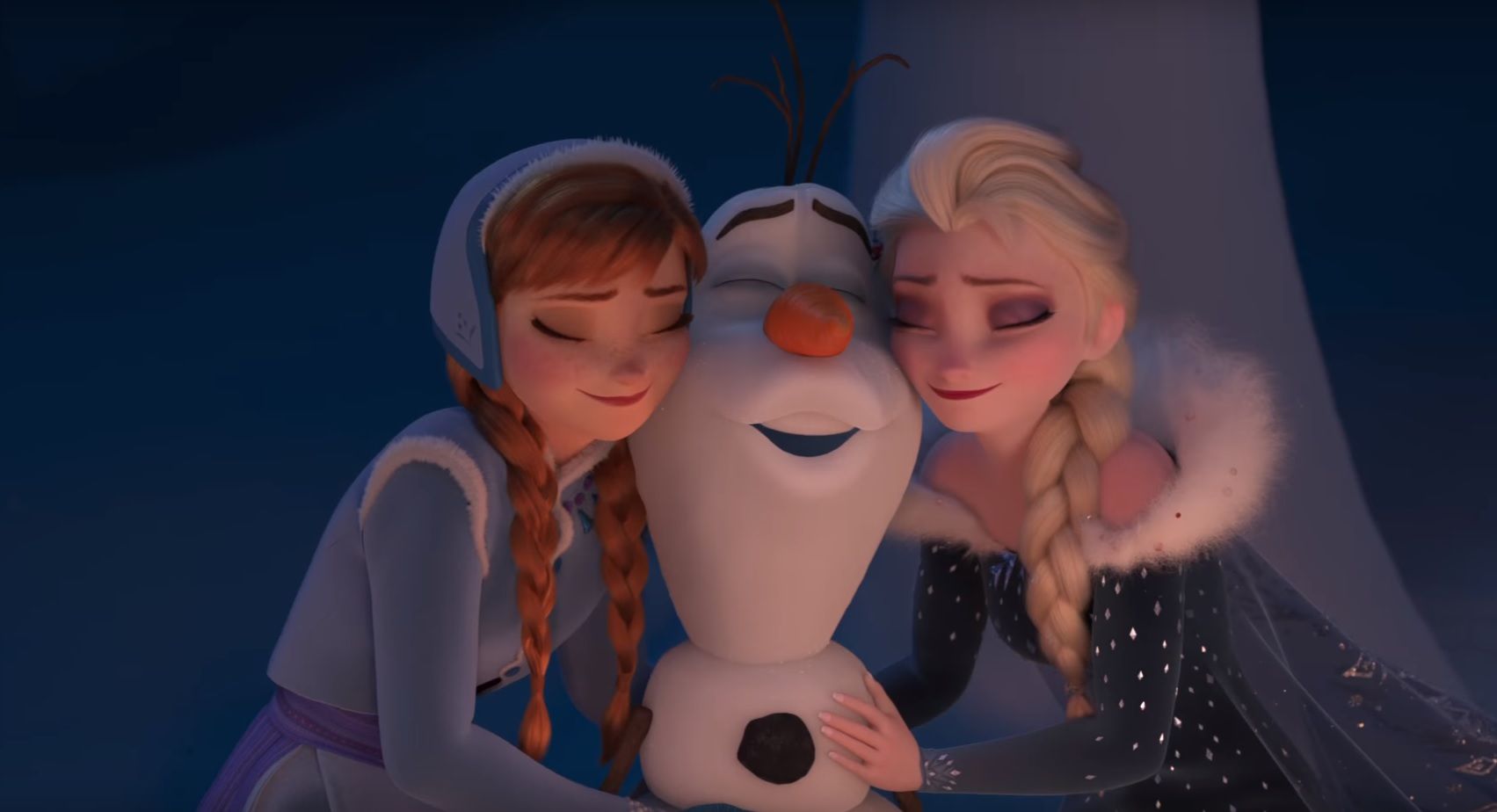 Four years after Frozen fever first swept the world, Disney's billion dollar franchise is returning to movie theaters this holiday season—to the delight of children everywhere and chagrin of parents dragged along for multiple return visits.
Disney released Tuesday the first footage from its new short animation, Olaf's Frozen Adventure. The holiday-themed short film will play in front of Disney's new original Pixar animation, Coco, which begins global releases on November 22.
The Frozen short will be a chunky 21 minutes and—again, sorry, parents—will feature four brand new songs performed by Idina Menzel (Elsa), Kristen Stewart (Anna) and Josh Gad (Olaf) that will invade Spotify playlists curated by young and old fans alike.
Olaf's Frozen Adventure will follow Gad's lovable snowman trying to procure holiday traditions from the citizens of Arendelle to take back to the castle where Elsa, Anna, Olaf and Kristoff (Jonathan Groff) are preparing for their first Christmas together. There is also a cameo from everyone's favorite "big summer blowout" entrepreneur, Oaken, the goliath shopkeeper.
The short film comes from the brand new creative team of directors, Kevin Deters and Stevie Wermers-Skelton, and songwriters Elyssa Samsel and Kate Anderson.
Original Frozen directors Chris Buck and Jennifer Lee and songwriters Kristen Anderson-Lopez and Robert Lopez are presumably hard at work on the fully-fledged sequel to Frozen, which is due in theaters in November 2019, as well as a Broadway musical which launches in 2018.
That team was also behind the seven-minute Frozen short, Frozen Fever, which was released in front of Cinderella in March 2015.
Coco's November premiere returns Frozen to the holiday release period it dominated four years ago. Frozen took more than $1 billion worldwide and ranks as the highest-grossing animated film of all time, thanks in part to families going back for second, third and even fourth showings to sing along to "Let It Go."
The lure of a new Frozen short will almost certainly boost Coco 's box office numbers; last year's Disney Thanksgiving release, Moana, topped $600 million globally, but Coco should clear that with help from Anna and Elsa.
Between the Coco-Olaf combo and a little film called Star Wars: The Last Jedi to be released in December, Disney is going to make a lot of bank this holiday season.