Watch: Full Trailer for Quentin Tarantino's 'The Hateful Eight'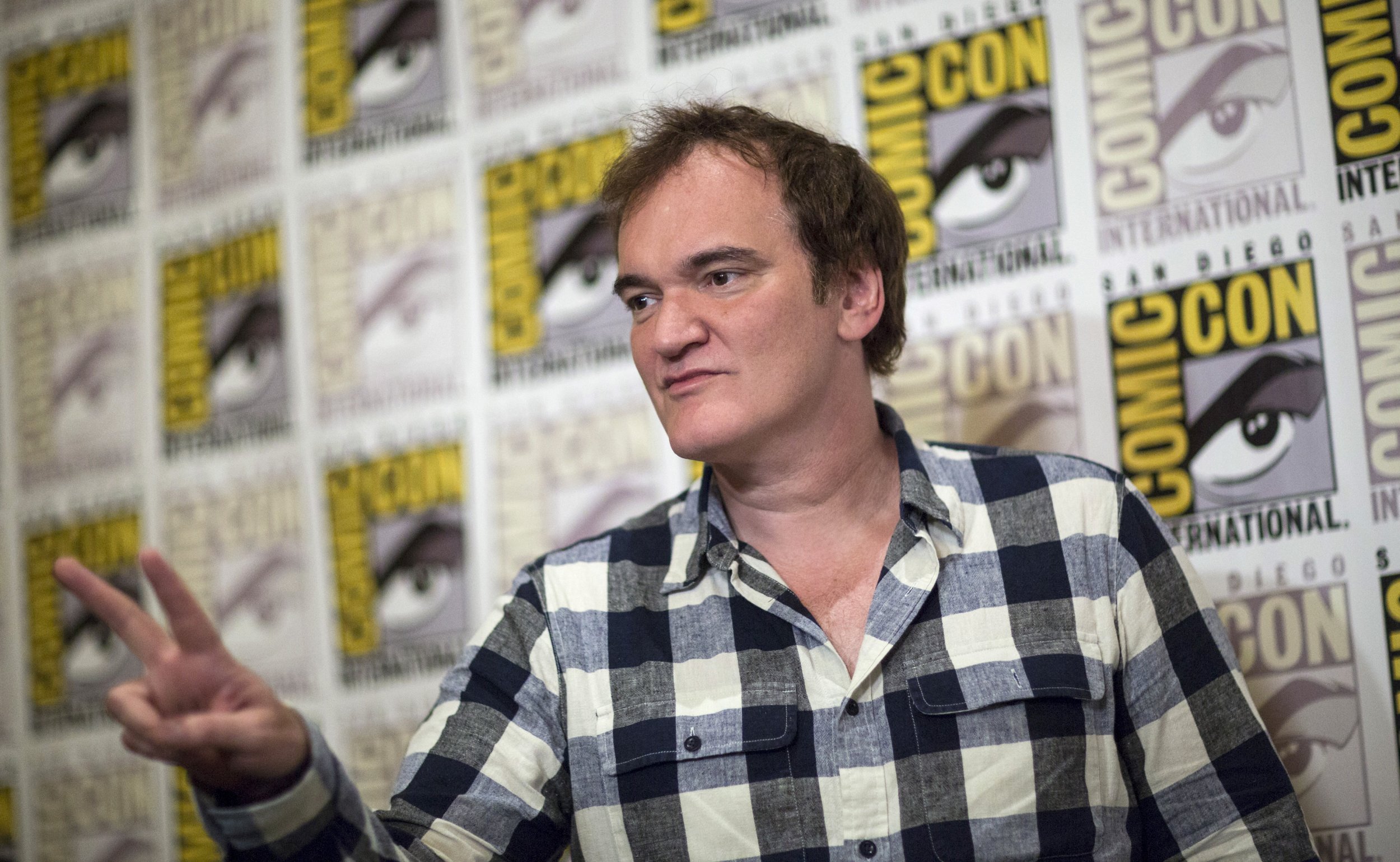 The full trailer for Quentin Tarantino's foray into the western genre, The Hateful Eight, was released on Thursday.
The movie, his first since 2012's Django Unchained, will star Samuel L. Jackson alongside Tim Roth, Jennifer Jason Leigh and Kurt Russell. Ennio Morricone, the legendary Italian western composer behind the music for The Good, the Bad and the Ugly and Once Upon a Time in the West, will write the original score—his first in 40 years.
Tarantino has previously described his fascination with the western genre and its unique ability to hold a mirror to contemporary concerns. "One thing that's always been true is that there's no real film genre that better reflects the values and the problems of a given decade than the westerns made during that specific decade," the director told New York magazine in August. "The westerns of the '50s reflected Eisenhower America better than any other films of the day. The '70s westerns were pretty much anti-myth westerns—Watergate westerns."
It remains to be seen what comment Tarantino hopes to make on our decade with The Hateful Eight, but if his recent run-ins with the NYPD and comments about white supremacy are anything to go by, he likely won't hold back.
"The Good, the Bad and the Ugly doesn't get into the racial conflicts of the Civil War; it's just a thing that's happening," Tarantino told the magazine. "My movie is about the country being torn apart by it, and the racial aftermath six, seven, eight, 10 years later."
Meanwhile, Tarantino has been criticized by police unions across the U.S. after making allegedly "anti-cop" comments while on a protest against police brutality in New York. Some have called for a boycott of his films, while his father added to the criticism in an appearance on Fox News saying he "lets his passion blind him to the facts and to reality."
The Hateful Eight comes out in select theaters Christmas Day, with a wider release scheduled for January 8, 2016.
Watch: Full Trailer for Quentin Tarantino's 'The Hateful Eight' | Culture