Watch: Gay Conversion Therapist Clashes With Piers Morgan Over 'Aberrant' Homosexuality Cure Claims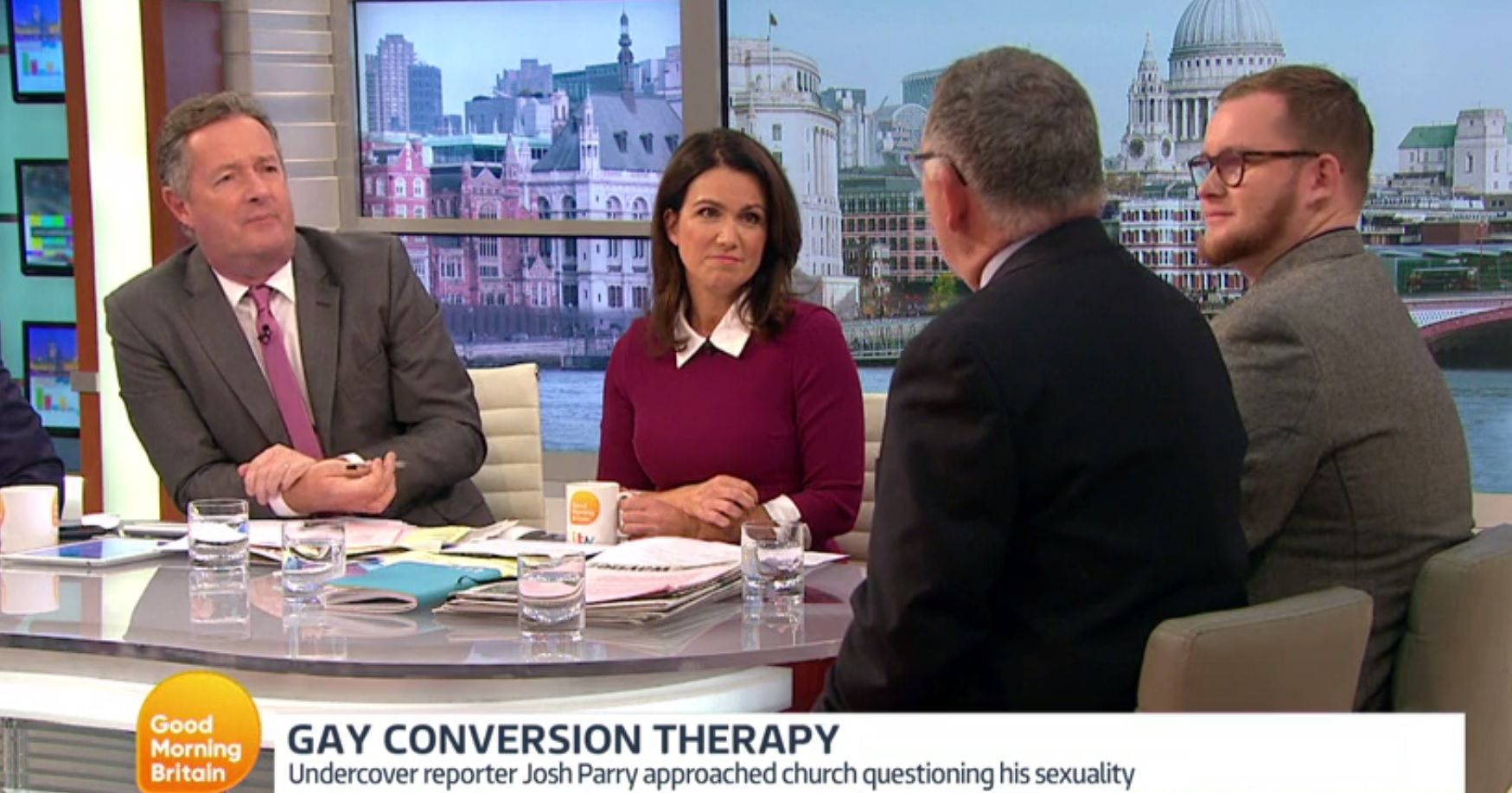 The day has only started and we already have a contender for Tuesday's most fiery television clash.
In one corner, Piers Morgan, the livewire former CNN talk show host-turned-the U.K.'s answer to Matt Lauer. And in the other, a formerly gay doctor who claims he can 'cure' homosexuality with conversion therapy.
The verbal smackdown took place Tuesday morning on the U.K.'s Good Morning Britain, where host Morgan challenged therapist Mike Davidson's assertion that people are not born gay and in "some cases" homosexuality "is reversible."
Davidson said he successfully reversed his own homosexuality and has been married to a woman for 35 years and has two children. He has previously said he was cured of his sexual urges toward men through prayer, counseling and conversion therapy.
He now offers similar services to gay people seeking to reverse what he deems "aberrant" behavior—homosexuality—which he believes is born out of trauma.
Davidson's argument did not go down well with Morgan, 52, on Tuesday's episode of the ITV program, which the former America's Got Talent judge co-hosts with Susanna Reid.
"Do you think it's a sin, being gay?" Morgan asked the interviewee.
"For Christian people, who are Orthodox in their faith, yes. For me, yes," Davidson responded.
"I believe people are not born gay. They come into homosexual feelings and in some cases it is reversible for people who want to make that the trajectory of their lives," he continued.
Davidson reasoned there was a need for his conversion therapy because "clearly there's a population group who feel they are not comfortable with homosexual expression and they want out of it."
An increasingly agitated Morgan responded, "Do you know what we call these people?" referring to therapists who offer conversion counseling. "We call them horrible little bigots in the modern world."
"Just bigoted people who talk complete clap-trap and are, in my view, are a malevolent and dangerous part of our society. What's the matter with you?"
Morgan challenged his guest's belief that people are not born gay. Davidson responded, "Where's your evidence?"
" My evidence? Where's my evidence that you were born straight?" Morgan bit back. "Prove to me that you're straight."
The heated segment concluded with Morgan telling Davidson to "shut up" and branding him a "bigot."
Just your typical breakfast-time chatter.