Watch: Giant Great White Shark Caught Swimming Laps Around Fishing Boat in Florida
A great white shark was caught circling a boat off the east coast of Florida while a man and his friends were fishing. The 33-year-old posted a video of the shark doing a few laps around the 23-foot boat on Saturday.
Kyle Morningstar was reportedly pulling up the anchor of his boat off Ponce Inlet around 2:30 p.m. when he spotted the giant great white shark swimming nearby.
"It did two to three laps around my boat," Morningstar told Fox News. "It was well over half the length of my boat…we guess it was around a 12- to 15-foot shark."
Morningstar said that he has never encountered a great white shark other than seeing them on Shark Week. He told Fox News the shark was "massive" and made his fishing boat look small in comparison.
"I looked down a saw a gray thing coming up as two or three remora fish swam towards it," he said.
Morningstar then grabbed his phone and starting filming.
"Holy f***ing s**t. Oh my f***ing God, bro," someone can be heard saying in Morningstar's video. It was later posted on Instagram, where it garnered over 460 likes and more than 130 comments as of Tuesday morning.
Great white sharks are not an uncommon sight around Florida, particularly during the winter months. Gregory Skomal, a scientist at the Massachusetts Division of Marine Fisheries, told Newsweek that many sharks leave Cape Cod and head down to the southeastern U.S. and the Gulf of Mexico for warmer waters during the winter.
Skomal said it was "not unusual" to spot great white sharks off of Florida, adding that recent cold snaps have driven sharks further south.
"If we continue to have a cold spring, it could delay sharks coming back up to the Cape," Skomal said.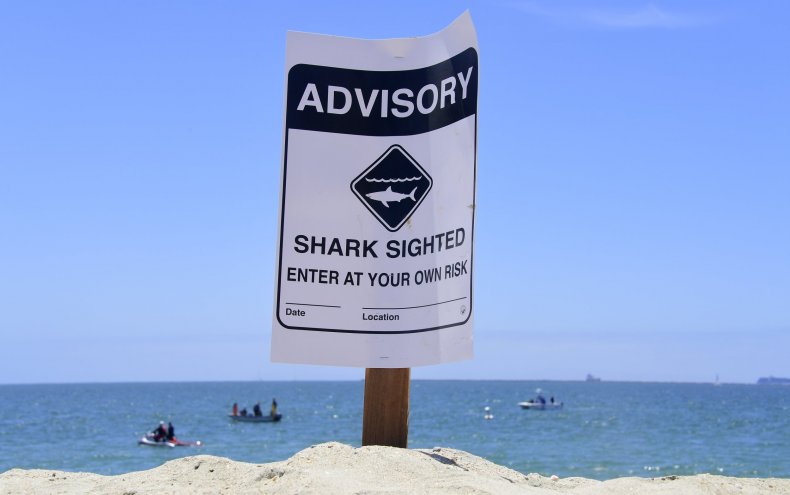 In January, at least two great white sharks were tracked off the coast of Florida. The Miami Herald reported that a 12-foot 5-inch, 1,668-pound female great white named Miss Costa was pinged off of Tampa on January 2.
A day earlier, another great white stark named Savannah was also tracked off the coast of the Sunshine State. Savannah, an 8-foot 6-inch great white, was pinged just south of Canaveral National Seashore on New Year's Day.