Watch: Giant Green New Year's Eve Meteor Shoots Over UK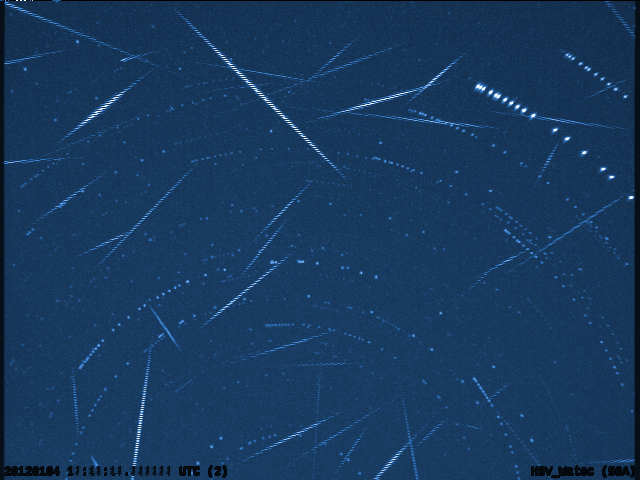 Skywatchers in the United Kingdom saw more than fireworks last night. A bright green flash soared overhead, looking to some like a UFO.
However, according to the International Meteor Organization (IMO), the sight was actually a meteor.
More than 400 people documented the event to the IMO, some with footage from cameras and dashcams. More posted anecdotes and videos to Facebook, Instagram and Twitter.
The meteor appeared as a surprisingly bright and green streak across the sky, breaking into two smaller pieces and then burning up completely before reaching earth.
This giant, solo meteor appeared during the early days of the Quadrantids, the current active meteor shower, according to the IMO. Astronomers expect the Quadrantid meteor shower to peak on January 3, but run from December 22 to January 17.
The Quadrantid meteor shower will be particularly hard to see this year as its peak nearly coincides with the brightest supermoon of 2018, which is expected to obscure the view. The Quadrantid meteor shower is known for its short, but intense peaks.
The first documentation of the Quadrantid meteor shower comes from Italy in 1825. The phenomenon was named for the "Quadrans Muralis" constellation, which is now considered obsolete.
Earlier in December, another strange sight in the sky had viewers wondering if they had just witnessed the beginning of an alien invasion. Southern California residents witnessed a bright light surrounded by a mysterious, cloudy halo, and some also suspected it was a UFO. In this case, however, it turned out to be SpaceX's Falcon 9 rocket launch, blasting off from Santa Barbara and clearly visible over the West Coast sunset. One family appeared so taken by the sight, they apparently caused a three-car collision.
Look to the sky on January 3 for the peak of this meteor shower that has already started off spectacularly. Unless you happen to be driving: Then keep your eyes on the road.