Watch Giuliani Get Booed on His Birthday by Entire Yankee Stadium
President Donald Trump's recently appointed lawyer Rudy Giuliani received less-than-warm wishes on his birthday, getting booed by a packed Yankee Stadium on Memorial Day.
The former New York mayor found people at his old stomping ground weren't that happy to see him as he celebrated his 74th birthday watching baseball.
As the PA system announced Giuliani was in the stadium, marking his birthday by watching the New York Yankees play the Houston Astros, the crowd responded by loudly booing the lawyer, Mediaite reported.
It is not the first time in recent weeks that Giuliani has been met with hostility. He also found himself the subject of taunts as he visited a New York hotel where Trump was holding a fundraiser.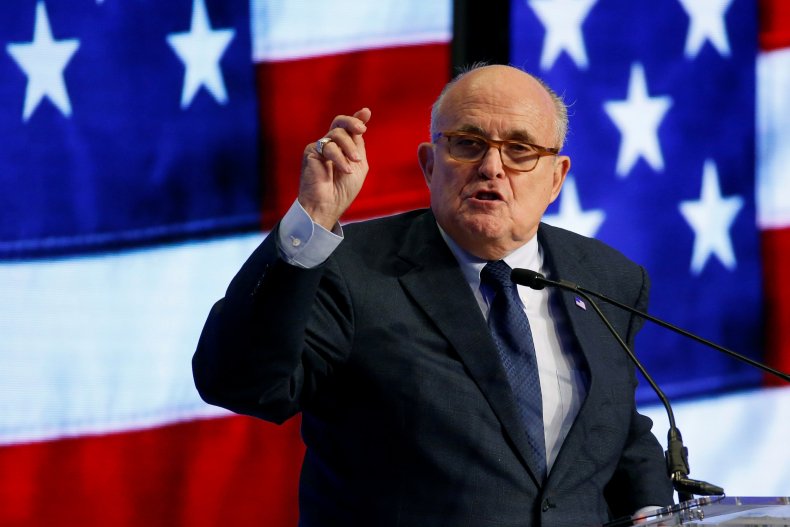 Crowds shouted "F**k you" as the former mayor entered the building, but, despite the angry onlookers, he blew kisses and appeared unfazed by the aggression of the pack.
The lawyer's sad birthday chant came following a slew of media appearances discussing the ongoing Russia probe, with Giuliani on Sunday dismissing the idea that President Trump would fire people in order to end the investigation.
Speaking in an interview with Fox News Sunday, the lawyer said, "The president's not going to fire them because that would be playing into the hands of playing the victim, Watergate."
"They're the Watergate. They're the people who have committed the crimes," he added.
Giuliani also slammed the ongoing probe as illegitimate following the revelation that the FBI used an anonymous informant to gather information on the Trump campaign, approaching several of Trump's aides during the presidential campaign, The Washington Post reported.
Indeed, Giuliani said, "We sure as heck are not going to testify unless this is all straightened out, unless we learn the basis of that Russian investigation."
"We're more convinced, as we see it, that this is a rigged investigation. Now we have this whole new 'Spygate' thing thrown on top of already legitimate questions," he added.
The lawyer also suggested on Sunday that "Spygate" was a PR tactic that was being used against Special Counsel Robert Mueller, commenting on CNN's State of the Union that discussion of the topic was swaying public opinion.
"Of course, we have to do it to defend the president," Giuliani said. "It is for public opinion because eventually the decision here is going to be impeach or not impeach. Members of Congress, Democrats and Republicans, are going to be informed a lot by their constituents. And so our jury—and it should be—is the American people."
Updated | This story has been expanded to include additional information about Rudy Giuliani.