Watch the Golden Globes With This Bingo Game and a Drink (or Several)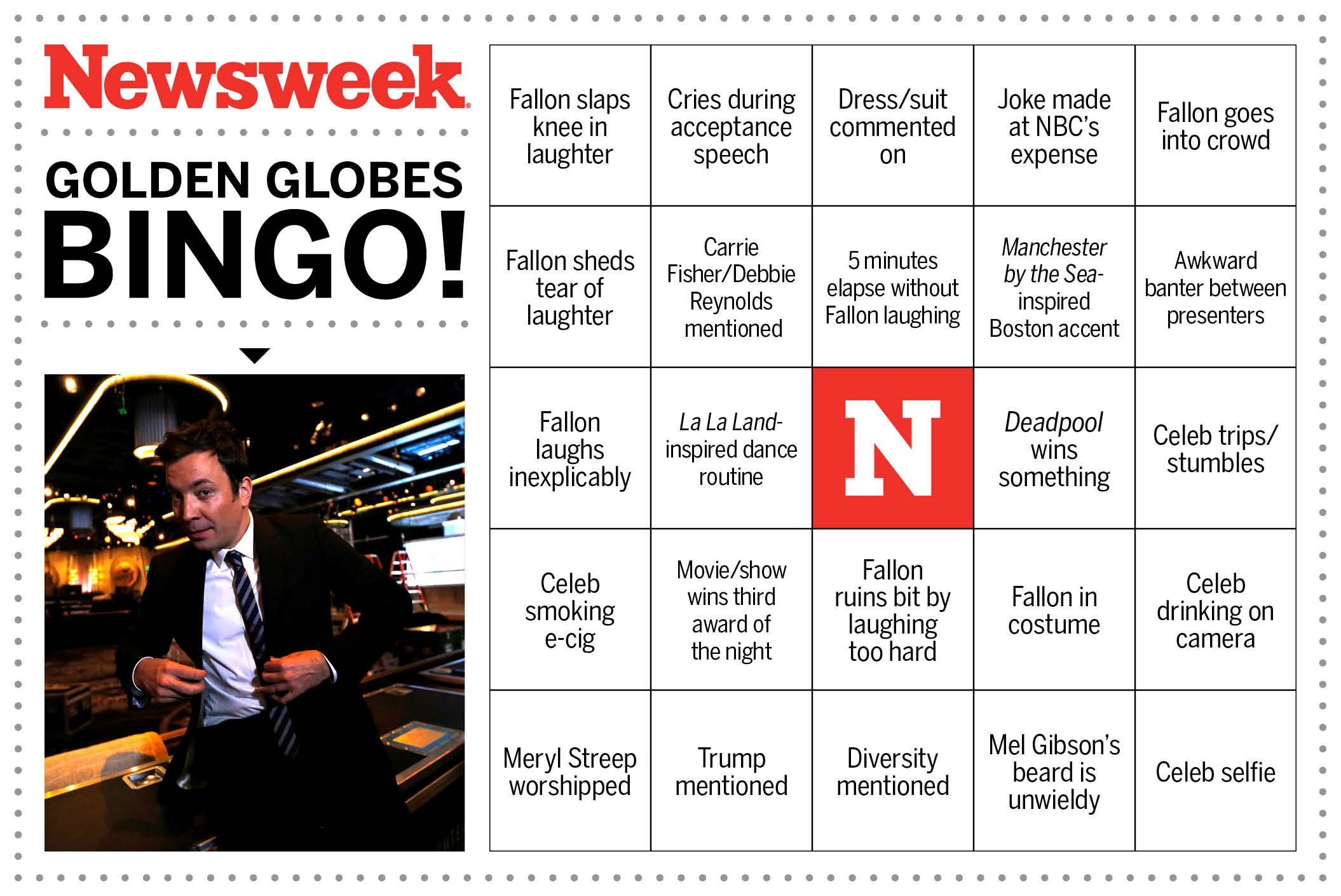 The long, exhausting award show season of 2017 begins this weekend with the Golden Globes, which will air on NBC on Sunday evening (7 p.m. ET/4 p.m. PT) with Jimmy Fallon as host.
The Globes are known for the copious amounts of alcohol involved. Last year, Ricky Gervais hosted with a glass of beer at his side. At the 2014 ceremony, Emma Thompson went onstage to present an award with her Louboutins in one hand and a drink in the other. When it came time to announce the winner for best screenplay, she chucked the shoes over her shoulder and traded her martini glass for the fateful envelope.
There's really no reason viewers shouldn't have their own fun while watching from home. Turn the ceremony into a bingo game, with or without a drink:
Welcome to Golden Globes Bingo by Newsweek on Scribd