Watch "The Good Fight" and Six Other Movies and Shows This Weekend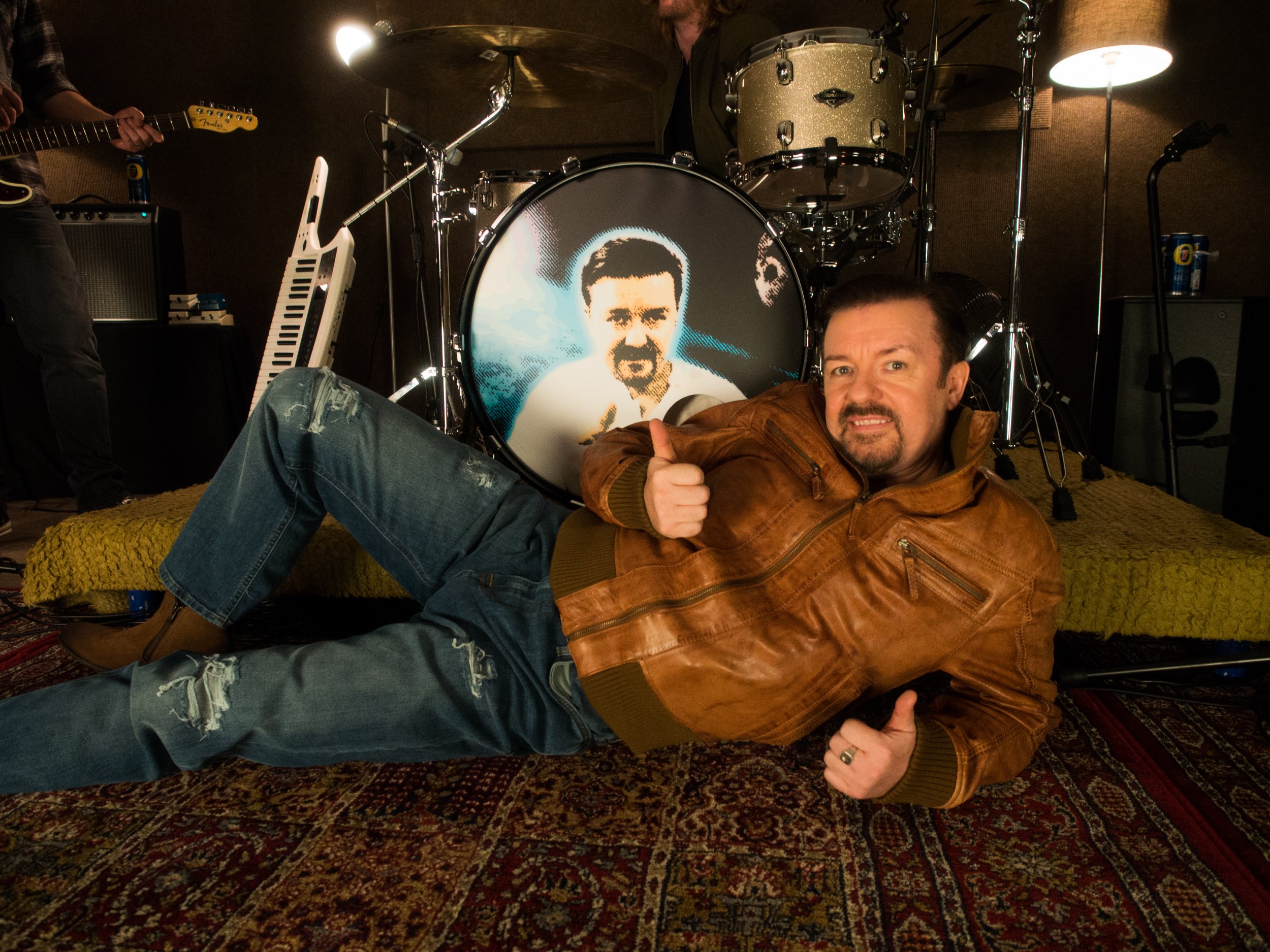 A three-day weekend means 24 extra hours to devote to family, friends, errands—and television. Get nostalgic with The Golden Girls, celebrate the return of old characters in new titles—such as Diane Lockhart in The Good Fight and David Brent in Life on the Road—or immerse yourself in a postwar fashion house in Paris with the new series The Collection.
Related: Everything we know about the 1,000+ hours of original shows and movies coming to Netflix in 2017
Here are some suggestions for weekend streaming:
The Good Fight (CBS All Access, February 19)
Christine Baranski is back as Diane Lockhart in this spin-off of The Good Wife, which had its series finale last May after seven seasons. The Good Fight picks up a year later, with Diane about to retire and her goddaughter, Maia Rindell, starting her career as a young lawyer. The pilot will air on CBSthis Sunday and the first two episodes drop on CBS All Access the same day. Subsequent episodes will appear online only on Sundays.
Chef's Table: Season 3 (Netflix, February 17)
In previous seasons, Chef's Table whisked viewers to Australia, Buenos Aires, Bangkok, Mexico City, Italy, France and all over the United States to meet chefs and learn about the food they create. The third season, out Friday, focuses on six chefs: Jeong Kwan (South Korea), Tim Raue (Germany), Ivan Orkin (New York), Vladimir Mukhin (Russia), Nancy Silverton (California) and Virgilio Martínez (Peru).
The Mindy Project: Season 5B Premiere (Hulu, February 14)
The Mindy Project has resumed its fifth season after a three-month hiatus. The first new episode, released on Valentine's Day, had Mindy repeating the same day over and over again in a conceit inspired by Groundhog Day.
The Golden Girls (Hulu, February 13)
For those whose version of a fantastic President's Day weekend is to be transported back to the years 1985 through 1992 to watch The Golden Girls in its entirety, Hulu has recently provided the means. The streaming service has added all seven seasons—that's 180 episodes—of the sitcom starring Bea Arthur, Betty White, Rue McClanahan and Estelle Getty. White, the only member of that quartet still alive, celebrated her 95th birthday in January.
The Collection (Amazon, February 10)
"I've been asked to restore France's faded glory. The world thinks Paris is finished and the richest man in France wants me to change that opinion." So says Paul Sabine (Richard Coyle) in the trailer for Amazon's newest original series. It's 1947 and the city and country are still recovering from the Nazi occupation and the war. Sabine runs a fashion house and his brother, Clyde (Tom Riley), designs. The show promises sibling and staff rivalries, plenty of secrets, romance and at least one death.
David Brent: Life on the Road (Netflix, February 10)
Ricky Gervais steps back into the character of David Brent, protagonist of the original British version of The Office. More than a decade has passed since viewers last saw Brent, and the film follows him on the road as both traveling salesman and unsuccessful musician financing his own tour. "He was 39 before and now he's 55, and he still wants to be a pop star, because he's been sold that lie," Gervais told Newsweek in an interview last year. "He spends his hard-earned cash trying to live this dream, 'cause everyone thinks they can be famous nowadays. And it's tragic. But it's very funny."
24: Legacy (Hulu, February 6)
"The clock ticks again," FOX says of the new series 24: Legacy, which it describes as "the next evolution of the Emmy Award–winning 24." Each episode once again represents one hour in real time; the full season covers one day. This time around, Corey Hawkins stars as Eric Carter, a former U.S. Army Ranger whose team is being targeted by the followers of a terrorist leader they killed. Kiefer Sutherland, who played protagonist Jack Bauer in the original series, is a producer.