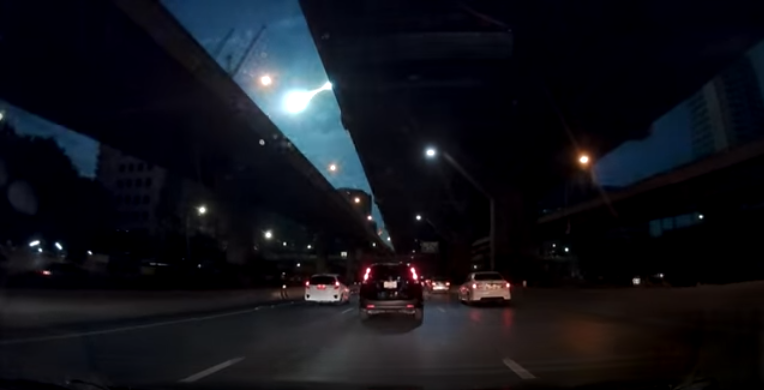 Video has emerged of Bangkok's night sky turning green as a meteor shoots by on Monday night.
The Astronomical Society of Thailand confirmed that the meteor is also a "fireball"—another term for a very bright meteor—according to a post on the organization's Facebook page. The society said that the chemical composition of the meteor turned it green.
In the videos, which were captured on dashboard cameras, the meteor flashes by in a few seconds, trailed by light.
Monday's meteor was spotted in a number of Thai provinces, including Bangkok, Chonburi and Nakhon Pathom, The Bangkok Post reports. Another fireball shot across Thailand in September, although that occurred during the daytime.