Who is Ayrton Little? Harvard University Acceptance Video Makes 16-Year-Old Go Viral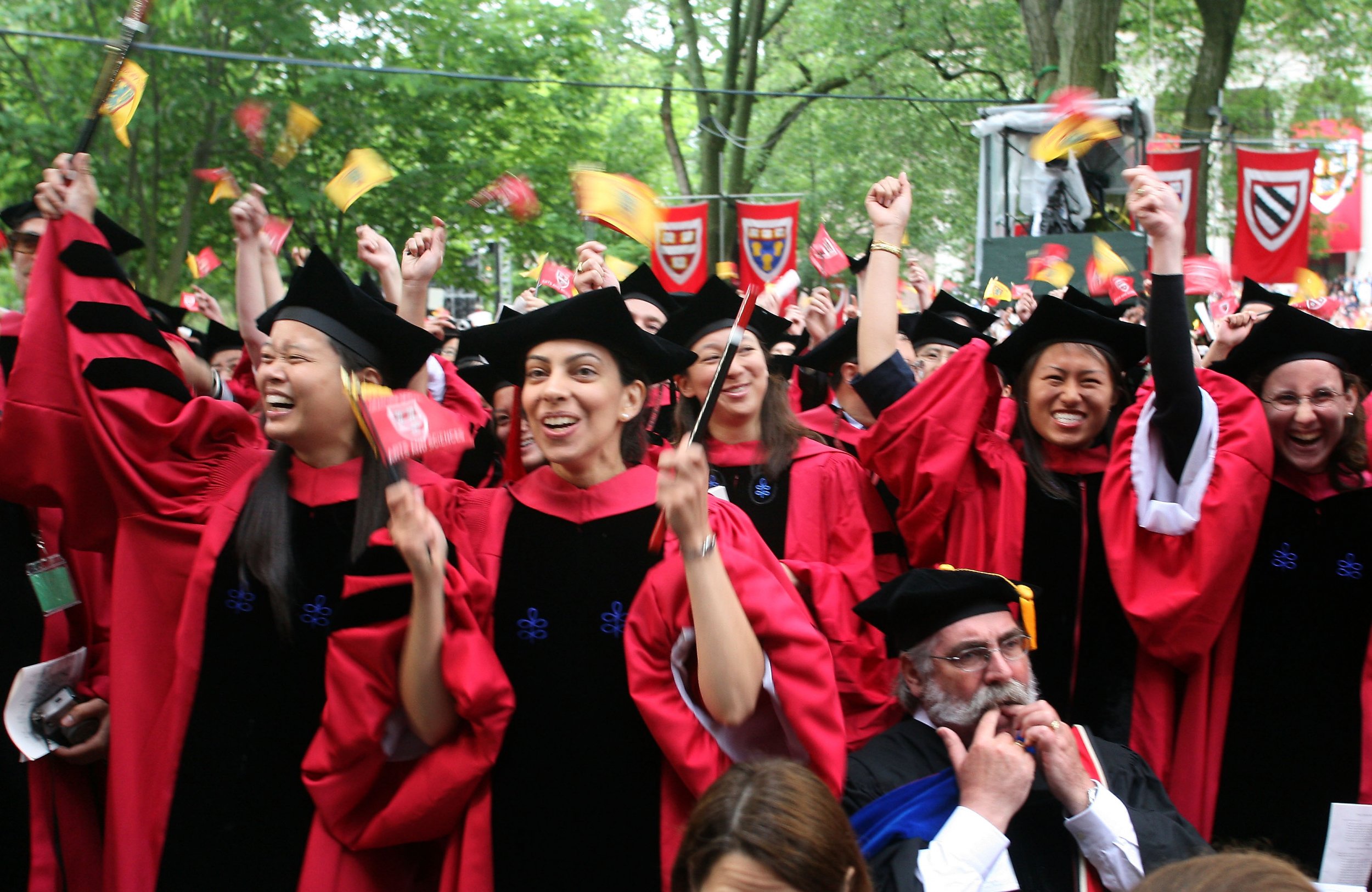 The internet was celebrating 16-year-old Ayrton Little this week after the Louisiana high schooler posted a heartwarming video of himself getting accepted into Harvard University—and then went viral.
Ayrton tweeted a clip of himself, decked in Harvard apparel, quietly checking his admission status on a computer in a room full of friends on Tuesday. The video captures the instant he realizes he's made it in. He leaps up and the crowd goes wild, screaming, hugging and chanting.
"When I realized my dream was a reality, it kind of rocked my world," Ayrton, who skipped a grade, later told NBC News.
Those good vibes caught on: By Friday, the video had been viewed 6.8 million times, gotten 174,000 retweets and racked up 519,000 likes.
It also caught the attention of several high-profile figures on social media. Senator John Kennedy, comedian Tehran Von Ghasri and actress Tichina Arnold all tweeted their congratulations back at Ayrton. Even basketball player Jeremy Lin—himself a Harvard graduate—chimed in, writing, "This is legit!! Congrats Ayrton...awesome story of someone chasing their dreams, pursuing education and turning a blindeye to the haters! #GoCrimson."
Assuming Ayrton applied for early admission, he was one of 964 people who got accepted to Harvard this week, according to a news release. About 6,600 students submitted applications through the school's non-binding early action program, meaning Ayrton is part of the roughly 14 percent of Harvard hopefuls admitted to join the Class of 2022.
Harvard's overall acceptance rate last year was about 5 percent, according to the Crimson.
Ayrton, who wants to study applied mathematics and computer science at Harvard, told WBUR that filming college acceptances is a tradition at his school, TM Landry College Preparatory. That's probably made easier by the fact that the graduating class only has 16 people—a number that includes his brother, Alex, who stars in a clip of his own about his Stanford University admission.
"People really love the amount of support and how crazy everyone went," Alex told WBUR. "It wasn't just Ayrton's accomplishment or my accomplishment. It was like the whole school's accomplishment."
The Little brothers are part of a growing trend among the nation's roughly 3.6 million students expected to graduate this year. Reaction videos of teenagers discovering their acceptances flood social media every spring, and colleges are stepping up their game, too. In 2016, Wheaton College's admissions dean personally drove around to houses to hand-deliver acceptance letters. And earlier this year, the University of Wisconsin-Green Bay sent Snapchat messages to its new freshmen.