Watch: Helen Mirren Claims #OscarsSoWhite Debate is 'Unfair' to the Academy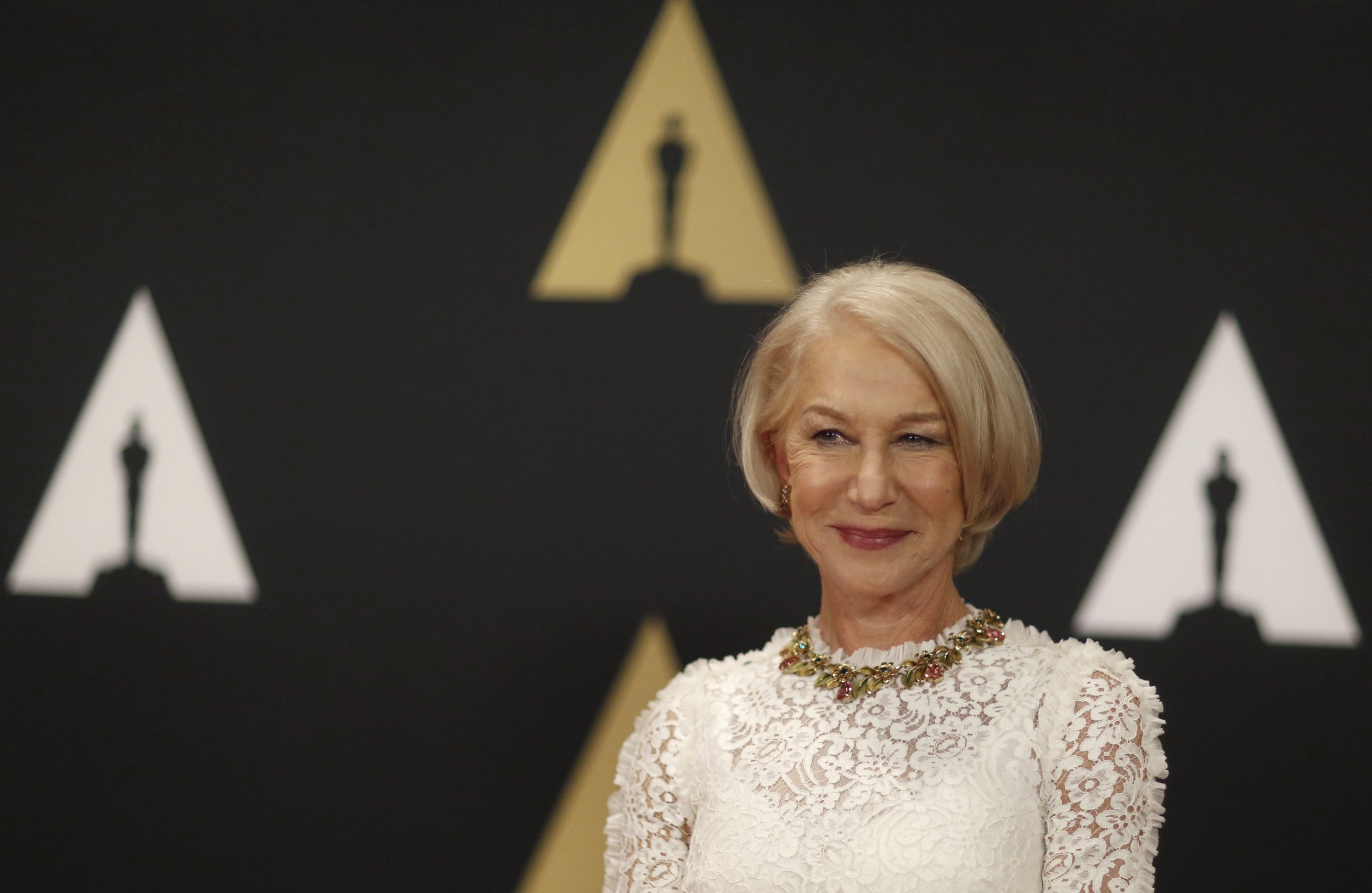 Oscar winner Helen Mirren believes the Academy of Motion Picture Arts and Sciences is facing "unfair" criticism over claims the organization is racially exclusive.
Since it was announced in January that—for the second year in a row—there is not one black actor nominated for an Academy award, the #OscarsSoWhite campaign has resurfaced as the rally call for those demanding that the organization adopt a more diverse perspective.
Asked about her thoughts on the controversy, Mirren appeared to take responsibility away from the Academy, instead placing the blame on the process by which movies are made.
"I think it's unfair to attack the Academy, it just so happens this year it went that way," she said, before adding, "The issue we need to be looking at is what happens before the film gets to the Oscars, and what kind of films are made."
The Academy's failure to recognize Idris Elba for his role in the Netflix drama Beast of No Nation has been been presented by many as an example of the difficulties black actors face in Hollywood.
Mirren agreed that Elba's performance "absolutely" deserved a nomination, but pointed to the film's subject matter as a potential stumbling block, noting that "not enough people saw or wanted to see a film about child soldiers."
The Academy Awards will take place in Hollywood, California on February 28.