Watch: Helen Mirren in Improbable Rap Battle With James Corden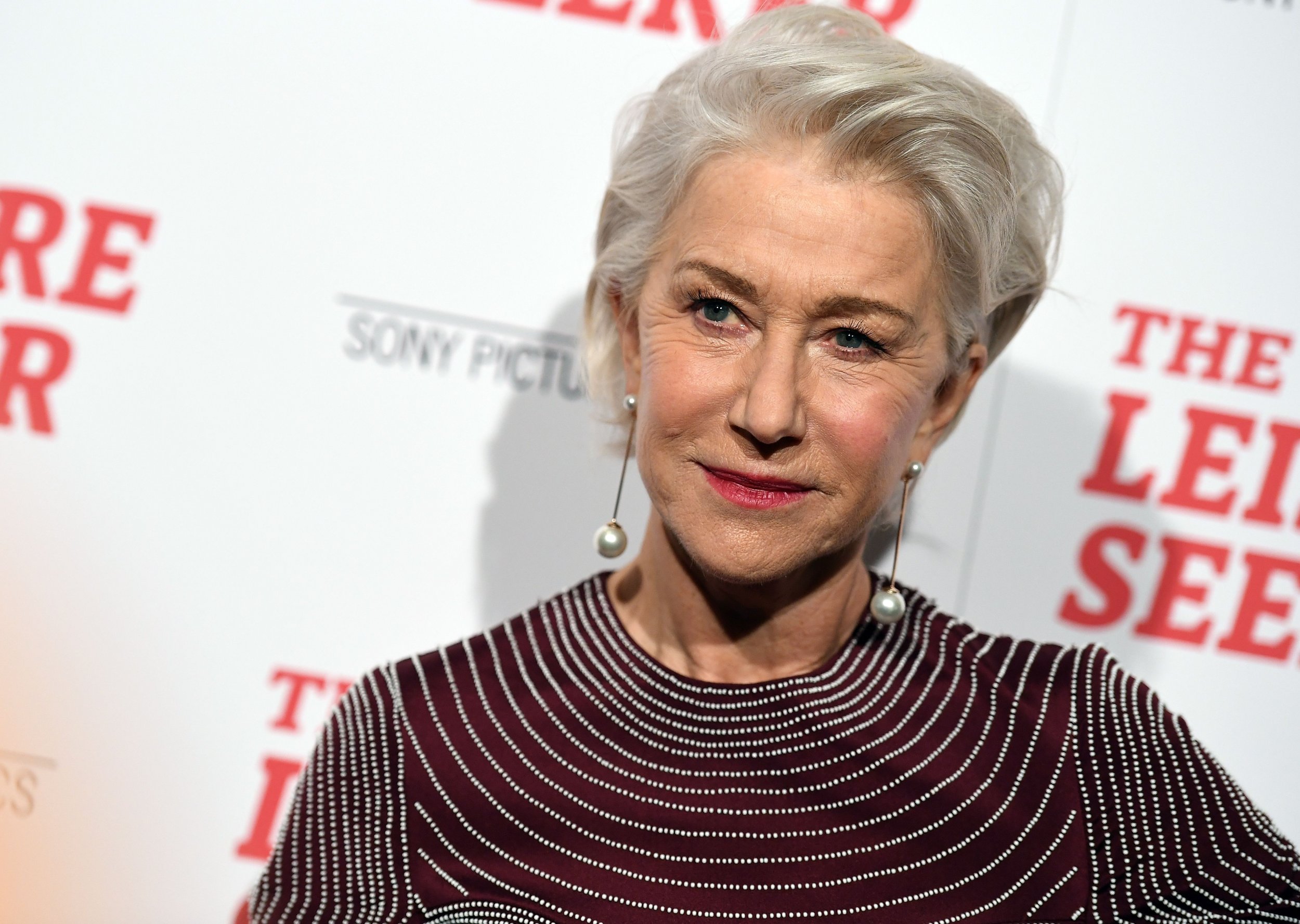 Think of Dame Helen Mirren and battle rapper probably isn't the first thing that comes to mind. On the other hand, what can't this Oscar-winning actress do?
On Tuesday, while appearing on The Late Late Show with James Corden, the silver-haired 72-year-old participated in Corden's "Drop the Mic" segment. It was a nearly flawless performance, beginning with the introduction.
As the formidable, and always game, Mirren strolled to center stage, decked out in a red robe and crown (in addition to ruling stage and screen, the actress has played Queen Elizabeth II twice), band leader Reggie Watts yelled, "She's a dame who doesn't give a damn."
Corden was up first. Zingers included, "Back home she's considered the actress you have to fear. We're in America now, Meryl Streep lives here...You dated Liam Neeson back in 1982, he left you real quick, he wasn't taken with you...Helen's so beloved she's in her own class, she played the queen but now she's a royal pain in my ass."
The unflappable Mirren quickly turned Corden's insult on its head, pointedly referencing the host's weight: "I'm the one you should fear wherever I go, if I'm a pain in your ass that leaves a lot of room to grow." The sexy septuagenarian finished with, "He's obsessed with my exes, sorry James I'm not single. But you know I taught your little mister to tingle."
Corden, his mouth agape, quickly responded, and Mirren came back even harder: "Poor James Corden will never be satisfied until you find a way to get attention deep fried."
Corden's final round claimed he had defeated a queen and needed a crown. To which Mirren responded, "Compare me to Meryl, Judi, Maggie but why? They're not my competition, they're my ride or die. See: women are a force to reckoned with and I reckon I wrecked you, you've been to hell and back, bitch."
For the crowd it was obvious: Mirren took the crown. Bam.