Homeless Woman Throws Hot Cup of Coffee at California Donut Shop Owner's Face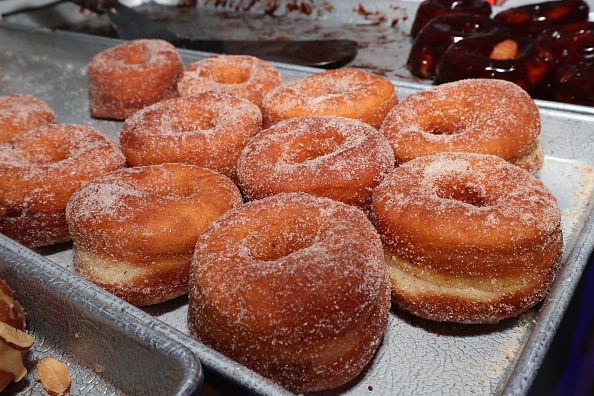 A homeless woman was arrested for allegedly throwing a hot cup of coffee at a doughnut shop owner.
The incident occurred at a Spudnuts Donuts in Canoga Park, California. Doughnut shop owner Cindy Seam-Kao told KCAL 9 that the woman was scaring another customer's child.
"Just being loud. Wailing. Scaring the little girl. And that's what concerned me," Seam-Kao told the news station.
Seam-Kao told the woman, who was homeless, to either quiet down or leave the shop in an effort to calm down the customer's daughter. Instead of calming down, the woman cursed at her and threw a hot cup of coffee right in her face.
"I actually asked her to quiet down because she was scaring the girl, or leave," Cindy told ABC 13. "And she said 'F you' and just threw the coffee at me."
Surveillance video of the incident was obtained by ABC 13 news. In the video, Seam-Kao can be seen approaching the woman, who is wearing a black hooded sweatshirt with her back turned to the camera. A few seconds later, the woman throws the hot coffee onto Seam-Kao's face. Seam-Kao then hits the woman, but the unidentified woman kicks her. The remainder of the video shows employees asking the woman to leave the store.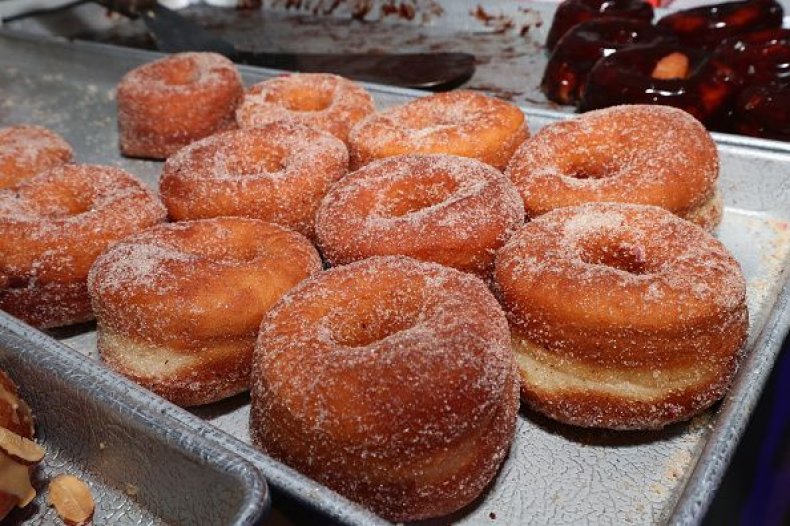 Seam-Kao told ABC 13 that the woman has been in the doughnut shop many times but this was the first time the woman had ever become violent.
"She's definitely homeless and mentally ill," Seam-Kao told the news station. "So we've had her in here several times, but she's just yelled or she'll curse at somebody, but she's never been this violent."
The woman, who has been identified as 51-year-old Stacey Rosen, was arrested by the Los Angeles Police Department on Sunday and put on a three-day psychiatric hold, FOX 11 reported. Newsweek has reached out to the LAPD for further information on the incident but did not hear back in time for publication.
Seam-Kao told ABC 13 that she and her employees at the doughnut shop believe homeless customers should be treated equally but says she will be more cautious on who she allows into her store.
"This is kind of a hard situation to deal with when you feel compassion for people and it kind of backfires," Seam-Kao told the news station.
In October, a Facebook video went viral after a Dunkin Donuts employee dumped a bucket of water on a homeless man. The incident occurred at a Dunkin Donuts in Syracuse, New York, and the employee, who was identified as Shakeen Robbins, was fired. Robbins told Syracuse.com that he was wrong for his actions.
"It was wrong, completely. I felt wrong as soon as I did it," Robbins told the publication. "I want to apologize to him."