If You Watch Hours of Netflix You Could Get Sent on a $4k Lake Vacation
Calling all TV lovers, if you watch hours of Netflix content, a company will send you on a luxurious lake vacation anywhere in the world.
Leinenkugel's, which sells beers and shandies, has launched its "Docs for Docks" campaign this summer.
The company is looking to send 10 people who spent hours and hours in front of the TV in 2020 on a dreamy vacation, to reacquaint them with the great outdoors.
Explaining more about the initiative, Leinenkugel's said: "In the past year, online streaming traffic hit an all-time high, documentaries are now popular small talk fodder, and the dreaded 'are you still watching' screen has become an all-too-familiar sight.
"With the start of summer knocking at our doors, Leinenkugel's is encouraging people to swap their docs for docks—a simple trade of screen time for time by the lake this summer for a chance to win a dockside retreat with Leinenkugel swag or funds for a six-pack of Leinenkugel's summer shandy."
Each of the 10 lucky winners will receive a $4,000 stipend on a lakeside getaway, complete with booze and swag.
"Travelers will not only get a travel stipend but they will get enough ice-cold beer to stock the fridge, Leinenkugel's canoolers and lake merch to complete their #lakelife experience," the company added.
It confirmed to Newsweek the winners can bring as many—or as few—people as they like, and can book a lakeside retreat anywhere in the world, on any platform.
The money can go to all aspects of the trip, including, air fare, gas mileage and train tickets.
There are four categories, under which to submit your 2020 TV addiction: Premiere, which equates to up to 10 hours watched, Season Two, which covers between 11 and 20 hours, Marathon, between 21 and 40 hours, and finally the Finale, which is more than 41 hours sat in front of the box.
If you're not one of the lucky chosen ones then fear not, as there are also 500 runner-up prizes up for grabs of a pack of Leinenkugel's.
Applications are open until June 23, and the winners should be announced soon after.
Anyone over the age of 21 in the 50 U.S. states can apply, which you do by clicking here.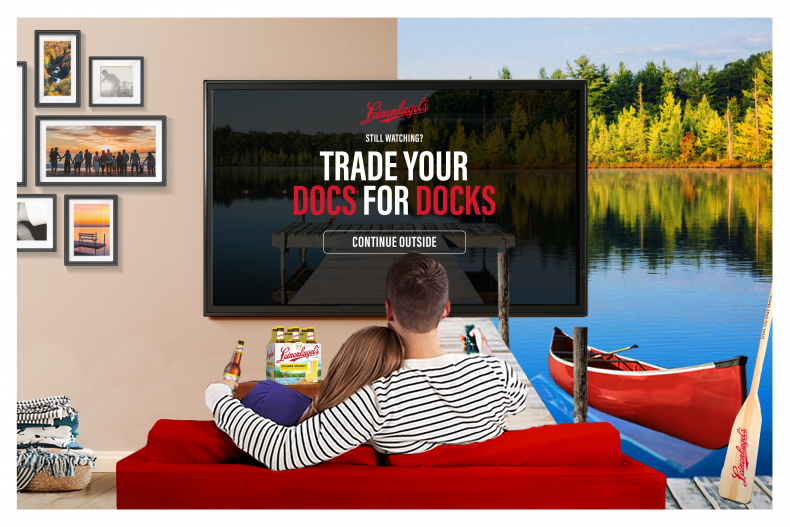 Recently we announced barbecue novices can receive a $10,000 prize to level up their grill skills.
Foil company Reynolds Wrap is looking to pay someone to learn how to barbecue like a pro, as they hunt for their new "Reynolds Rookie Griller."
The opportunity includes a one-on-one virtual grilling class with Steven Raichlen and there is a $10,000 stipend to "take their grilling skills (and tools) to the next level."
Applications are open until June 18, and to apply you'll need to send a photo of your biggest "#grillfail"—along with the story behind it—and why you deserve to be crowned Reynolds' Rookie Griller. Entries will be judged on "passion," "creativity" and "uniqueness."
If you're a novice, fear not, as Reynolds said: "Never grilled in your life and don't have the photo proof yet? Send us a picture of your most grill-timidated pose!" They added tongs are an optional prop.
You need to be over 18 and live in the U.S., to enter, here.