Watch: Houses Washed Away in Norway Floods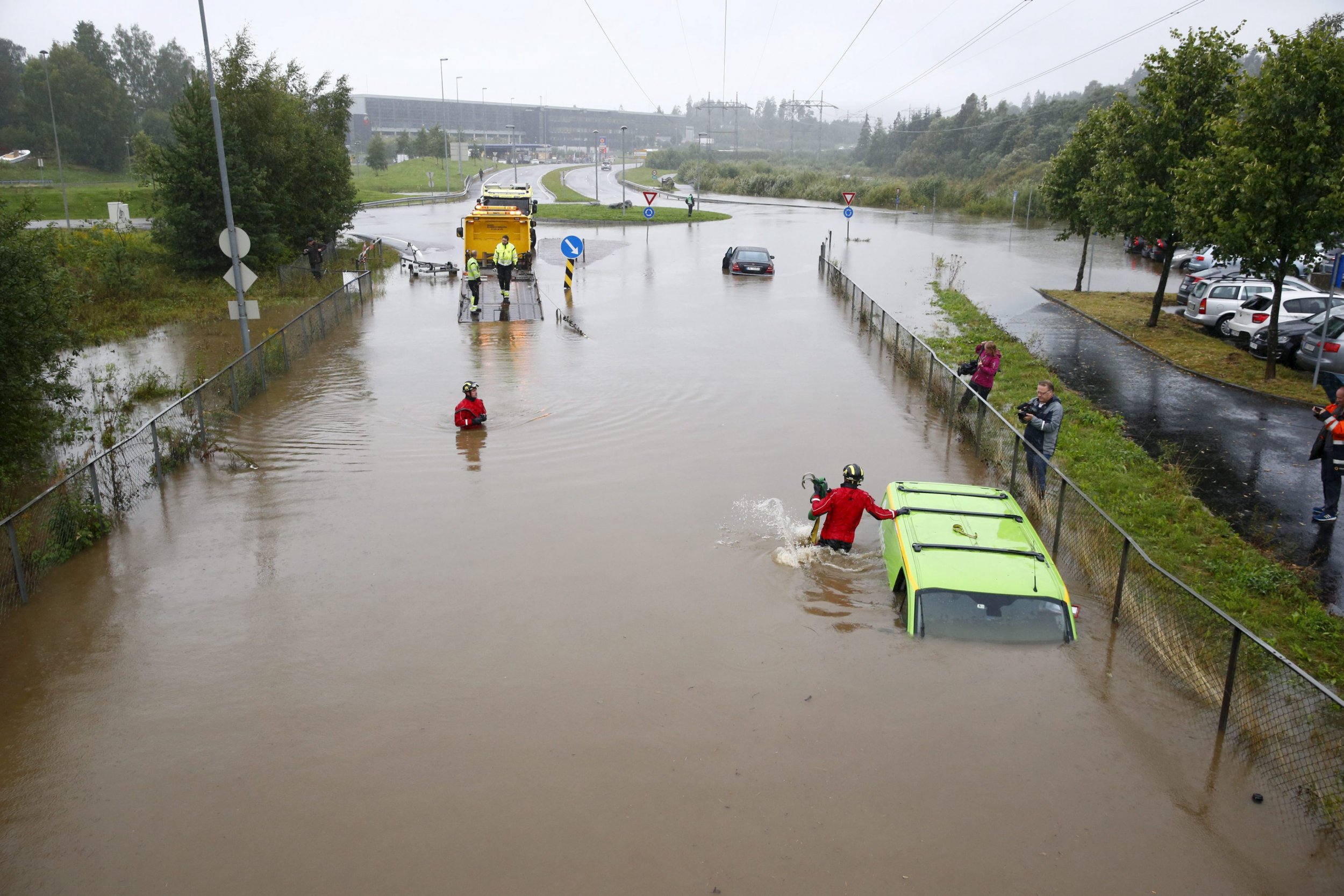 Video footage of a house being washed away in Rogaland county in western Norway shows the scale of the destruction caused by the record levels of flooding Norway has experienced over the past two days.
Storm Synne landed in Norway on Saturday and has hit the southern and western parts of the country hardest, with some places getting 170mm (17cm) in two days.
Online news site The Local reports the weather has been most severe in Bjerkreim Municipality, an area in the western county of Rogaland. The floods also left Vikesa, in the centre of Bjerkreim, underwater.
"The high water levels have knocked out power and reduced mobile coverage," said municipal official Reidar Johnsen. "When the roads have to be closed it becomes very difficult to come out with a mobile power supply."
On Sunday the town of Eigersund, also in Rogaland, suffered its highest ever levels of rainfall. Over a hundred homes in the areas were evacuated. In the video, the mayor of the southwestern municipality Odd Stangeland tells local media that citizens are dealing with "200-year-old floods," a reference to the fact that current rainfall levels are the highest since 1897.
"A lot can still happen. We're closing a bridge right behind us here," he said."We're not sure it can hold the water."
Flood danger warnings in Rogaland and its border county Vest-Agder have been put up to red, the highest of four levels, by the Norwegian Water Resources and Energy Directorate, according to The Local.
The whole of southern Scandinavia has been hit by extreme weather recently. The Associated Press reports that on the weekend of November 28 Sweden and Denmark experienced 80mph winds that destroyed buildings and toppled trees.