Watch: The Human-Shaped Robot Smartphone That Dances, Texts and Talks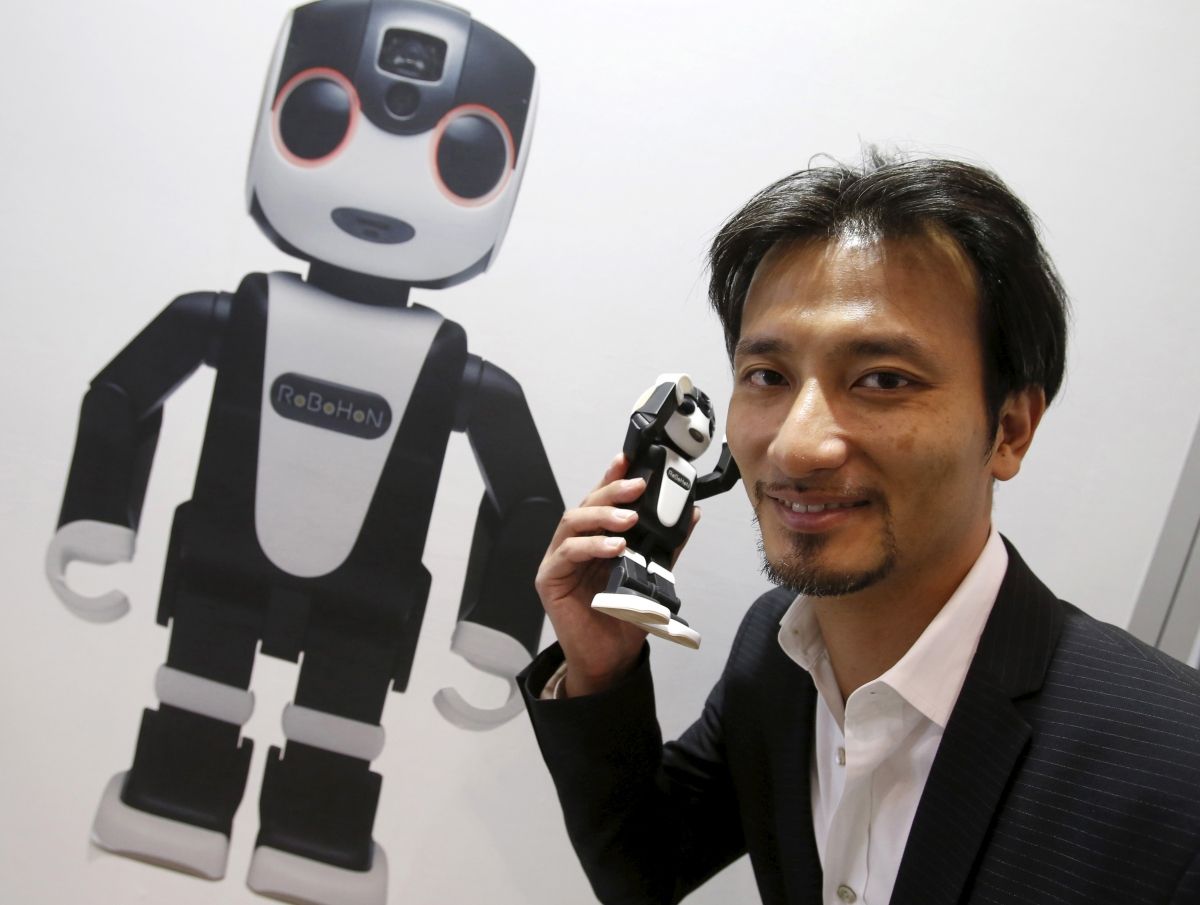 Many people are tied to their smartphones, so much so that some researchers have warned the devices may be jeopardizing how we form human relationships. Now, Japanese electronics manufacturer Sharp is creating a human-shaped device which can double as your smartphone and your friend.
The robot, called RoBoHoN, a combination of the Japanese words for 'robot' and 'smartphone,' was showcased by Sharp on Tuesday at the electronics trade show CEATEC in the city of Chiba, about 25 miles outside Tokyo, The Japan Times reported.
Sharp is marketing the device as a "heart moving phone" and the promotional video shows RoBoHoN dancing at a crowded party, going climbing with one owner, and hailing a taxi for another.
The device is a collaboration between Sharp and Japanese engineer Tomotaka Takahashi, who also created Kirobo, the world's first talking robot that was sent to the International Space Station in August 2013 in an unmanned rocket, the BBC reported.
RoBoHoN stands 7.7 inches tall and weighs around 13.8 pounds. It has facial recognition technology, enabling it to recognize its owner, and a projector to project photo slideshows and videos onto walls. The humanoid robot also has 3G, WiFi and LTE connectivity, meaning the user can pick up emails and instant messages easily and reply by typing or dictation.
The robot has a 2-inch touch screen on its back for reading emails and texts and automatically answers calls in speaker mode, moving and gesturing as it conveys the caller's voice. However, if you pick it up, the robot will begin to speak in a lower, telephone-friendly voice.
Sharp has yet to determine a price or release date for the robot, though tech news site PC World reported it will go on sale in Japan in the first half of 2016.