Watch Hurricane Irma as It Slams Into Cuba Heading for Florida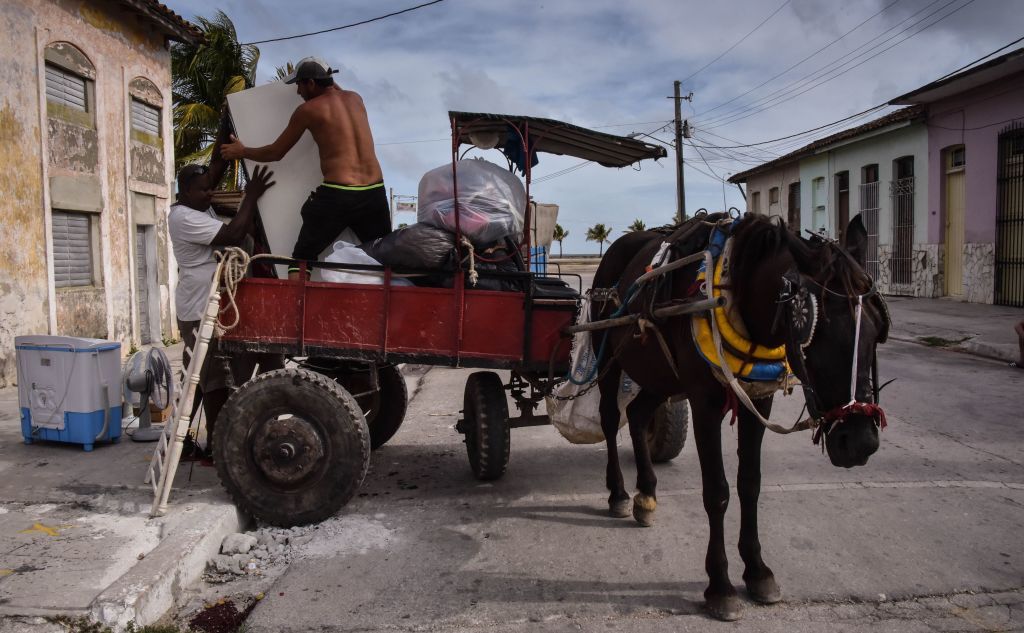 Hurricane Irma slammed into Cuba Friday night with maximum force as it headed toward the coast of Florida after devastating swaths of the Caribbean.
Irma made landfall in Cuba late Friday night, regaining its maximum intensity as a Category 5 hurricane, striking the Camaguey Archipelago with 160 mile-per-hour winds.
The storm is due to hit the Florida Keys early Sunday morning and to cut across the state over a 30-hour period, with 5.6 million people urged to evacuate.
As it cut across the Caribbean, the storm has left more than 20 dead so far.
The storm made landfall in Cuba's Sabana-Camagüey archipelago, north of the eastern Camagüey province, with local towns losing electricity as trees and streetlights were felled, CBS reported.
Vast amounts of rainfall have hit parts of Cuba, with extensive flooding reported in the fishing village of Caibarién, according to multiple news outlets.
The storm is the first Category 5 hurricane in Cuba in decades.
Wind speeds are about 130 miles per hour Saturday morning, a slight decrease on velocity overnight, but the storm is expected to strengthen again as it moves toward Florida, where it is expected to make land early Sunday.
The Cuban government was putting emergency resources in place ahead of Irma's arrival, and many in the storm's path were evacuated. But it could take a long time before authorities are able to establish the full extent of the damage.
Several Caribbean islands remain under hurricane warnings, even as they reel from the impact of Hurricane Irma, with Hurricane Jose forecast to strike Saturday.
St. Martin and St. Barts remain under a hurricane warning for Jose, while Barbuda and Anguilla had their warnings downgraded to a tropical storm warning.