Video: Stormy Daniels Full Interview on '60 Minutes,' Discussing Alleged Trump Affair, Lawsuit, Threats
Stormy Daniels gripped the nation Sunday as she appeared on 60 Minutes to answer questions about her alleged affair with Donald Trump and the president's attempts to keep it quiet. Daniels, real name Stephanie Clifford, discussed her alleged relationship with Trump despite a $20 million lawsuit from the president claiming that she had violated a non-disclosure agreement signed days before the 2016 presidential election.
Related: Stormy Daniels '60 Minutes' Interview: 5 Startling Quotes on Melania, Trump Spanking and More
Clifford, who faces a potential bill of $1 million for each violation of the agreement, admitted she was taking a big risk by appearing on the show. But the adult film actress, who has filed her own suit claiming that the agreement was void because Trump never signed it, said she was telling her story to set the record straight.
"People are just saying whatever they wanted to say about me, I was perfectly fine saying nothing at all, but I'm not okay with being made out to be a liar, or people thinking that I did this for money," she said.
Clifford recounted her first encounter with Trump in 2006 when she said the future president talked about himself before she immediately earned his respect.
"Does this—does this normally work for you?" Daniels said she told Trump before asking him to drop his pants so she could spank him with a magazine.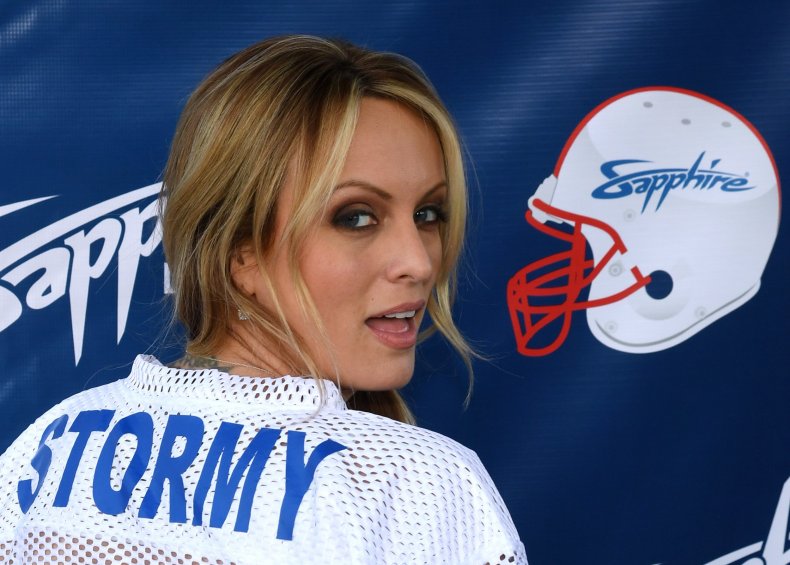 More seriously, Clifford said she feared for her safety when an unidentified man approached her in a parking lot and told her to "leave Trump alone," while she was with her infant daughter.
Also appearing on 60 Minuteswas Clifford's lawyer, Michael Avenatti. He claimed the story was about far more than a brief tryst between a future president and a porn star.
"This is about the cover-up," he said. "This is about the extent that Mr. Cohen and the president have gone to intimidate this woman, to silence her, to threaten her, and to put her under their thumb. It is thuggish behavior from people in power. And it has no place in American democracy."
Watch the full video below.