Watch: ISIS Fighters Firing Air Defence Weapon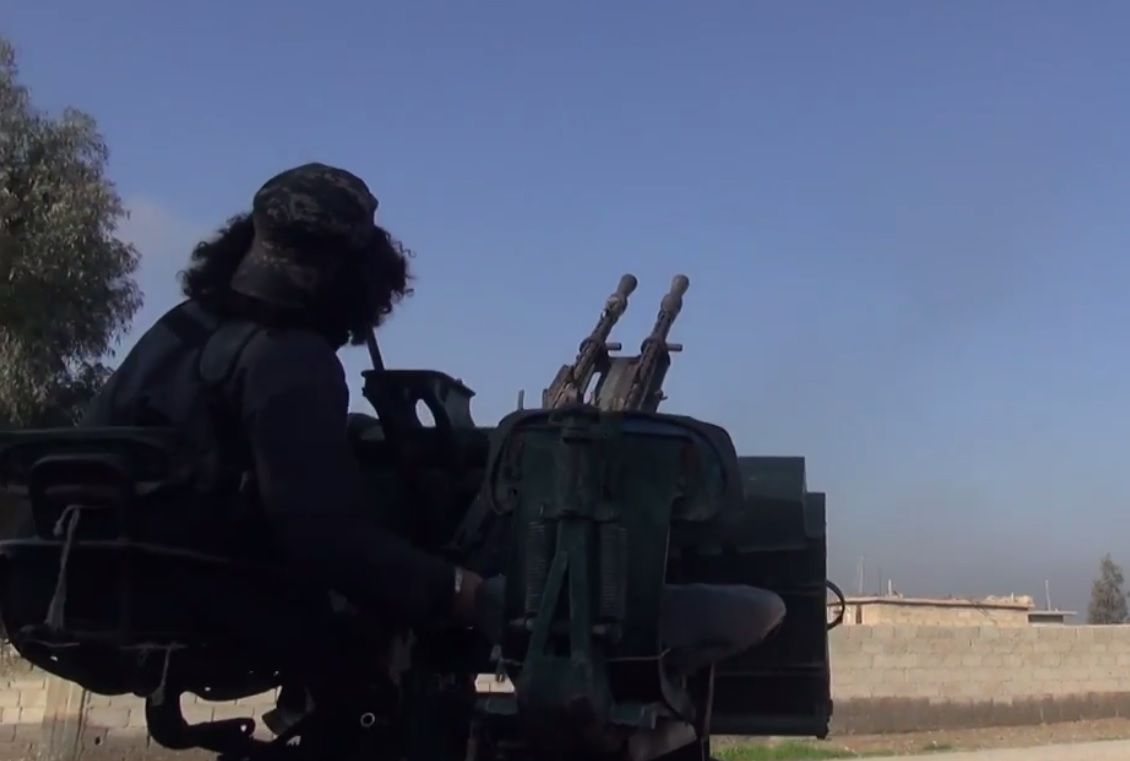 Online ISIS propaganda channels have unveiled footage of what is purported to be ISIS fighters in possession of air defence equipment and threatening to target those carrying out allied air strikes in an eastern Syria region.
The short video shows a militant using what appears to be an anti-aircraft, twin cannon gun was uploaded by ISIS affiliated YouTube channel Aamaq on Wednesday, with a caption boasting that the Islamic State has the "antibiotic" to combat allied "air raids" in the region which is around the Syrian city of Deir al-Zor, southeast of the ISIS stronghold Raqqa.
The video footage first shows the cannon being fired at what appears to be a flying fighter jet, shortly before zooming in on a plume of smoke on the ground. A militant then continues to fire and the camera cuts to the image of another, even larger smoke cloud.
The video has already gathered support from ISIS campaigners on social media with one commenting to express his thanks to Aamaq and pleading others to "extend the thanks and appreciation to the faithful commander Abu Bakr [Al-Baghdadi]".
Shortly after the video was published, Aamaq's Twitter account put up a close up photo of what appears to be a passenger plane flying overhead captioned "image of the plane that attempted to land at Deir al-Zor".
Deir al-Zor is a city which has seen major fighting in the Syrian civil war, most notably this summer when it became the subject of a dispute between ISIS and other Islamist groups including Ahrar al-Sham and Jabhat al-Nusra.
Fighting lessened in July with al-Jazeera reporting ISIS had secured near complete control of the city, citing local volunteers and eyewitnesses as sources.
Previous information on ISIS's capabilities to repel allied air strikes has been speculative with the reports as early as August that ISIS have acquired air defence rocket launchers after seizing control of an airbase in Tabqa, West of Raqqa.
At least 50 ISIS operatives have reportedly been killed as a result of airstrikes, including two senior commanders. At the beginning of the month Iran, not originally part of the US-led coalition, also announced it had carried out its own air strikes against ISIS and Sunni militias in Iraq.