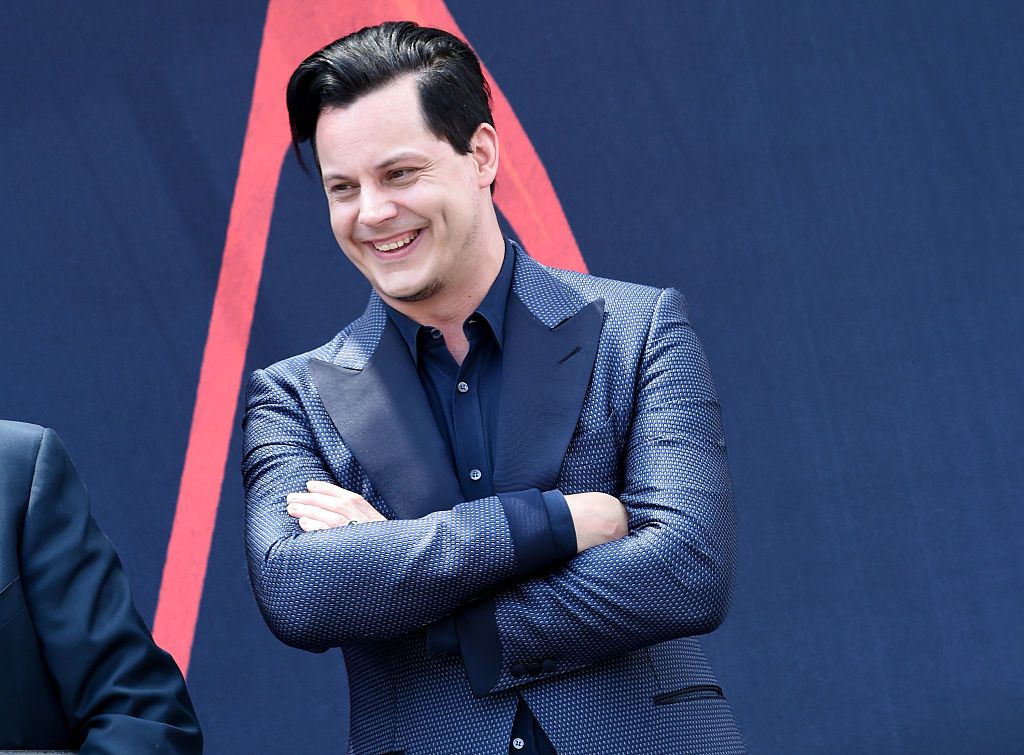 Turns out, White Jeopardy is just as funny as SNL's "Black Jeopardy."
On Thursday's show, contestant Julie Zauzmer hilariously confused two white musicians who, aside from sharing a hometown and ethnicity, could not look more different. Though she had a photo of Jack White as a reference, she looked at the former White Stripes frontman's pencil-thin mustache, bizarre goatee and jaunty hat and guessed, "Who is Eminem?"
It was the mistake heard 'round the world, and Twitter was quick to mock poor Zauzmer for assuming Eminem wears fedoras. After the episode aired, Zauzmer took to Twitter to defend herself, saying the photo references aren't as obvious to contestants as they appear to viewers playing at home.
Admittedly, both musicians have been in the news lately. Eminem's 2017 album, Revival, received mixed critical reviews, while Jack White just released two new singles from his forthcoming third solo album, Boarding House Reach. But if you're not from Detroit (poor Zauzmer is from Washington, D.C.), and you're not into either hip-hop or rockabilly/country music, you may not recognize Motor City's golden sons.
As mentioned on Jeopardy, White started a vinyl pressing company in Detroit to try and revive the sales of physical albums. He also donated hundreds of thousands to Clark Park, where he once played baseball as a kid. And has pumped donations into Detroit's art scene for years. Eminem's no slouch, either. His Marshall Mathers Foundation supports at-risk youth in Detroit, and he has donated generously to medical research and the arts in his hometown.
In 2009, Eminem told Detroit local news that he had apparently never met Jack White, though he lived in a mansion in Detroit's suburbs until he sold it in 2017.
But, good news: they'll have a chance to meet up later this year. Both Eminem and Jack White are headlining the Boston Calling music festival in May, which means they'll perform on opposite sides of the Harvard Athletic Complex. Given all they have in common, and this recent Jeopardy mix-up, it would be pretty funny to see the musicians address their connection.