Video: Fox's Jeanine Pirro Says Hillary Clinton's Migration Stance Shows She's 'Had a Lobotomy'
Jeanine Pirro devoted almost all of her opening monolog on her recent Fox News show to criticizing former presidential candidate Hillary Clinton.
On Justice with Judge Jeanine, she took aim at Clinton's comments that Europe must put a brake on immigration to stop the rise of right-wing populists.
Clinton had told The Guardian that German Chancellor Angela Merkel had showed a "generous" and "compassionate" approach to dealing with refugees.
But the Democrat went on to say that Europe "has done its part, and must send a very clear message—'we are not going to be able to continue provide refuge and support.'"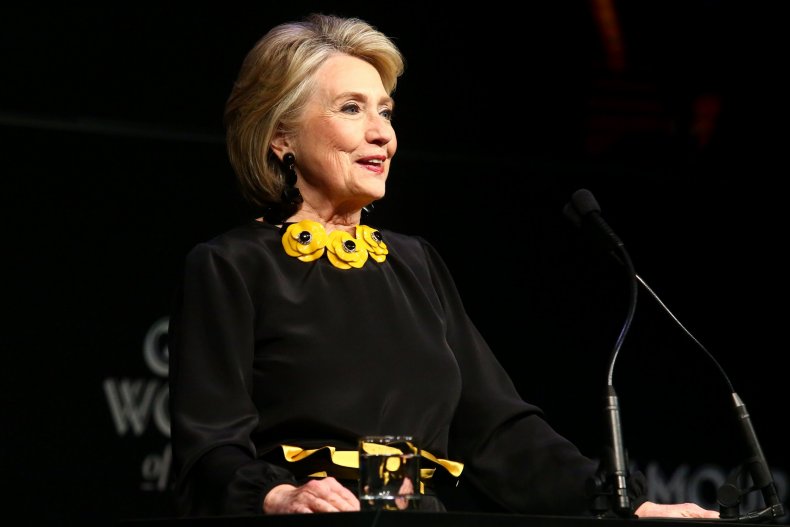 Pirro described Clinton's stance as a "stunning reversal,"
"This week Hillary Clinton said Europe should no longer offer refuge and support to migrants. What? The woman either had a lobotomy or she has been out in the woods too long!" she said.
The former judge-turned broadcaster described it as a "flip-flop" from the left's "generic open border globalist sanctuary let-em-all-in policy".
Pirro suggested a series of reasons why Clinton might have had a so-called "change of heart."
These included that Clinton might now believe, unlike other Democrats, that the migrant caravan from Central America was a "Trojan horse of criminals, drug smugglers, human traffickers..or worse."
But Pirro concluded that it was just a political move by Clinton.
"It certainly cannot be that you have become a recent disciple of law and order given you've skirted so many laws yourself as well as your clear disdain for truth and justice.
"Its pure political calculus, it's more than a flip-flop, it's a classic Clinton two-step, she simply wants to boost her base."
On the prospect of Clinton running for president again in 2020, Pirro said: "Hillary, the only place that you need to run his back into the woods."
Pirro is a staunch supporter of Trump and published a book in 2018 titled Liars, Leakers, and Liberals: The Case Against the Anti-Trump Conspiracy, which included interviews with members of the Trump family. Trump promoted the book on his Twitter account.
Pirro's animus towards Clinton could also stem from her having to drop out four months after she challenged her for a U.S. Senate seat in 2005.
The Daily Beast reported that the former District Attorney of Westchester County racked up a debt of approximately $600,000 to its campaign vendors, which has not been paid back.
Clinton had also told The Guardian that right-wing populists in the west were exploiting "a psychological as much as political yearning to be told what to do, and where to go, and how to live and have their press basically stifled and so be given one version of reality.
"The whole American system was designed so that you would eliminate the threat from a strong, authoritarian king or other leader and maybe people are just tired of it."
"They don't want that much responsibility and freedom. They want to be told what to do and where to go and how to live … and only given one version of reality," Clinton said.