Watch JJ Redick Announce Retirement From NBA With Heartfelt Speech
J.J. Redick called it a career Tuesday.
The former Duke University basketball star who spent 15 seasons in the NBA, announced his retirement with a heartfelt speech posted on his Twitter feed.
Redick, who spent time with the Orlando Magic, Milwaukee Bucks, Los Angeles Clippers, Philadelphia 76ers, New Orleans Pelicans and Dallas Mavericks, was a sharpshooter who averaged 12.8 points per game and shot 42 percent from 3-point range over his 940-game NBA career. He averaged just 7.4 points per game and played just 44 games in 2020-21 and did not suit up for Dallas in the playoffs due to an Achilles injury.
He announced his decision on a special edition of his podcast The Old Man and the Three, titled Retirement. He said the injury, and his final season—where he did not start a game for the first time since his second year in the NBA—confirmed that it was time to call it a career.
"I would like to describe last season as a seven-month exercise in coming face to face with my own athletic mortality, and it was scary and confusing," Reddick said before telling co-host Tommy Alter, "I'm 37. The surgery that I will eventually get will be a major surgery. There was some tearing in my Achilles and some shaving in my heel bone...it's a real surgery, and I'll get it eventually, but as much as it was the injury, COVID[-19] for sure accelerated this and a lot of this is time and how I value my time right now."
Redick is the all-time leading scorer in Duke basketball history and scored the 20th-most points of any college basketball player, which makes him one of the most revered and reviled college players ever. However, he turned a lot of haters into fans as he grinded a lengthy pro career.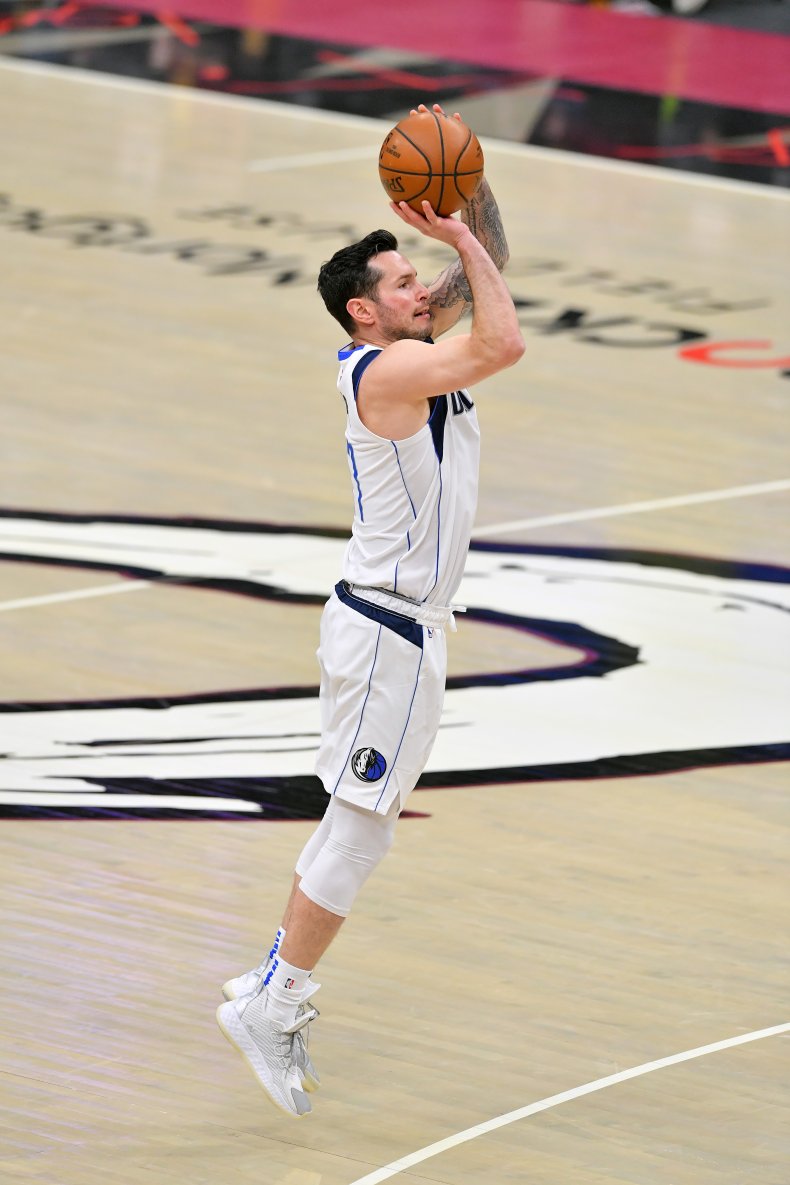 Redick reflected on his basketball journey and fulfilling his goals, including his career at Duke where he had dreamed of playing as a kid.
"It was 30 years ago this month that my family moved to Roanoke, Virginia, and my dad immediately put up a hoop for me and my older sisters to play on. It was on that court that my basketball dreams began to take shape," Redick said. "As a seven-year-old boy, I dreamed of playing at Duke. As I got older, I dreamed of playing in the NBA. The last 30 years of basketball have been beyond my wildest dreams. I never would've imagined that I would've played basketball that long."
Redick thanked many people, including Duke coach Mike Krzyzewski, his NBA coaches and the various support staff members that helped during his pro career.
He said he intends to continue podcasting—which he started during the 2020 NBA playoff "bubble"—and will take the GMAT later this year with the hope of attending business school.
He also thanked his wife Chelsea for being "my rock" and closed his opening statement by discussing his excitement about having a larger role at home with their sons Knox and Kai.
"I'm looking forward to helping more with school dropoffs, meal planning and the boys' bedtime routine," Redick said. "My No. 1 priority for most of my life was basketball. That's not the case anymore. My No. 1 priority in my life right now is my wife and my kids and really spending time with them. ...I've lost a lot of time with them already."