Watch John Oliver Totally Destroy—Oh, Never Mind, Forget It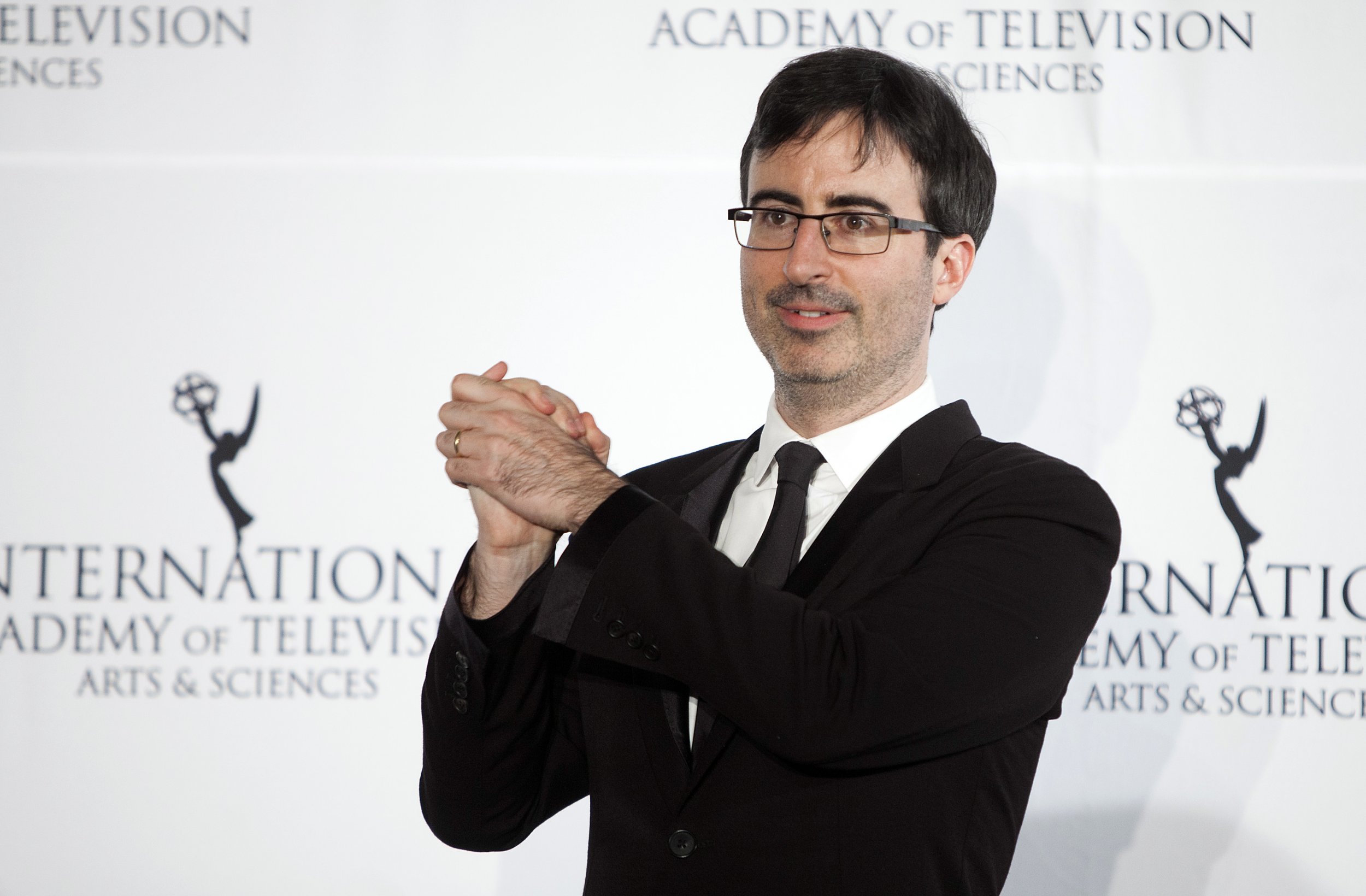 Judging by the daily Dumpster of blog post headlines, Jon Stewart is a violent sociopath who must be stopped and Last Week Tonight host John Oliver can't stop skewering, eviscerating, torpedoing, destroying, tearing apart or verbally pantsing people. Such violence!
We get it: The social-age Internet writes headlines like a toddler writes hostage letters, and like anyone who's spent more than five minutes on the Internet this year, John Oliver has noticed. In a weird snake-eating-its-own-tail moment, Oliver cleverly addressed the trend in a web-exclusive clip, mocking news sites for writing hyperbolic headlines about John Oliver clips so the same sites could then post this John Oliver clip with more hyperbolic headline that are nonetheless more self-aware and self-deprecating than the other hyperbolic headlines. A gift from the #content Gods, in other words.
"The Internet does not know how to describe things anymore," Oliver says in the clip, but then he decides to take inspiration from all the violent verbs and literally destroy something for once. Spoiler: It's a piñata, not a congressman or right-wing talking head or abstract political idea. Here's the full clip: