Watch: John Schneider Shows How Alec Baldwin's 'Rust' Prop Gun Couldn't Have Fired Itself
John Schneider said in a video he recently posted on his YouTube channel that Alec Baldwin's assertion that he did not pull the trigger the day Rust cinematographer Halyna Hutchins was fatally shot is "not adding up for me."
The actor and singer used the video to demonstrate checking a single-action Colt gun for bullets and manipulating the weapon in various ways to show what would need to happen for it to fire. On Sunday, he tweeted a link to the YouTube video, which was more than seven minutes in length, with a message that said, "The gun simply can't fire itself."
In the video's description on YouTube, Schneider encouraged people to "share this with your friends if they are still apt to believe that a handgun can load and fire itself."
Baldwin was filming Rust in New Mexico on October 21 when a prop gun the actor was holding went off and fatally struck Hutchins. Joel Souza, the film's director, was also injured.
Baldwin said during a recent interview with ABC's George Stephanopoulos that Hutchins was instructing him on where to point the weapon when the gun went off. Baldwin said he did not pull the trigger. Also, an attorney for the film's assistant director recently told ABC News that Baldwin "did not pull that trigger."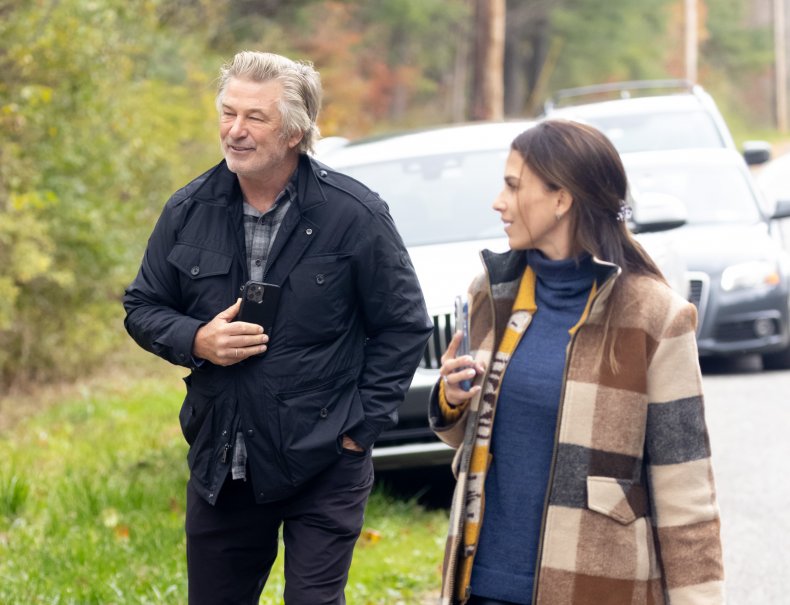 In the days following Baldwin's interview, Schneider has cast doubt on his comments and continued to do so in his Sunday YouTube video. He spent the video's first couple of minutes demonstrating how to safely check the weapon for bullets.
"I understand that this is a pain in the butt," he said, continuing to fiddle with the weapon as he put the pieces back together. "This is what firearm safety is all about."
Schneider went on to explore one theory—that Baldwin may have been "fanning" the gun.
"You can't accidentally pull the trigger," he said. "Now, if you have your fingers on the trigger and you fan it, it will go. Because it's the trigger that releases that catch right there."
He added, "The notion that this weapon could go off without somebody pulling the trigger is really hard to believe."
Throughout the video, Schneider repeatedly checked the weapon for bullets before entering new phases of his demonstration, reiterating that he had not put it down in between. He described how loading the weapon would be "an intentional action."
"There's a lot of things we're told to believe that don't make a lot of sense," he said of the Rust shooting.
Schneider concluded his video by going over the scene as Baldwin described it during his recent interview with Stephanopoulos. Schneider said it "makes perfect sense" that Hutchins would have been instructing Baldwin on where to point the prop gun, but he again took issue with the idea that the trigger was not pulled before the gun went off.
"So it's not adding up for me," Schneider said. "And I hope it's not adding up for you either."
Newsweek reached out to the film's production team for comment and but did not hear back before publication.