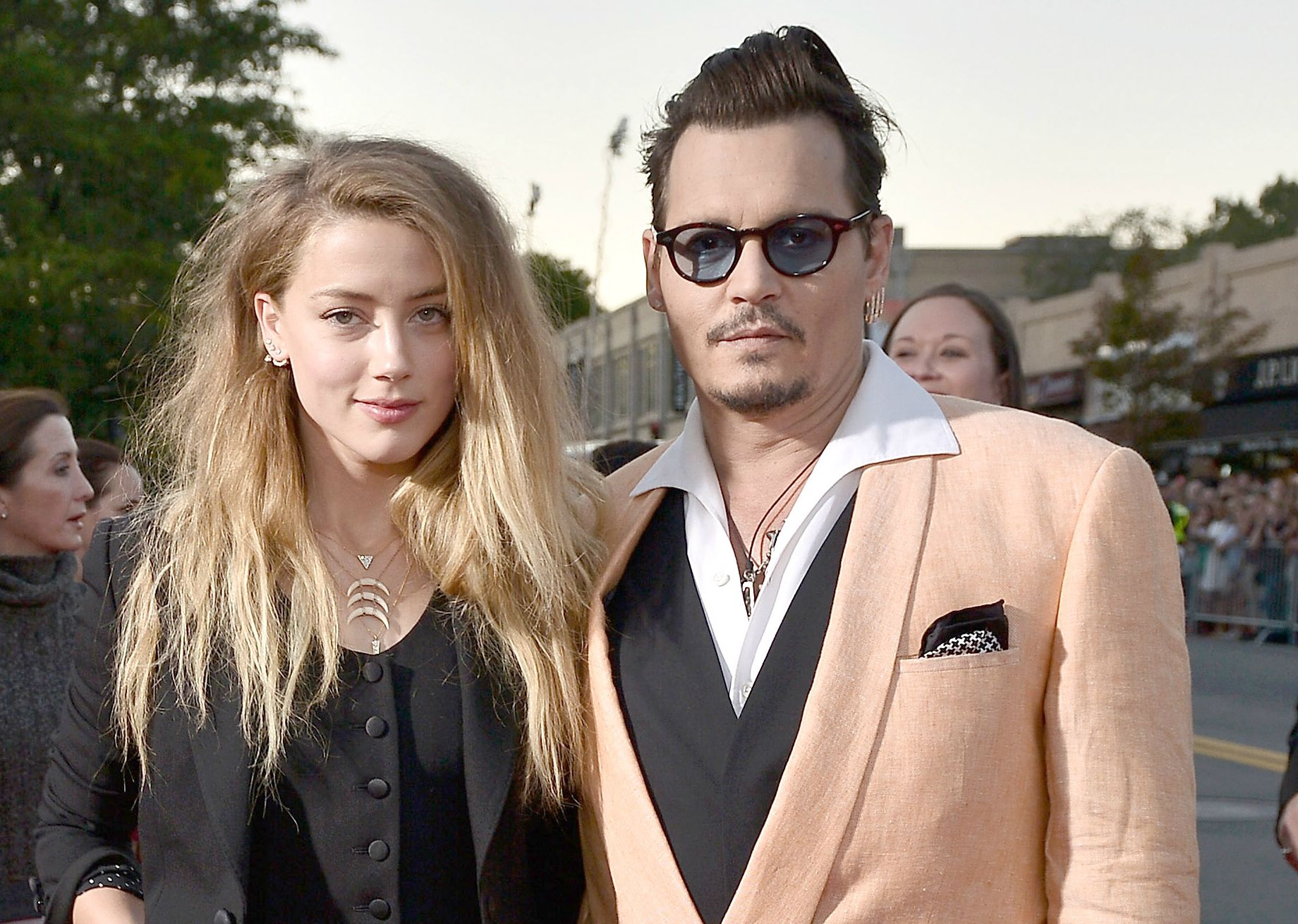 Johnny Depp and Amber Heard issued an awkward apology to the Australian government after being taken to court for smuggling their pet dogs into the country, in May 2015, without declaring them.
Heard said she was "truly sorry" for not declaring terriers, Pistol and Boo, when she entered Australia—which is known for its strict quarantine laws. Foreign pets must be quarantined for 10 days when first brought into the country.
The 29-year-old actor, who married Depp in February 2015, escaped conviction on Monday on charges of making a false statement on her immigration card, the BBC reports. The Magic Mike XXL star ticked "no" to importing anything into the country that ought to have been declared. She said it was a misunderstanding as she had assumed her husband's assistants had arranged the terriers' passage into the country.
Heard pleaded guilty in court but magistrate Bernadette Callaghan gave the actor, accompanied to the Queensland hearing by Depp, a $1,000 one-month good behaviour bond with no recorded conviction. The video was played in court and Callaghan said it was "of far more benefit to this country," serving as a warning to potential smugglers, than any conviction.
In the clip, Depp, 52, says: "If you disrespect Australian law, they will tell you firmly." Heard, sitting beside the actor, adds: "Australia is a wonderful island with a treasure trove of unique plants, animals and people."
Heard had previously escaped two charges for illegal importation. The muted court proceedings and remorseful video are a somewhat anticlimactic end to the year-long controversy dubbed "war on terrier."
In May, Australia's agriculture minister Barnaby Joyce led the public outrage against the couple for smuggling their dogs into the country. He threatened to have them put down if they didn't "bugger off" back to the U.S.
In September 2015, Depp hit back at Joyce during a press conference, branding him "some kind of sweaty, big-gutted man."