Ever daydream about what your significant other would say if/when you told them you were pregnant? Yara on 90 Day Fiancé didn't get the best response from her American fiancé, Jovi, when she told him she was pregnant with his child.
A clip of an upcoming Season 8 episode shows him simply saying "no you're not" after Yara disclosed the results of her pregnancy test.
Fans know Yara and Jovi had once experienced a miscarriage, though it wasn't featured on the show. The couple wasn't planning on having a child when Yara moved to America, so Jovi's response may come from shock, especially considering that Yara has only been in the country for a few weeks.
In the video teaser, which was uploaded to 90 Day Fiancé's YouTube channel on Thursday, Yara and Jovi were sitting with a henna artist in New Orleans. Yara whispered something before saying out loud that she was "pregnant." At first, Jovi did not respond.
"I don't believe you," he then told Yara. "If you would have been pregnant, you would have told me." The latter point refers to Jovi's recent work-related travels. He expected Yara would have called to share the news while he was out of town.
In an interview away from Yara, Jovi revealed his true feelings. "I have a lot going through my head. Is she joking with me? She always does things to get me riled up, to get me excited. I never know when I can take her serious."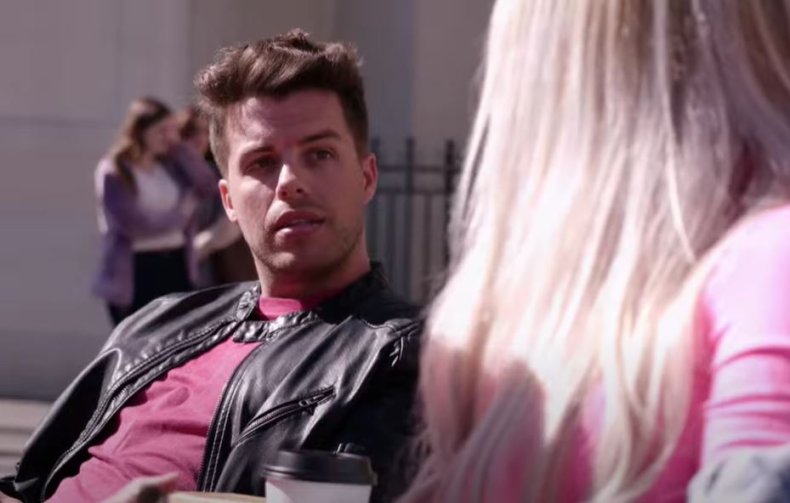 So, it seems Jovi may have thought Yara was pranking him. The last viewers saw, the Ukrainian woman took a pregnancy test after a few days of sickness and fatigue.
The good news: Jovi told Yara in the clip that he is happy about the idea of a pregnancy, but he still isn't convinced that his soon-to-be-bride isn't pulling his leg. "I mean if it's true, yeah, of course I'm OK with it," Jovi says. "No big deal. If you're telling the truth, it's OK with me. You're here in America now. At least you're not in Ukraine."
Jovi and Yara ended the conversation with his insisting on seeing Yara's pregnancy test. At this point in the video, we simply felt thankful we weren't the henna artist awkwardly stuck in the center of such an odd couple's moment.
The conversation appeared to deflate Yara's spirits a bit. "I was thinking he would be happy and just, like, I don't know, crazy happiness or something," she said in an interview session away from Jovi. "But he acts like he doesn't believe me. Being honest, it's making me a little bit upset. I don't deserve that. I don't want for him to treat me like that."
And Yara and Jovi certainly have other relationship problems. They've had conversations about Yara's miscarriage. The couple was traveling at the time, and Jovi left Yara in a foreign hospital to have a procedure, while he continued to travel for work. Yara admitted she had trust issues in the relationship because of Jovi's abandonment.
To see it all play out on the show, tune in at 8 p.m. ET Sundays on TLC.