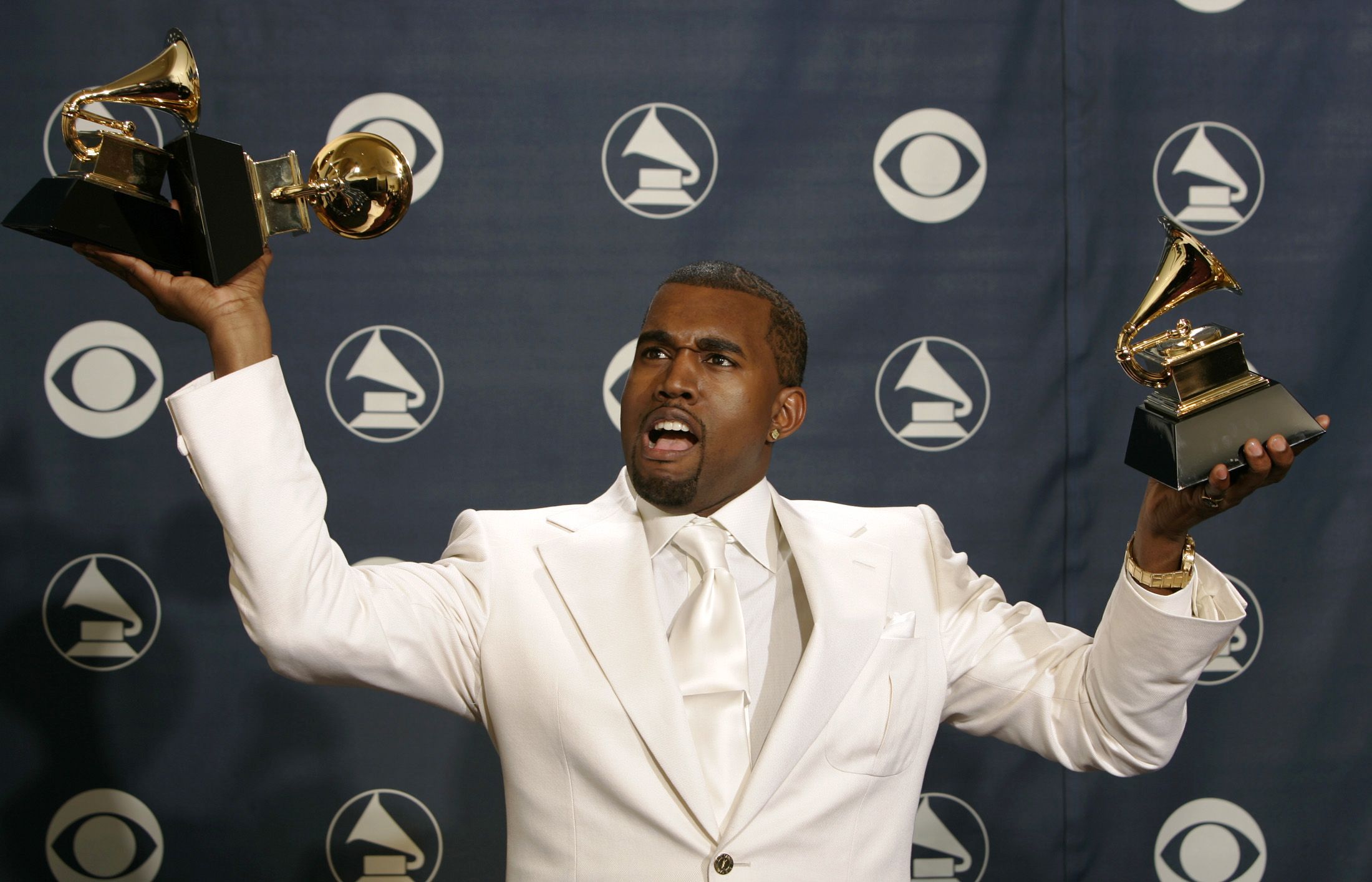 After winning 21 Grammy awards with seven studios albums that have sold over 20 million copies in the U.S. alone, it's hard to imagine Kanye West having to introduce himself to anyone. But that's exactly what the "All Falls Down" singer did when he recently appeared in front of the American Idol judges.
"My name is Kanye, and I'm from the South Side of Chicago," the rapper said, pretending to be nervous. "I always wanted to rap, but nobody really believes in me, so I wanted to try some things out."
The singer surprised judges Jennifer Lopez, Keith Urban and Harry Connick Jr. in October 2015, when he visited the studio in San Francisco ahead of the show's final series. American Idol producers have been teasing the clip for months, and finally released the full version on Monday.
Picking an audition song must be difficult for hopeful contestants, but West chose wisely with "Gold Digger," his 2005 Billboard chart topper that includes a tribute to Lopez.
Kim Kardashian, then pregnant with son Saint, joined her husband at the audition. When host Ryan Seacrest asked if she was nervous for West, Kardashian said no—she only hoped the judges could look past his shyness and see his potential. "I didn't give any advice to him on singing or rapping," she said. "I do really believe in him. I just hope [the judges] really believe in him."
No surprise, the judges loved West's a cappella audition and handed him a golden ticket that guarantees him a place in the final judges' round, should he decide that appearing on the talent show again is just the boost his career needs.
It has been a busy start to 2016 for the Late Registration helmer. West celebrated the New Year by treating fans to new song "Facts" via his Soundcloud page.
According to Billboard, Kanye is expected to release his eighth studio album, Swish, later in the year.