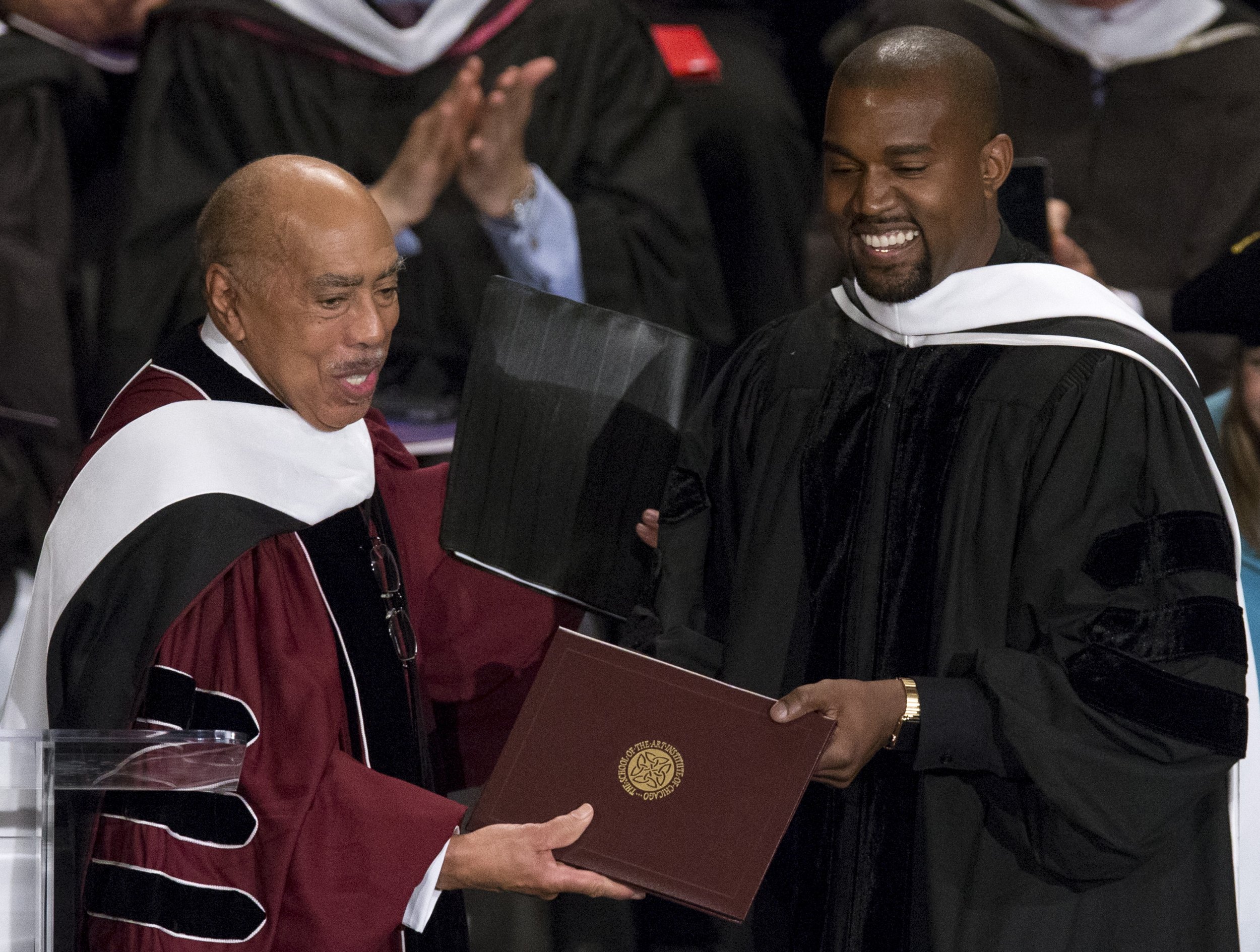 Please remain completely silent as you read this article. I can sense even the slightest of motions, from the reach towards a coffee cup to the gentle moving of your pen, and I fear your future actions may put off my current stream of consciousness.
I am not being self-indulgent, I have just listened to Kanye West's 40-minute lecture at Oxford University's Guild Society and if he can make a similar request to the 350 lucky students who saw him speak in person, then I can certainly do the same.
Everyone silent? Good. Then let's break down the key points:
Feeling crabby (23:00)
According to Kanye, we all have a choice: we could be ants or we could be crabs.
"People ask me how my daughter is doing, she's only doing good if your daughter is doing good" he says. "We're all one family, last names aside, we're all one family. And we have the ability to approach our race like ants, or we have the ability to approach our race like crabs."
One love (26:50)
The 'one family' idea appears several times throughout his speech. Even though he thinks millennials are the least racist generation, he is concerned that many young people are still being taught to "divide by class."
"You guys are being taught...ways of separating yourselves from each other. If you're separated, you can easily be controlled," the multiple-Grammy winner says. "If you're too busy pointing fingers at each other, instead of holding hands, you can't get anything done."
Humble Kanye (33.26)
It may seem strange to highlight Kanye's humility in the same week he named his newborn son, Saint, but the man who once said he was driven to "complete awesomeness at all times, awesome truth and awesomeness. Beauty, truth, and awesomeness," is replaced by a figure who freely acknowledges his failings.
"I am nowhere near as smart as either of my parents. They were both educators, both had Ph.Ds," he says. "I almost feel embarrassed when I speak in comparison [to them]."
Cry me a river (38.15)
For a man who has created shoes that sell for hundreds of dollars, West is incredibly concerned about the cost of clothing. He fears that " beauty has been stolen from the people," due to the extortionate cost of basic things, and proposes the world's greatest designers work on affordable products.
"All the best talents in the world need to work for the people," a concept he promises to fight for. "I was 14 and middle class, I know what it felt like to not be able to have. So if people say to me, 'you're successful, what you crying about?'"
He pauses.
"I'm crying about the people"
Ask yourself: when was the last time you cried for him?