Watch Kanye West's Intimate Grammy Performance of 'Only One'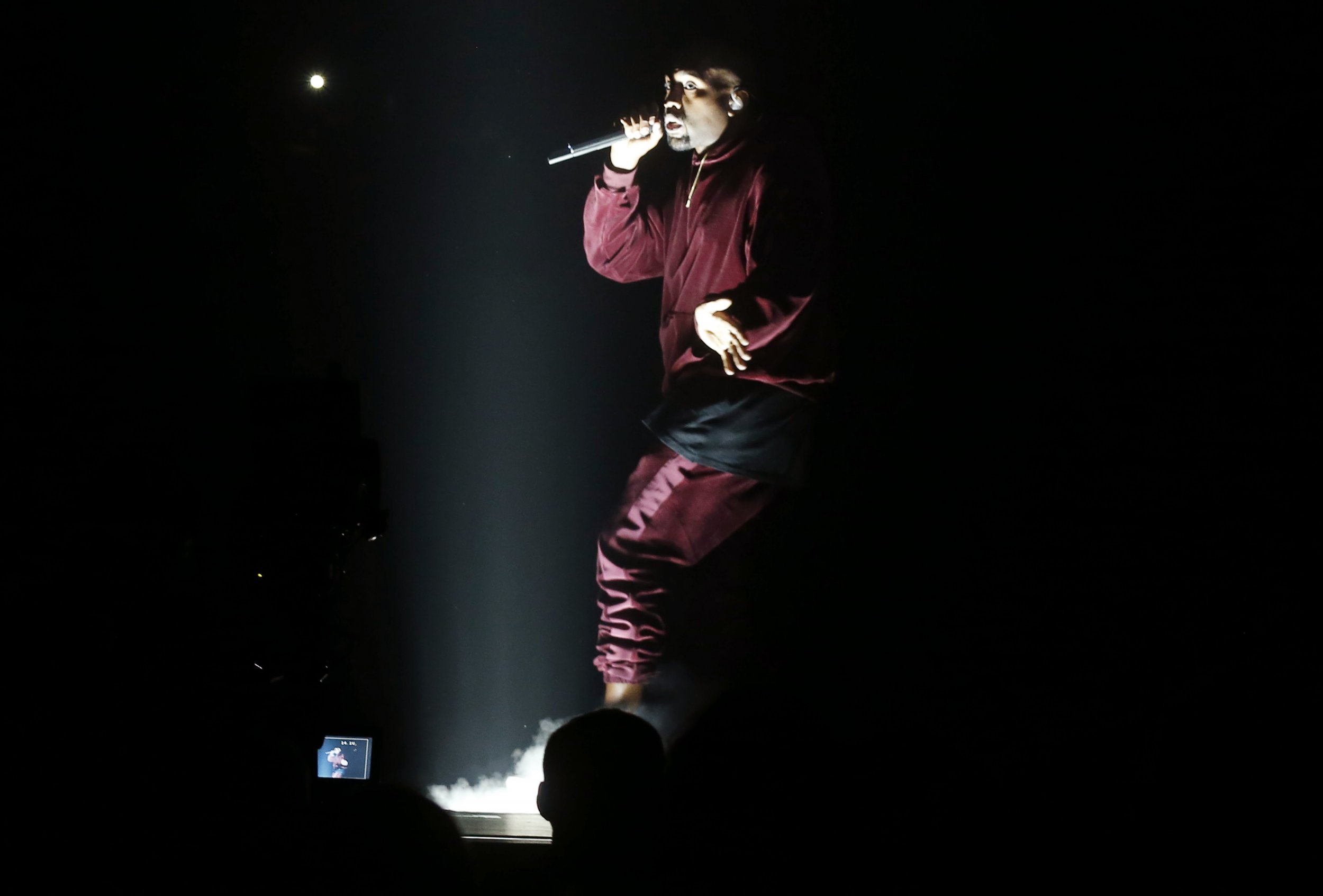 Kanye West's first Grammy Awards performance in six years wasn't what his casual fans were expecting. The rapper turned on the autotune and took the opportunity to perform his new single "Only One," a song referencing his mother Donda West, who died in late 2007.
West's solo appearance was an intimate and low-key break from the typical Grammy performance.
Released online at the beginning of 2015, "Only One" is one of a series of collaborations with Paul McCartney, though the Beatle sat the performance out in the audience. (He was later spotted clapping along to the beat during Ed Sheeran and Jeff Lynne's performance of "Evil Woman.")
West's second Grammy performance later in the evening was a full-band affair: He returned to the stage to perform brand new single "FourFiveSeconds" with collaborators McCartney and Rihanna.
Here's Kanye West's dramatic "Only One" performance: